Just over two years after its release, Meghan Trainor has re-released The Love Train with two bonus tracks! There is no better time of year than February to release an album that's all love. It's time to deep dive into songs we already love and some brand new songs!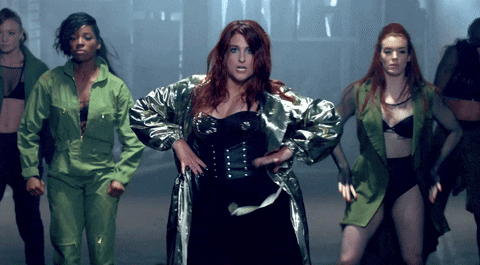 'All The Ways'
This bright pop song is a complete smash. It was included on the Target exclusive version of her album Treat Myself as well as being on the 2019 version of The Love Train and has been a favorite of ours for years. It's a classic Meghan song, full of the sass and confidence we are used to from the singer. We are 100% here for a song all about a partner praising their partner.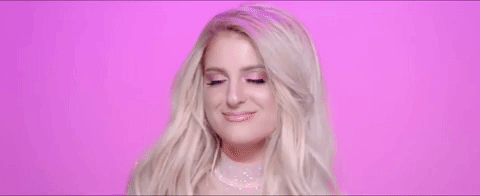 'Marry Me'
This song which appeared on the 2019 version of The Love Train is a complete fluff fest. Meghan is married to actor Daryl Sabara, and this feels like a love letter to him. If you're perpetually single, this song might not be for you, or you can just live vicariously through Meghan and the once-in-a-lifetime love she's found.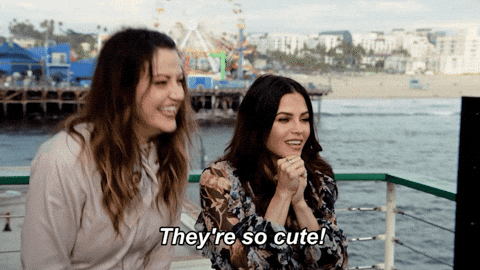 'I'm Down'
Going through this tracklist is just proof all Meghan puts out are bops. We have been blasting this song since its release and don't plan to stop anytime soon. It's another bright and pop-filled song and has every element you expect out of a Meghan song. It was included in the original release of The Love Train and still holds up two years later.
'After You (Featuring AJ Mitchell)'
This is a new addition to The Love Train. The solo version was included in the 2019 release (and acts as the closer on this album but we're just going to cover them both here since they're the same song). AJ brings something so beautiful to this song. It's one of the slower songs on the record, but it fits perfectly. It leads with love. Meghan does not get enough credit for how stunning her voice is.
'Foolish'
Exactly what we are always looking for from Meghan. It's fun and full of this unmatched confidence she exudes. 'Foolish' was made to be a pre-game song, it just all adds up. When you're getting ready for a night out this song will make you ready to meet the person of your dreams on a whim. It's the dream.
'Good Mornin' (Featuring Gary Trainor)'
Truly Meghan is unstoppable. With each song, we realize more and more how big all of her songs are because this is another song that's been blasting through our airwaves. Radio loves Meghan and so do we. This song features her father which is just adorable. It's super bright and happy and a song that is the perfect way to start your day. As well as being on The Love Train this song is also on Treat Myself.
'Throwback Love'
We can picture singing and dancing to this song back in the '50s or '60s, what a timeless jam. It's such an upbeat, fun track and we never want to take it off repeat. It was featured on Meghan's album Thank You before finding its place on The Love Train. This song deserves to be played out of a jukebox in a diner.
'Goosebumps'
Another track taken straight from Meghan's album Thank You and placed on The Love Train. It is just pure fun. Meghan is one of the pros at making bright pop songs. She sits right up there with the best of them. This song feels like a throwback our moms would play that we would also jam out to.
We would love to hear from you! What did you think of The Love Train? Let us know by commenting down below or tweeting us @TheHoneyPOP! We are also on Facebook and Instagram!
TO LEARN MORE ABOUT MEGHAN TRAINOR:
FACEBOOK | INSTAGRAM | TWITTER | WEBSITE | YOUTUBE
Featured image Source: Brian Bowen Smith for Billboard