As you can tell by the title, we're excited because it's Rising Star Roundup Day! We're going to start treating this like a weekly holiday! Just like every Rising Star Roundup before this, we've got some of the best new artists that you need to check out. You know the drill, sit back and be mesmerized by their talent!
Anna Clendening
You read that right! Our one true icon Anna Clendening is back to kill it with the best hits she can! No joke, when we heard that she was back, our jaws hit the ground. Excitement overflowed here at The Honey POP! 'Sweatshirt' was the perfect song to come back with, and Anna knew it! If you thought we were having a 'Rising Star Roundup' without including her, well, you happen to be wrong!
Stream 'Sweatshirt' right here!
I let this guy I was dating borrow one. Fast forward, we break up, he ends up dating his co-worker, called me on FaceTime, and he was wearing that shirt. He knowingly put it on to call me. There was overlap. Did he cheat? I think so.

Anna Clendening on 'Sweatshirt'
TO LEARN MORE ABOUT ANNA CLENDENING:
FACEBOOK | INSTAGRAM | TWITTER | WEBSITE | YOUTUBE
Girlhouse
If you're looking for indie bedroom pop realness, you found it with girlhouse! Her new EP, the third ep, and her newest single, 'facetime after sex,' has us on the tips of our toes. We cannot get enough, but we aren't complaining! We here at The Honey POP love our jobs because of things like 'Rising Star Roundup' where we can show you killer artists like girlhouse! Check out the third ep now, and stream the incredible 'facetime after sex' right here.
The theme of this ep is really about coming to grips with reality and the growing pain that comes with it. I hope you like listening to this train wreck as much as I liked writing it 🙂

girlhouse on the third ep
TO LEARN MORE ABOUT GIRLHOUSE:
FACEBOOK | INSTAGRAM | TWITTER | YOUTUBE
Kira Kosarin
Not only was Kira a mighty hero on the old Nickelodeon show The Thundermans, but she's also a mighty hero in the music world! Her voice is out of this world. It could definitely be considered a superpower. 'parachute (plan b)' is an absolute slay of a track, which coming from us means a lot. (At least we think our opinions mean a lot. Maybe they don't? Oh, no crisis coming!)
You should absolutely check out this rising star, right here.
'parachute (plan b)' is about the kind of love that allows someone the freedom to let go of the 'what if's,' dive headfirst into the fall, and commit to the adventure of growing in love.

Kira Kosarin on 'parachute (plan b)'
TO LEARN MORE ABOUT KIRA KOSARIN:
FACEBOOK | INSTAGRAM | TIKTOK | TWITTER | YOUTUBE
Jordana Bryant
We love Tiktok, it's pretty much all we do these days, and that's where this next artist is thriving! Tiktok is full of musical rising stars! Jordana Bryant and her new track 'Guilty' have become fan favorites around The Honey POP HQ! You can't walk into a room without it blasting! (No one's complaining! Well, if they are, we can't hear them!)
Don't feel guilty for diving into 'Guilty' right here!
We are so excited to see what Jordana brings to the world with her musical talent! 'Rising Star Roundup' is the perfect place for an angel like her! New music when? No, seriously, we're craving new music Jordana! We'll wait patiently, don't worry! We're not hornets. We're honey bees! (And we truly love bad bee jokes here!)
TO LEARN MORE ABOUT JORDANA BRYANT:
FACEBOOK | INSTAGRAM | TWITTER | YOUTUBE
Elley Duhé
This next artist gives us the best vibes ever! You probably know the viral Tiktok audio 'The Middle of the Night.' How would you feel if we told you Elley is the genius behind that amazing track! If you love the Tiktok part, you'll absolutely adore the rest of the song. Elley, we wanna wrap you up in the biggest hug, and maybe sing with you. (We're not that good, but we'll try to stay on rhythm!)
We're so excited to see Elley get the recognition she so truly deserves! It's why we love what we do here at The Honey POP! These rising stars in music are truly the crème de la crème, the best of the best. We are starting Elley's fan club right now! (Don't be shy, join us, we have cake. Okay we don't have cake, but we could!)
Stream 'The Middle of the Night' right here!
TO LEARN MORE ABOUT ELLEY DUHÉ:
FACEBOOK | INSTAGRAM | TWITTER | YOUTUBE
Telltale
If you didn't know, we're obsessed with Telltale. As if it wasn't obvious, we think Telltale should be on all of your radars! (It's literally the reason Rising Star Roundup exists, to give you artists to love!) Telltale is just one of those artists to stan, trust us!
With the release of their new EP Lie Your Way Out earlier in March, we can't hold back our obsession anymore! They are 100% worth checking out. We're watching you. Go on, click Spotify, and stream the entire EP. (We're waiting, honey bees.)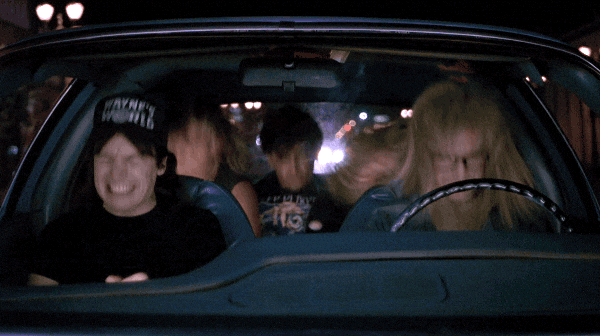 TO LEARN MORE ABOUT TELLTALE:
FACEBOOK | INSTAGRAM | TWITTER | WEBSITE | YOUTUBE
Our favorite thing about what we do here at The Honey POP is sharing new music with you all. Everything about it is a dream come true, and we wanna thank you so kindly for clicking and reading! It means the absolute world to us to hear from all of you!
You know the drill, who's your favorite of these rising stars in music? Will you be adding any of these icons to your playlist? How obsessed are you with Rising Star Roundup? Let us know down below or on Twitter, Facebook, and Instagram!
Also, don't be hesitant to join us on Discord!
Sage Marie Grace
Writer for The Honey Pop. Dr.Pepper Stan. Comedic Relief Friend at All Times.