We all know the type: charming guys with great smiles, broad shoulders, fluffy hair, and a knack for romance. We've compiled a list of men who make us want to drop everything and move to Korea to live out our own K-drama fantasy. So, grab a snack and get comfortable. We're ready to take you on a journey to Korea – in the best way possible. Here's a few reasons, 35 to be exact, why you should get into K-Dramas.
Ji Chang Wook
Ji Chang Wook stole our hearts in Suspicious Partner, which follows No Ji-Wook (Ji Chang Wook), a successful prosecutor, whose new intern, Eun Bong-Hee (Nam Ji-Hyun) happens to become the prime suspect in a murder trial after joining his office.
Lee Jongsuk
Lee Jong Suk captivated audiences with his performance in the ground-breaking drama, While You Were Sleeping. The drama centers around Nam Hong-Joo (Suzy), a woman who has the capability to foresee terrible things that will happen to others in her dreams. Jung Jae-chan (Lee Jong Suk) is a prosecutor who dedicates his time to stopping these visions from coming true.
Watch While You Were Sleeping here
Kim Myungsoo
Kim Myungsoo, famously known as 'L' from the KPOP group INFINITE, continuously impresses us with his skill and talent in the film industry. Known for K-Dramas like Ms. Hammurabi, My Lovely Girl, and Angel's Last Mission, Myungsoo shows us a variety of on-screen personas. But, no matter the character, we always find ourselves falling hard for Myungsoo.
Watch Ms Hammurabi here | Watch My Lovely Girl here | Watch Angel's Last Mission here
Seo Kangjoon
Seo Kang Joon, star of Are You Human?, enthralled us with the unusual story of a young CEO who is poisoned and falls into a deep coma. To cope and to secure his prevalent position, his mother, a scientist, designs an artificial intelligence robot in his likeness.
Watch Are You Human? here
Na Jaemin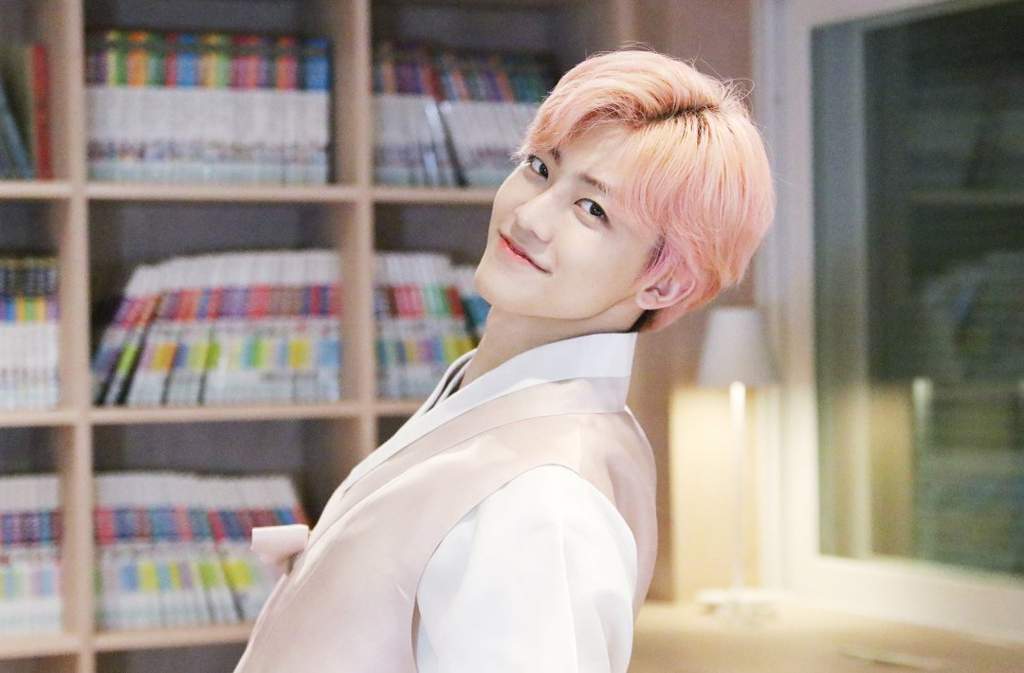 Starring in the web-drama The Way I Hate You, Na Jaemin stole our hearts in more ways than we could possibly name. Most famously a member of the insanely popular group, NCT, Jaemin finally made his debut as an actor this year. While he's only been in the one drama, we really can't wait to see him in more flicks soon!
Watch The Way I Hate You here
Yoo Seungho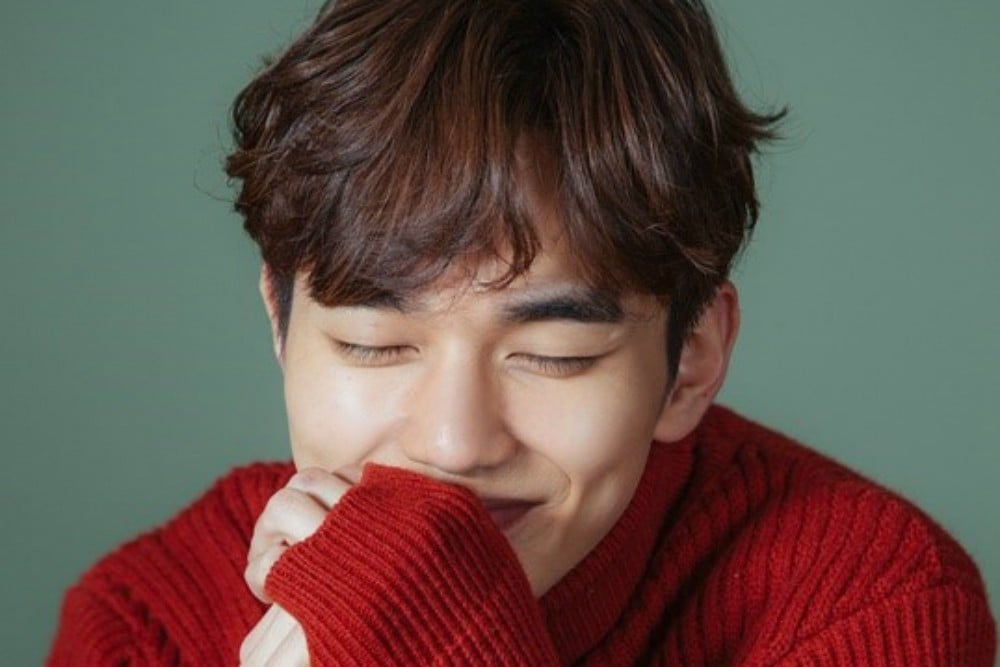 In the drama, I'm Not A Robot, Yoo Seung Ho plays a sickly shareholder for a top financial company, Min-Kyu. His condition renders him "allergic" to other human beings, thus pushing him into a life of seclusion. Ji-Ah is a young woman, employed as a personal shopper. Her ex-boyfriend Baek-Gyun is a robotics designer, who just so happens to design a high-tech robot that closely resembles Ji-Ah. When the robot breaks, Baek-Gyun offers a substantial amount of money for Ji-Ah to serve as its' replacement for the purchaser, Min-Kyu.
Watch I'm Not A Robot here
Do Kyungsoo
EXO's main vocalist, D.O, enthralls us with every role he takes on. From the intense communist prisoner-of-war in Swing Kids, to the seemingly cold and aloof crowned prince in 100 Days My Prince, Kyungsoo continuously keeps us on our toes when he's in the zone of acting.
Watch Swing Kids here |Watch 100 Days My Prince here
Park Bogum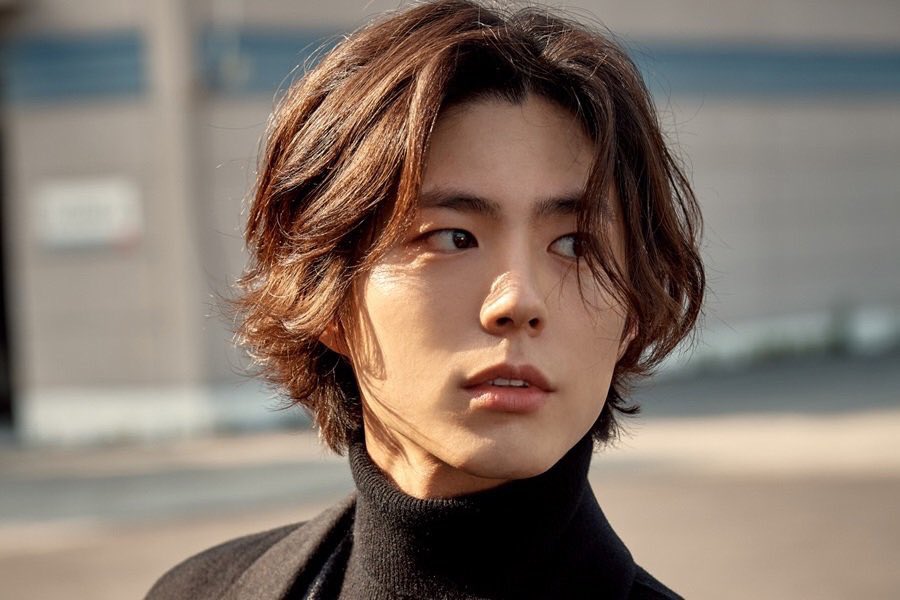 Though Hello Monster did not receive much traction with the media, Park BoGum's performance is hailed as the saving grace of this drama. With his charming good looks, incredible onscreen persona, and boisterous charisma, it isn't surprising that he's hailed as one of Korea's most handsome faces.
Watch Hello Monster here
Park Jinyoung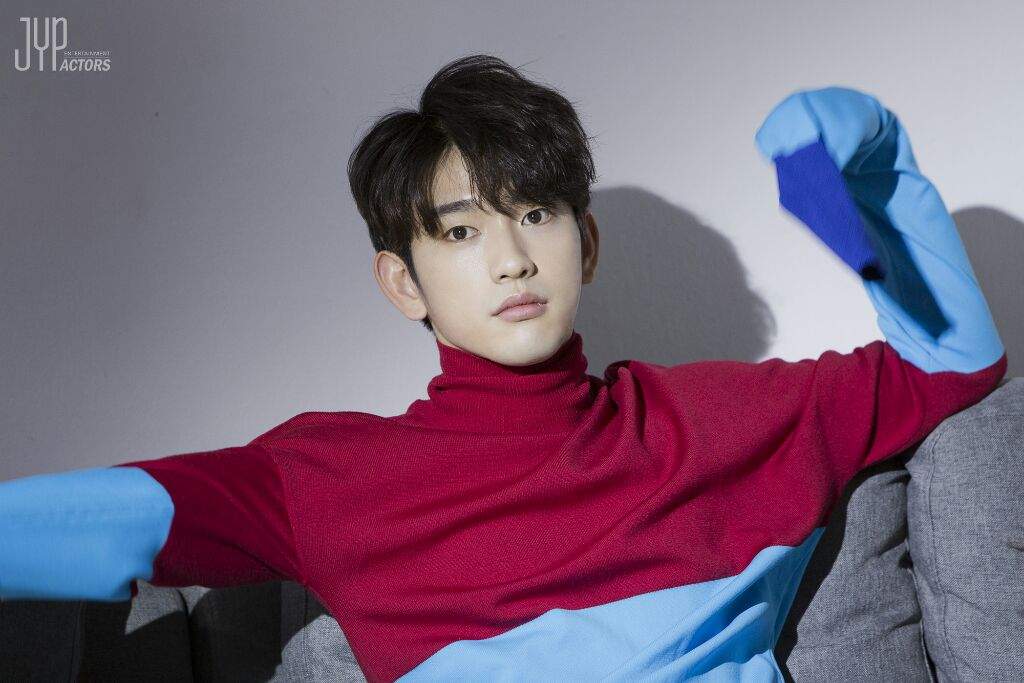 Park Jinyoung, of the group GOT7, earns his place on our list for his role in He Is Psychometric. Despite the drama having a serious undertone, Jinyoung's character is light-hearted with a flair for comedy. Having already won us over as GOT7's main vocalist, it's no wonder Jinyoung captivates us on-screen, too.
Watch He Is Psychometric here
Park Seojoon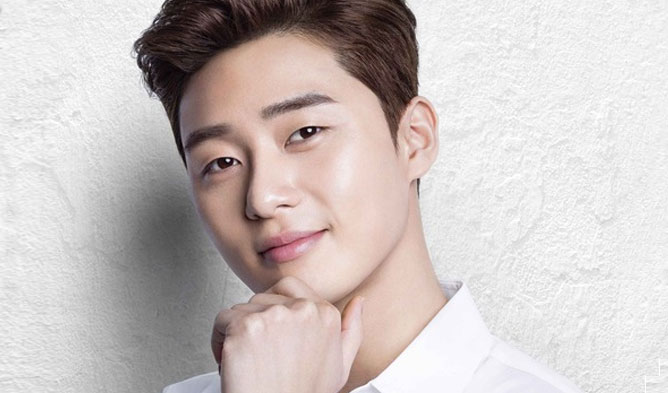 From a daring commoner masquerading as nobility, to a high-class CEO with an inability to care for himself, Park Seo Joon is versatile and flexible when it comes to roles played onscreen. Noted for K-dramas like Hwarang, and What's Wrong With Secretary Kim?, we just can't get enough of Seo Joon's onscreen charisma.
Watch What's Wrong With Secretary Kim? here |Watch Hwarang here
Lee Jinki
Lee Jinki, also known widely as SHINee's leader, Onew, earns his spot thanks to the drama Descendants of the Sun. While this is the only drama we've seen Onew in, it burned such a hole in our hearts, that it would be unjust to exclude him. Playing the soft-hearted, soon-to-be father, Lee Chi-Yeon, Onew stole our hearts with his gentle nature and genuine on-screen persona.
Watch Descendants of the Sun here
Bang Sunghoon
Most notably from the dramas Oh My Venus, and Noble, My Love, Bang Sunghoon captured us with his boyish charm and his stunning visuals. Playing both lead and supporting roles, Sunghoon tends to steal the show in his own way in every cast he joins.
Watch Oh My Venus here |Watch Noble, My Love here
Cha Eunwoo
Cha Eun Woo, main visual of the boy group, ASTRO, made his name known in the acting world as the inexperienced, closed-off politician's son in My ID is Gangnam Beauty. Contrary to Cha Eun Woo's outgoing and bubbly personality, he pulled off the desired "tsundere" effect required for the character. We can't wait to see him in more dramas and movies in the future.
Watch My ID is Gangnam Beauty here
Kim Young-Kwang
Kim Young-Kwang, actor and model, joins our list thanks to his roles on The Secret Life of My Secretary, On Your Wedding Day, and Pinnochio. After breaking boundaries in the modeling industry, Kim Young-Kwang has stolen us with his acting skills as well. His on-screen charisma and charm keep us anticipating his next move, again and again.
Watch The Secret Life of My Secretary here | Watch On Your Wedding Day here | Watch Pinnochio here
Choi Seunghyun (T.O.P)
Choi Seung Hyun, better known as BigBang's rapper, dancer, and visual, T.O.P, is also objectively one of Korea's most handsome actors. Starring in films like Tazza, Irus, and Commitment, Seung Hyun has a knack for dramatic and serious flicks. Now that he's been discharged from the military, we hope to see him in more films soon!
Watch Tazza here |Watch Irus here | Watch Commitment here
Gong Yoo
Gong Yoo, star of Goblin and the iconic, global hit film, Train to Busan, captivated us with his intense on-screen persona, and incredible good looks. With a specialty in hard-to-play, serious roles, Gong Yoo continuously impresses us with his skill and raw talent.
Watch Goblin here | Watch Train to Busan here
Kim Jaejoong
Kim Jae Joong, most famously known as current JYJ member, and former TVXQ! member, steals our hearts, not only with his incredible vocals but also with his talent on-screen. Seeing him in shows like Manhole, Protect the Boss, and Code Name: Jackal, showcases his charisma and his ability to immerse himself into his work. We hope to see more from Jaejoong in the future!
Watch Manhole here| Watch Protect the Boss here
No Minwoo
No Min Woo, also known by the stage names ICON and MINUE, rose to fame as the drummer of the legendary band TRAX, despite leaving the group only two years after their debut. Since then, he's built a name for himself in acting, starring in K-dramas like My Girlfriend Is a Gumiho, The Greatest Marriage, and My Unfortunate Boyfriend.
Watch My Girlfriend is a Gumiho here |Watch My Unfortunate Boyfriend here
Kim Jisoo
From the hit drama Strong Girl Bong-Soon, Kim Jisoo earns his place on our list for his incredible good looks and wonderful performance on-screen. The cute theme of the drama gave us a look into his soft, funny side, and we can't wait to see more works from Jisoo.
Watch Strong Girl Bong-Soon here
Kim Taehyung
Though he's most famously known as a vocalist and visual of the global-sensation group, BTS, Kim Taehyung, also known as V, has shown his strengths as an actor as well. Playing a supporting role in the hit drama, Hwarang, Taehyung showcased his abilities, making us laugh, cry, and cringe somehow all at once. While he wasn't a part of the main cast, Taehyung's character rounded off the otherwise serious flick, enamoring us and leaving us waiting for his next work in the acting world.
Watch Hwarang here
Lee Minho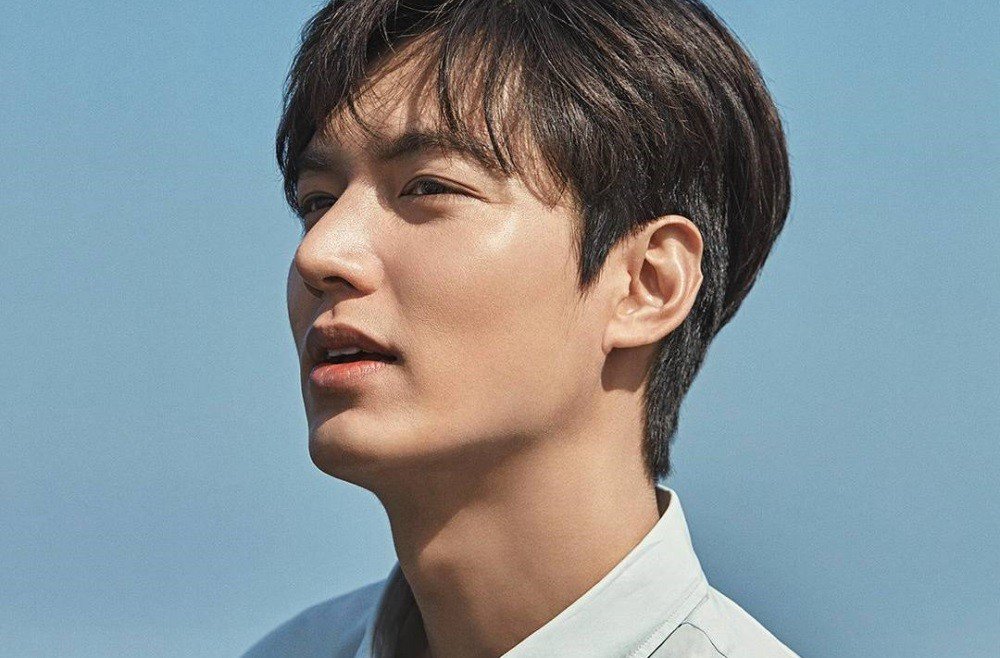 Lee Minho rose to fame in 2009, when he donned the role of Gu Jung-pyo in the legendary drama Boys Over Flowers. The drama had ground-breaking success across Asia, turning Minho into a Hallyu star overnight.
Watch Boys Over Flowers here
Kim Kibum
Though he rose to fame under Super Junior's name, Kibum departed from the group in 2010. His reasoning? To pursue acting, and he hasn't disappointed. Kibum's works in K-dramas like The Demi-Gods and Semi-Devils, I Love Lee Taeri, and most recently, My Kitchen Lover, Kibum showcases his talents in many ways. Though we haven't seen acting work from him in a while, we're awaiting his acting return dutifully.
Watch I Love Lee Taeri here
Kim Kibum
Kim Kibum? Again? No, you're not seeing double! Kim Kibum, most famously known as SHINee's KEY, takes the next spot on our list for his outstanding performances in Hit-and-Run Squad, The Guardian, and Drinking Solo. Playing a wide variety of characters, and having a flamboyant and charismatic personality, it's no wonder Kibum found his way onto our list.
Watch The Guardian here |Watch Hit-and-Run Squad here |Watch Drinking Solo here
Song Joong Ki
We're fairly certain that everyone knows who Song Joong Ki is by now, but if you don't, keep reading. Star of the award-winning drama Descendants of the Sun, the historical drama Sungkyunkwan Scandal, and his first-ever role in The Innocent Man, Joong Ki displays incredible skill and versatility on-screen. With a beguiling smile and personality, it's nearly impossible not to fall for his charms.
Watch Descendants of the Sun here |Watch Sungkyunkwan Scandal here
| Watch The Innocent Man here
Kang Chan Hee
Famously known as SF9's Chani, Kang Chan Hee takes his place on our list thanks to his performances in K-dramas like Sky Castle, Click Your Heart, and Signal. Despite the general atmosphere of SF9 being slightly chaotic, Chani takes on a whole new persona in front of the camera, keeping us on our toes and waiting for his next career move.
Watch Sky Castle here |Watch Click Your Heart here| Watch Signal here
Woo Do Hwan
Known for his roles on Mad Dog and Save Me, Woo Do Hwan continuously takes on suspenseful and action-filled roles. His good looks don't go unnoticed, despite the seriousness of the roles he portrays, and we can't help but look a little too long whenever he comes onscreen.
Watch Mad Dog here|Watch Save Me here
Choi Minho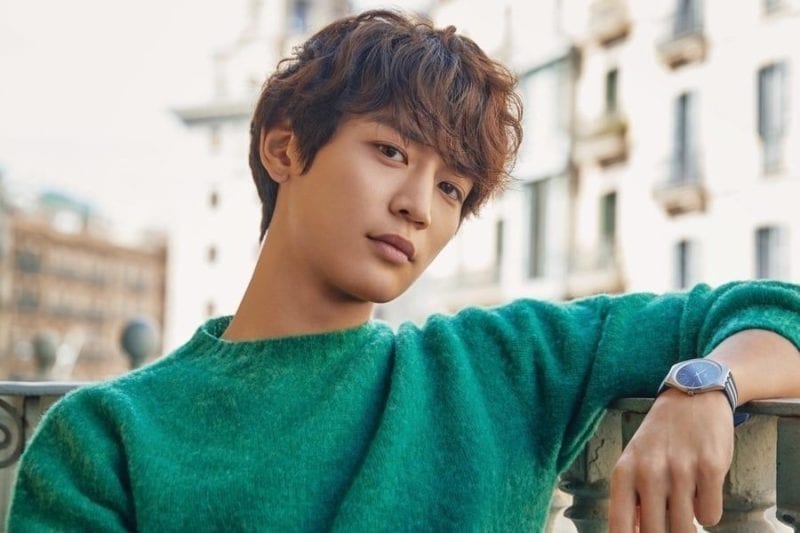 SHINee's Choi Minho earns his spot on our list thanks to K-dramas like Hwarang, Medical Top Team, and To The Beautiful You. With his universally famous good-looks and sheer talent, Minho captivates and draws us in with every role he plays. Whether it be the young, skilled intern in Medical Top Team, or the clumsy, loyal soldier in Hwarang, Minho embodies every character he plays and keeps us on our toes, watching for his next roles.
Watch Hwarang here |Watch Medical Top Team here |Watch To The Beautiful You here
Park Hyung Sik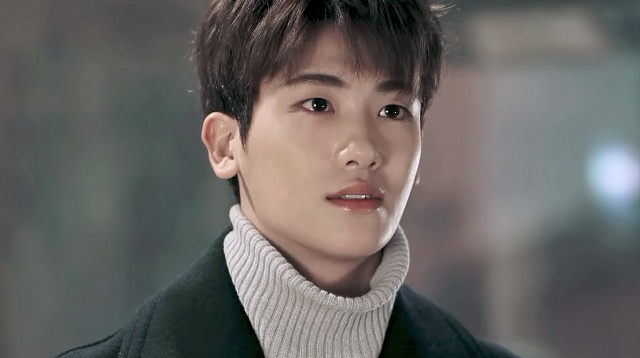 Park Hyung-Sik, star of the K-dramas Hwarang, Strong Girl Bong-Soon, and The Heirs High Society, takes his spot on our list, rightfully so. His playful on-screen persona has us swooning every time he takes his place in the cast of a new drama. Though he's enlisted in the military right now, we anxiously await Park Hyung-Sik's return to the screen.
Watch Hwarang here |Watch Strong Girl Bong-Soon here
Yook Sung Jae
Though he initially captured us with his incredible vocals in the group BTOB, Yook Sung Jae steals our hearts onscreen as well as off. His role in the ground-breaking drama Goblin showed his incredible talent and skill in acting. We look forward to more content from Sungjae soon, both as an actor and a musician.
Watch Goblin here
Kwak Dong Yeon
Kwak Dong-Yeon, one of the stars of the drama My ID is Gangnam Beauty and Love In the Moonlight, continuously steals our hearts with his on and offscreen personas. Consistently playing older and more mature love interests, we can't help the way we swoon and fall for Dong-Yeon's characters.
Watch My ID is Gangnam Beauty here | Watch Love In the Moonlight here
Ok Taecyeon
Main rapper of the legendary group 2PM, Ok Taecyeon has made quite a name for himself in the acting industry, as well. Known for the K-dramas Save Me and Hey Ghost, Let's Fight, Taecyeon consistently plays diverse characters and leaves us on our toes waiting for his next move.
Watch Save Me here | Watch Hey Ghost, Let's Fight here
Lee Dong Wook
Lee Dong Wook, known for his iconic roles in K-dramas like Goblin and Touch Your Heart, earns his spot on our list thanks to his rugged good looks and insane talent. He's built quite the name for himself, even going as far as to host the internationally famous competition show Produce X 101. Lee Dong Wook continues to consistently woo us with his roles and his personality.
Watch Goblin here |Watch Touch Your Heart here
Ong Seongwu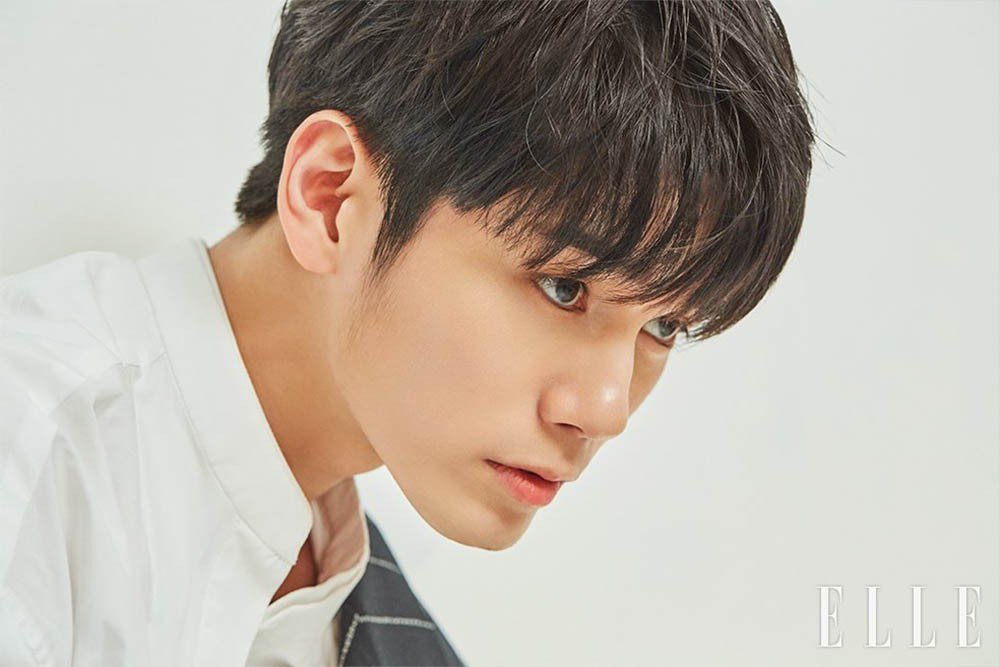 Main dancer of the worldwide sensation group Wanna One, Ong Seongwu has since staked his claim on the acting industry. Starring in the currently-airing drama 18 Moments, Seongwu has commandeered our hearts in the best possible way. His style, flamboyance, and charming good looks keep us constantly hoping for more acting projects from him.
Watch Moment of Eighteen here
Seo In Guk
Known for his roles in the K-dramas Hello Monster, Reply 1997, and The Smile Has Left Your Eyes, Seo In Guk has stolen our hearts with every role he's played. Initially debuting as a singer, In Guk made a break into the acting industry with his role in Reply 1997, and we're glad he did. The acting industry wouldn't be the same without him.
Watch Hello Monster here |Watch Reply 1997 here |Watch The Smile Has Left Your Eyes here
Choi Siwon
Choi Siwon, main visual of the legendary KPOP group Super Junior, joins our list thanks to his roles in the K-dramas My Fellow Citizens and She Was Pretty. Known widely for his incredulous facial expressions, Siwon proves to throw himself into every role he takes on.
Watch She Was Pretty here|Watch My Fellow Citizens here
Personally, we're obsessed with watching K-Dramas, and compiling this list has only made us want to binge watch even more shows. Did you see your favorite actors on this list? And, if not, did you find your next celebrity crush? Let us know in the comments, or tweet us @TheHoneyPOP!
Featured Image and Words: Ibby Morris