Welcome back to The Weekly Buzz, our recurring column that keeps you in the know about everything going on in the world of pop culture that you can't afford to miss! From music to TV and everything in between. We're buzzin' about it.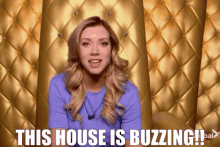 ICYMI
Harry Styles has had quite the busy week! In an interview that shook us all, Shania Twain revealed her and the former One Direction star have a collab in the works! It is unsure when the collab is happening, as both artists are keen on letting the music flow naturally, but it is sure that we are going to love it! Is this the collab made in heaven? We think so!
Harry has also been playing the god that he is and created his very own island that has been blowing up everyone's Twitter timelines. That right, Eroda is taking social media platforms by storm, and it's all Harry's doing! There are quite a few conspiracy theories

Speaking of the 1D boys, Niall has been having his fair share of fun this week as well! Niall is set to bless our TV screens after taking a co-hosting spot on the Australian morning show aptly named Sunrise. The position is part of the breakfast show's 'Seven Days of Superstars,' with Niall appearing on December 4th. Aussies, set your DVRs to record for us, thanks!
As if Harry and Niall announcing such exciting news this week wasn't enough, 5SOS have also come out with great news: a 2020 tour! The No Shame tour will take the band across the UK and Europe in a series of 23 shows that span from May to June. There certainly is No Shame in spending all your money on tickets, that's for sure!
Other news this week includes Little Mix announcing 2020 UK tour dates, Joe Jonas announcing a new TV show, Billie Eilish being crowned Woman Of The Year, and Normani just being the damn queen she is!
Tweet Of The Week
Jordan Payton said what we were all thinking this Black Friday, tbh.
K-Pop Corner
Sound the alarms! BLACKPINK is back and better than ever! Well, almost! The kick-ass girl group is set to make a comeback in early 2020! The new year can't come fast enough! It is unsure what we can expect from the BLACKPINK group, but I think I can speak for all BLINKs when I say we are stoked!
A new K-Pop group has also popped up on our radar this week! HINAPIA is certainly making a name for themselves after just recently debuting! The new girl group managed to land on the charts while up against some of K-pop's most popular artists, such as GOT7 and Jay Park. Talk about some major wins! HINAPIA's track 'Drip' is booming, and landed the number 18 spot on Billboard's World Digital Song Sales chart. This is a group you don't want to sleep on!
Speaking of K-Pop, have you checked out our TXT quiz? We answered the question you weren't asking before, but are dying to know the answer of now that we've mentioned it! Click here to find out which member of TXT is your secret Santa!
You Oughta Know…
More headlines you may have missed, but shouldn't are ready for you. How much time do you have? Because we have a lot to share!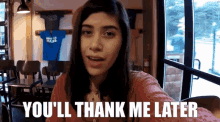 Oh Wonder dropped their music video for 'I Wish I Never Met You,' which will be featured on their upcoming album No One Else Can Wear Your Crown. The album is set to release on February 7th, and surely isn't one you want to miss! You can watch the video here.
The Avett Brothers have sold out their annual 3-night spectacular at the Red Rocks Amphitheater for the seventh year in a row. You read me right, seventh! If you didn't get tickets, don't fret! The Avett Brothers will also be embarking on a tour with Ringo Starr And His All Starr Band in Spring 2020. You can see their upcoming tour dates here.
Emo Nite LA has just dropped a limited edition merch collection just in time for the holiday season! A portion of all sales will be donated to the American Society For Suicide Prevention. Good merch for a good cause? Count us in! You can check out the Holidays are Emotional collection here.
The LA Coffee Festival killed it yet again! This year, the festival boasted 5.8k attendees with 82 unique vendors. Talk about an event you don't want to miss next year!
Universal Music has all the Black Friday deals this week, offering 25% off of merch for your favorite artists! If you were looking for things to add to your list this year (and who isn't? Give us MORE), this is the link you'll be thanking us for.
Newcomer on the scene, R. H. Vatcher, has a book on the market that every Stanley Kubrik fan will want in their stockings this year! I Am Jack's Ax is an in depth analysis of The Shining, and if you're like us, you've already clicked that link!
Hot in the Hive
We at The Honey POP are fans just like you, so we thought we'd share the buzz about Team THP's faves right now!
"This week I've truly fallen down the rabbit hole of watching beauty subscription unboxings! Alexandria Ryan is my favorite YouTuber to watch at the moment and her subscription unboxings are packed with loads of jokes, her unique, endearing personality, and, if you're lucky, an installment of Cookin With Alexandia! My fave!" – Kristina, editor.
" Halsey's AMA speech is still blowing me away! That was brilliant!" – Jodie, editor.
"This week I've been in love with EXO's latest album, Obsession!" – Carly, writer.
"I love David Dobrik's podcast and the Unfiltered podcast with Zane and Heath. They're great for while I study!" – Gabbi, writer.
"Three words. Family. Football. Food. Each as incredible as the last. And the best part? Next Thanksgiving will include another member of my family! Thanksgiving gives all of us an opportunity to reflect. What are we thankful for? Probably a lot more than we realize on a daily basis." – Josh, writer.
A TikTok Send Off
So, what are you absolutely buzzing about this week? Will you be taking a trip to #VisitEroda? Or maybe you'll be snagging tickets to No Shame? Let us know by dropping us a comment, or tweet us @TheHoneyPop!
Featured Image Source: The Honey POP