Welcome back to The Weekly Buzz, our recurring column that keeps you in the know about everything going on in the world of pop culture that you can't afford to miss! From music to TV and everything in between. We're buzzin' about it.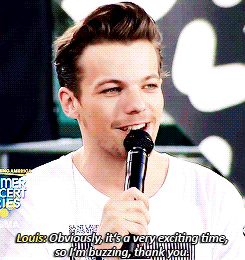 ICYMI
Harry Styles has once again had quite the week! Sending stans into a frenzy, Harry dropped his sophomore solo album, Fine Line, on December 13th. The album features 12 songs that each feature gorgeous vocals and stress-fading instrumentals; after this drop, we're unsure if Harry is even capable of making bad music!
As if an album drop wasn't enough, Harry also crushed his Fine Line Live: One Night Only concert at The Forum. The concert, both a celebration and listening party of Fine Line, was all the rave on Twitter, with fans being blown away at just how angelic the tracks from the album sound live.
Not in the U.S.? Wipe that frown off your face! Harry has also announced another Fine Line Live: One Night Only concert in London! With Harry being the cheeky man he is, there is a twist, however! The concert is being hosted at a secret location! Gasp! So, if you're in the UK, you can access the tickets after ordering from the official Harry Styles online store!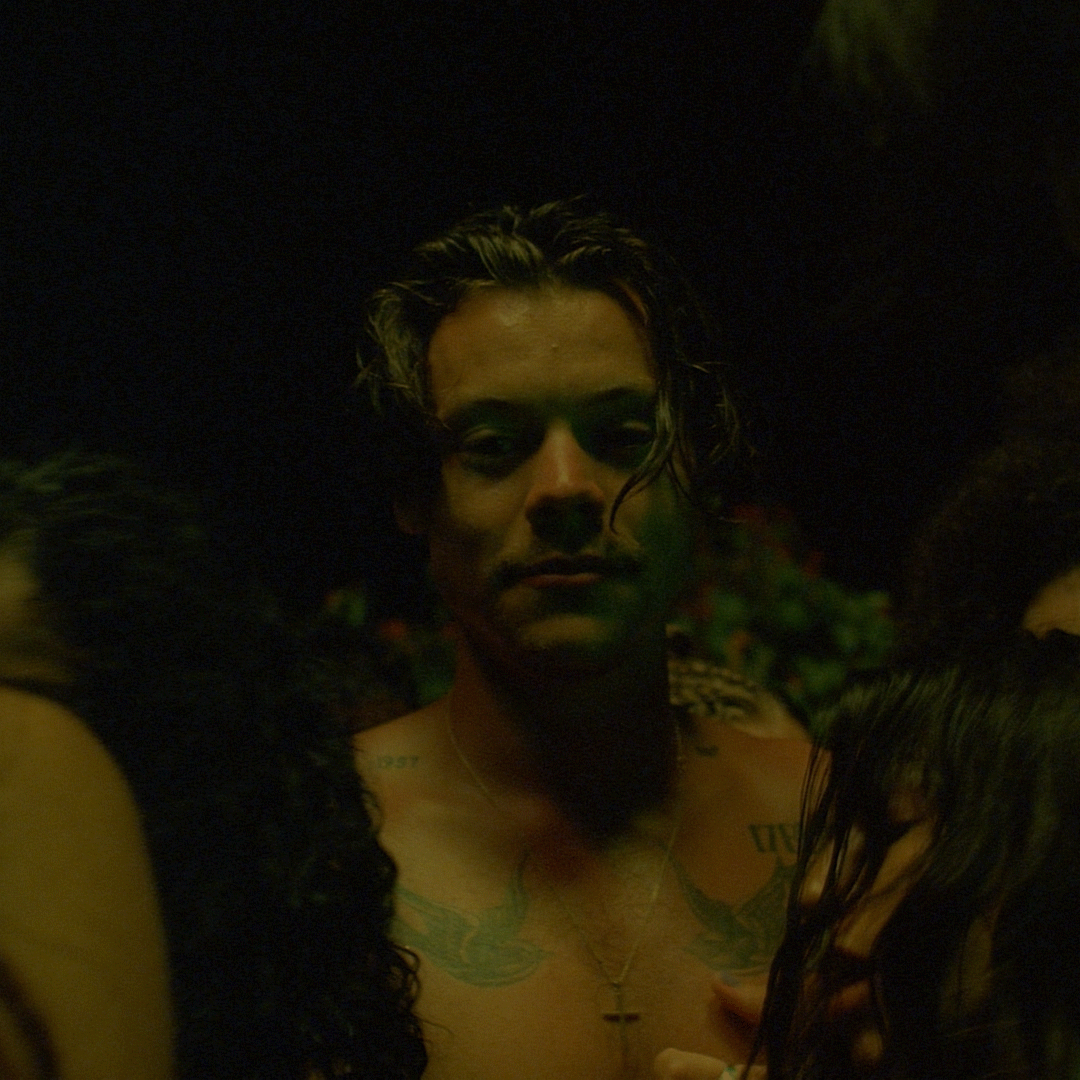 Take our quiz to find out which Fine Line song Harry will be dedicating to you at his upcoming shows!
Adding to our incredible Harry-filled week is Camila Cabello, whose album, Romance, was just announced as having the third biggest US streaming week for a female pop album this year, racking up 40.6 million streams in just one week! Other notable events this week include talk of a Rihanna documentary, Niall Horan appearing on Saturday Night Live, and Tana Mongeau being crowned Creator of the Year at the Streamy Awards!
Tweet of the Week
Lewis Capaldi remains America's Sweetheart, as he clapped back to Twitter hate with a sassy-yet-endearing tweet. Okay, maybe it's just endearing because it's from Lewis, but it was entertaining nonetheless!
K-Pop Corner
It's been a very successful week for some of our faves! On December 12th, Gaon released the newest certified platinum artists, albums, and singles, and we are absolutely buzzing with excitement! NU'EST's mini album Happily Ever After and Super Junior's album 'Time Slip' both received platinum certifications, as well as BLACKPINK's 'Forever Young,' BTS's 'Fake Love,' and Song Haye's 'Your Regards.' Platinum well earned!
LOONA has become the first K-Pop girl group to top both the USA's iTunes singles and the USA's album charts at the same time; talk about some serious girl power! The group topped 22 different iTunes charts with the release of '365' on December 10th. Killing it 365 days a year!
You Oughta Know…
More headlines you may have missed, but shouldn't have are ready for you. How much time do you have? Because we have a lot to share!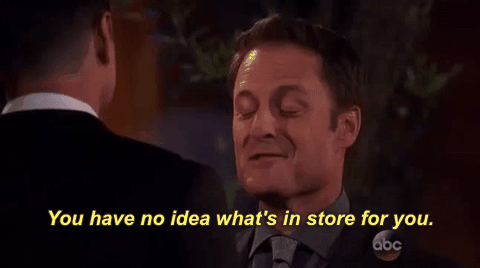 Upcoming action movie Sweet Girl has announced its star-studded cast, and we can't hide our excitement! The flick will feature Manuel Garcia-Rulfo, Raza Jaffrey, Adria Arjona, Justin Bartha, Lex Scott Davis, Michael Raymond-James, Dominic Fumusa, Brian Howe, Nelson Franklin, Reggie Lee, Jason Momoa and Isabela Merced. Now that's what I call a cast! Sweet Girl will depict a heartbroken husband as he fights to bring justice to those that cause his wife's death, whilst struggling to protect his daughter while he does it. Brb, impatiently waiting for this movie to release.
Tiny Moving Parts have announced a North American headline tour! This spring, the band will set out with support acts Belmont, Capstan, and Jetty Bones. The tour follows the recent release of the group's incredibly emotional album, Breathe, chock full of hard-hitting tracks you'll be craving to hear live! Tickets are on sale now, and you can purchase them here.
Calling all California readers! Blueface will be hosting his first-ever holiday giveaway, and it's one you don't want to miss! Blueface has teamed up with Shoe Palace to give away 1,000 pairs of sneakers to youth in attendance. But wait! There's more! Fashion Nova and Shaquille O'Neal will also be contributing, with Fashion Nova donating 10k in merchandise and Shaq donating pizza! The event will take place at World On Wheels in Los Angeles.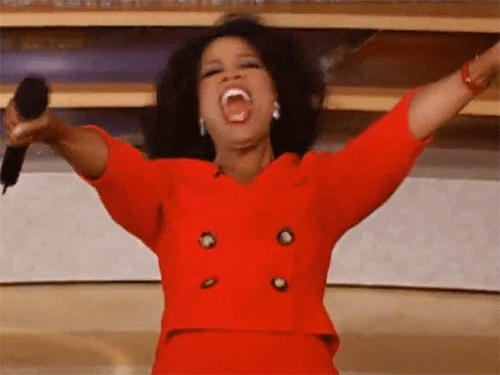 Meduza, Goodboys, and Becky Hill are soaring with success with the release of 'Lose Control.' GRAMMY nominee Meduza has just topped Billboard Dance Club Songs Chart, taking the number one spot along with features Goodboys and Becky Hill. They certainly haven't lost control of the charts, that's for sure!
On the 19th, be sure to tune in, because Jesse Malin's Christmas in New York Show will be aired live on SiriusXM and will feature special guest Lucinda Williams and hosted By SiriusXM DJs Palmyra Delran and Mojo Nixon!
🚨TOY DRIVE WITH REALLY COOL MUSIC ALERT🚨 Top Dawg Entertainment is hosting their annual toy drive and concert which will feature performances from their entire talent roster. The 2018 event even included performances by Travis Scott, so you who knows what kind of surprises they'll pull out of their hats for this year. If you're in the LA area on the 18th, head on down to Nickerson Gardens, 1590 E 114th St, Watts CA 90059. Gates open at 11am PST, and stick around for the community service day the following day. There will be food, prizes, and the kind of holiday spirit that is hard to find these days!
Yeti, Set, Snow has revealed a new experience for those attending their marionette shows in Central Park this year! Parents and children will be able to build felt hand and finger puppets of their favorite characters from the show for just $10! The fee includes live instruction and all the materials needed to build one felt hand puppet and one felt finger puppet. Talk about a steal!
Other news we've been buzzing about includes Benjamin Lieber announcing upcoming photo book A Glimpse Into Heaven, and High River Sauces getting in the holiday spirit with seasonal flavors of their, gluten free, vegan sauces!
Hot in the Hive
We at The Honey POP are fans just like you, so we thought we'd share the buzz about Team THP's faves in The Weekly Buzz!
"Peter Monn on YouTube! He's so relatable and is like the uncle I've always wanted! I'm not typically into YouTube Drama channels but after Dramageddon 2.0 I wanted to be in the know and he's just been awesome to watch. I binged him this week!" Jazz, Editor-In-Chief.
" I've followed the iHeart Radio Jingle Ball events across the U.S. this week!" Ibby, Owner.
"I love the Christmas postcard 5SOS sent out!" Ashley, Writer.
"Something I loved this week was winning a contest to go to Q102's Jingle Ball in Philly. It was amazing, and I got to see all my favorite artists in one place." Brohttps://thehoneypop.com/author/6832b1545ec0d3f9/oke, Writer
A TikTok Send Off
So, what are you absolutely buzzing about this week? Let us know by dropping us a comment, or tweet us @TheHoneyPOP and be sure to check back next week for another installment of The Weekly Buzz!
Featured Image Source: Andreea Faracs