The production duo Louis The Child has us all in our feels after he drops the new video for his emotional song 'Free' with R&B singer/songwriter Drew Love (of THEY). The video was even directed by Drew Kirsch! That's two Drews, so it has to be good! Drew Kirsch has previously worked with major artists Taylor Swift and John Legend, so it was obvious how excited we were when it was announced they made this video together. The song itself tells a story, so to put that story into a visual must have been difficult, but they've done it very successfully. The video takes us through a man going through his emotions and we can feel the tension.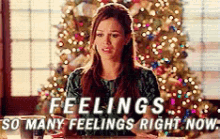 "She said she blame me for runnin' and takin' her heart away," is the opening line as we see the man running and exploring the unknown. I imagine that would be true as he is now away from his love, he's exploring the unknown that lies ahead in the life without her.
"You were my everything, til I lost it all, at least you're free," he sings leading into the chorus. It feels very heartbreaking at this point, it's when you know they've split up and he's still hurting from it. He says, "at least you're free," and I hear 'you're' as the keyword to mean that he isn't free, too. It's the gut-wrenching feeling of being lost after a failed relationship.
You can watch the video for the new Louis The Child song 'Free' right here:
Robby Hauldren and Freddy Kennett makes up the duo. They gained popularity back in 2017, when they landed three singles on the Hot Dance/Electronic song charts. Now, they're just getting bigger, landing the #46 spot on Billboard Dance 100 2019 ranking.
Louis The Child had literally just wrapped up their Here For Now North American headlining tour before releasing this new video! The tour had sold-out multiple dates including three consecutive nights at New York City's Terminal 5 and their annual Friendsgiving show in Chicago. They have got more dates lined up for 2020, and that means some opportunities to hear 'Free' live! You'd better go and get yourself some tickets, I know I'll be getting some.
So, what do you think of the video? Does the song relate to you on some level? If so, then let us know in the comments on on twitter @TheHoneyPop!
To learn more about Louis The Child:
Instagram | Twitter | Facebook | YouTube
Featured image source: Louis The Child on Facebook