Rough week? We've got you covered. These Sweet Releases will have you saying goodbye to that weekday stress, and hello to those feel-good vibes. Sweet! You can thank us later.
So, throw on a face mask and jam out to these stunning new tunes; Sweet Releases – that's what I like to call self-care.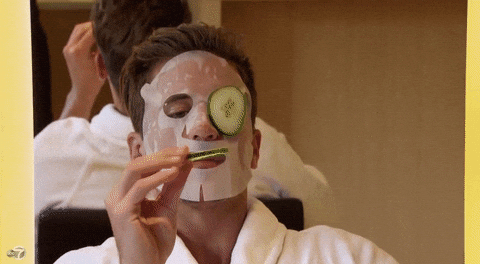 Clint Lowry — 'Alive'
Clint Lowry(guitarist and co-founder of 'Sevendust' has dropped his first solo single 'Alive' ahead of the release of his debut solo album God Bless The Renegades (31st January). It is a stunning song with deep, dark lyrics describing the darker side of touring that we don't always see. You can hear the pain in his voice throughout the song, the light screaming of the chorus really hammers in the raw emotion that drips from every note and expression. It's a song that is beautifully emotive and incredibly written. As a GRAMMY nominee it's no surprise that this man has some serious talent!
Calloway Circus — 'Unpredictable'
Calloway Circus is an alternative band with a unique sound, just when you get taken in by the soft mellow sound of their new single 'Unpredictable' it does just as the title suggests, it becomes unpredictable. With a burst of raw, painful emotion, as the lead singer, Ben Mcguinness screams out all his frustrations making it a beautifully emotive song. The video is a simple one putting all focus on Ben with the use of blue light to make silhouettes, as well as lighting him up throughout the song. They also have a new album Entropy out on February 14th. Don't miss out!
Nu Deco Ensemble & Kishi Bashi — 'Honeybody'
If you love a bit of orchestral music, but wish it was more modern, then Nu Deco Ensemble is definitely worth checking out! They are made up of two of the most in-demand classical artists Jacomo Bairos and Sam Hyken. They have beautifully combined a 30-piece Orchestra with pop music and it makes, quite possibly, the most perfect sound we have ever heard. 'HoneyBody' is their newest single and the live video brings life to the rousing music and perfect melodies of their voices and the orchestra. It's certainly a style of music that could become even more popular in 2020. Watch this space!
Anthony Flammia — 'Let It Go' from See Attached Album
We covered Anthony Flammia recently and he has continued to impress with new single 'Let it go' (No, not THAT song) from his brand new debut album See Attached (Out Now). He uses a mix of R&B, hip-hop, funk, and pop as a foundation to his enchantingly beautiful voice. It draws you into the music helping you to relax fully as you listen, giving you a view of music you've never had before.
Terrell Hines — 'Get Up'
Terrell Hines has big ambitions! He wants to "try and engineer the future" and boy do his music and vision make you think. 'Get-up' is a fantastic upbeat bop, with a gets your mind working and gets you asking questions vibe. It's a glimpse into Terrell's talents, that is unlike anything you've seen before and if you like new, unusual bangers then Terrell is the man for you!!
Tug Of War Machine — 'Emo Christmas'
Tug of War Machine has brought us a Christmas song with a twist. 'Emo Christmas' is their take on an old Christmas banger by Carpet Ride. It's a joyful song about being lonely at this time of year because you know that Santa can't bring you what you really wanted, it's that feeling of being full of festive cheer without someone to share it. If you're into Blink-182, you'll love this alternative festive song, it'll make a great change from all the cheesy songs we usually hear at this time of year. We are feeling strangely festive after hearing that song!!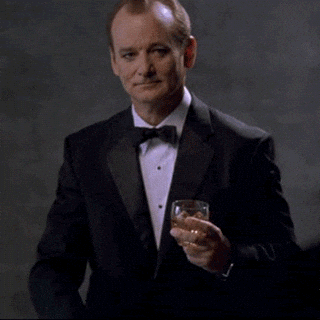 Well, there you have it! We've compiled your newest playlist of your favorite songs and maybe some new big hits! Again, you can totally thank us later.
What do you think of these Sweet Releases? Do you have a sweet song you think should be added to our list? Check out past installments here.Then let us know what you thought of them down in the comments, or tweet us @TheHoneyPop!
Featured Image Source: Bilge Zeynep