YOU Season 2 is out now and Joe Goldberg is causing a lot of people to lose their minds. For good reason, too! Warning there may be some spoilers ahead! With that being said, let's recap Season 1 of the show!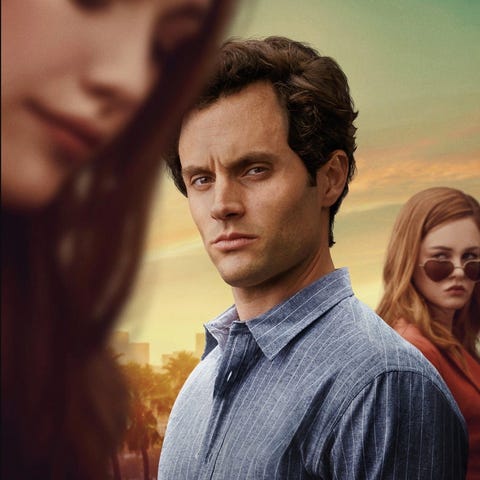 The first season of You follows Joe Goldberg played by Penn Badgley, as a moody bookseller who goes to extraordinary lengths to seduce an aspiring author named Guinevere Beck, played by Elizabeth Lail. Joe will do whatever it takes to date and keep, Beck. Including killing her now ex-boyfriend and her suspicious friends.
Season 1 starts with Joe and Beck's meeting in the book store Joe works in. He decided right then and there that he has to date this blondie. Joe begins to manipulate the system and leaves nothing up to fate.
By the end of Season 1, Joe has quite the extensive list of things to be running from. However, Joe can't seem to run from his problems since his own criminal behavior is his biggest dilemma. 
By the finale, Joe ends up killing four of the main characters, including the lovely Guinevere Beck. And he gets away with it! He puts all the blame on Beck's therapist Dr. Nicky. Ugh, it's so frustrating but at the same time, we can't help but cheer him on a little bit tbh.
With that being said Season 2 is all about Joe, ehrm, we mean Will, creating his new life in Los Angeles. And it is wild. 
While we know that Joe needs to get what is coming to him, we can't help but hope the seasons just keep on coming.
Do you think you could handle falling for Joe Goldberg? Could you survive the night on a date with him? Take this quiz and we'll let you know!
What were your results? Are you still with us or did the wrath of Joe get to you? Either way the new season is definitely one to look out for! Did Joe kill you? Tweet us @TheHoneyPop and tell us how!
Featured Image: Netflix