Now's the time to look into the new decade, all the while reflecting on the last one. We've got the perfect quiz to do so; you get to pick some 2020 tours and we'll give you a 2010 decade album to make you feel a lil' sentimental! Of course, we fully understand that artists and bands are just too good these days, how do you pick which you'd rather go to? I have no idea how you'll choose, I'm a little obsessed with all these artists. So, maybe don't ask me about it.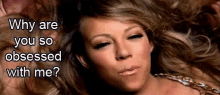 Not only will this quiz leave you super excited looking into the new decade, you also get to be reminded of an amazing album from the last decade! How long has it been since you listen to good ol' Sounds Good Feels Good in its entirety? Or Taylor Swift's Red? Maybe you should do this quiz to find out which album you really should listen to again? Or possibly take the quiz multiple times and just have a nostalgia break listening to all the albums. Whichever way you do the quiz, you'll get to listen to an insanely amazing album you may have forgotten for a while.
So, why don't you go ahead and take this quiz and find out which album from the last decade you should cry over? Don't mind me, I'll just be over here wishing I was there for every era of all these artists.
Take the quiz:
Okay, well, now that we're all decided on which tours we'll be going to, we can reminisce. You may not have listened to some of these 2010's albums the whole way through in a while, so it's time you do take another listen. Perhaps you got an album you've never listened to or heard of, if you did, take it as a sign that you should check em out! It's never too late to start loving another artist or band. After all, these artists are so good, we wouldn't want you to miss out on them!
Now tell us, which album are you going to be reminiscing on? Maybe once you've listened to your 2010's album, you can let us know all about the emotional roller coaster it took you on. Let us know in the comments, or tweet us @TheHoneyPop!
Featured image source: THP Mag