YUNGBLUD just announced his the underrated youth North American Spring tour dates, so get your money ready! We're all so excited and we have good reasons to be, the 22-year-old U.K. artist had sold out all of his dates in the U.S., Europe, and the U.K., which was a total of over 150 shows in 2019. So if you missed him now, chances are that you can see him now! Or maybe see him again, either way, it sounds like a good plan.
On Twitter, YUNGBLUD said, "I got so many messages from you all asking me to come to places that aren't just the 'regular cities' people go to." So if you live in a city that artists don't always come to in North America, YUNGBLUD might be coming to you on this tour!
The headlining tour, titled after his song 'Hope For The Underrated Youth,' kicks off April 21 in Sacramento, CA; right after Coachella. He'll be performing at Coachella April 11 & 19, so maybe go see him then too along with other amazing artists? The tour will go all through North America, including the West Coast, Canada, the Midwest, and down in the Eastern states.
The artist pre-sale via Seated will begin tomorrow, January 22, at 10:00 AM local time. Tickets go on sale to the general public on Friday, January 24, at 10 AM local time. To get tickets when they go on sale, click here!
Tour Dates:
4/12 Indio, CA Coachella Valley Music and Arts Festival
4/19 Indio, CA Coachella Valley Music and Arts Festival
4/21 Sacramento, CA Ace of Spades
4/23 Spokane, WA Knitting Factory
4/25 Edmonton, AB Union Hall
4/26 Calgary, AB MacEwan Hall
4/28 Boise, ID Knitting Factory
4/30 Boulder, CO Boulder Theater
5/1 Omaha, NE Slowdown
5/3 Milwaukee, WI The Rave
5/4 Indianapolis, IN Deluxe @ Old National Center
5/6 Columbus, OH Newport Music Hall
5/8 Pittsburgh, PA Stage AE
5/9 Sayreville, NJ Starland Ballroom
5/10 Baltimore, MD Rams Head Live
5/12 Norfolk, VA The NorVA
5/14 St. Petersburg, FL Jannus Live
5/15 Athens, GA Georgia Theatre
5/16 Gulf Shores, AL Hangout Music Festival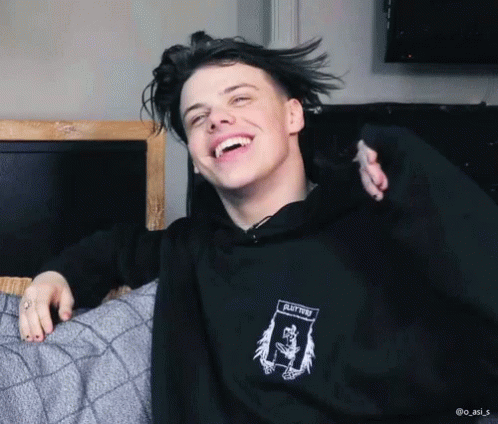 Since he sold out so many dates on his last tour, there's no doubt the same will happen for this one, so get your tickets fast. YUNGBLUD's global streams of his songs have surpassed 860 million, and those numbers will be going up as he gains popularity.
If all that still leaves you unsure about whether or not you should see YUNGBLUD, maybe check out 5 reasons why you should stan him! Though honestly, there are a lot more reasons why you should be stanning YUNGBLUD than just 5.
So, will you be ready to purchase tickets with the pre-sale? Or waiting until the official sale? Or maybe you're just in astonishment over all the tours you'll need tickets to? We are. Let us know in the comments or on twitter @TheHoneyPop!
To Learn More About YUNGBLUD:
FACEBOOK | INSTAGRAM | TWITTER | WEBSITE | YOUTUBE
Featured image source: YUNGBLUD via Twitter/Instagram