Welcome back to The Weekly Buzz, where we provide you with a delightfully sweet review of our fave moments of the last week. From everything, we have loved in the world of TV, Film, and music. We have included the top moments that we have been buzzing about at THP!
ICYMI
January 25th has us all soft over Calum Hood when it was his 24th birthday! So many happy birthday tweets from fans and 5SOS tweeted a happy birthday to him as well, with a cute up-close pic of Cal smiling. Then Calum – the birthday man – tweeted saying he was "happy & healthy," which is what we're so happy to hear. Along with all the birthday wishes, we've also got a quiz all about Calum and his dog Duke, do you think you have what it takes to take care of Calum Hood's dog?
BYTE now exists, and it's basically Vine 2.0. It's a six-second video app, which makes it similar to Vine. If you're wondering if it'll replace TikTok, let's say it won't because TikTok still has 15-60 second videos. Catch us spending all our time on BYTE from now on, as well as TikTok. Though we still miss you, Vine.
The GRAMMYs happened and some of the artists really deserve their awards. One of the winners, Koffee, is a reggae artist, and she's the youngest reggae artist ever to be nominated for a GRAMMY. This year will be her year, because not only has she just won a huge award, she will also open for Harry Styles on select dates of Love On Tour! For more reasons to love her, check out 5 reasons why you should stan Koffee!
Did you know Waterparks just dropped a whole album of demos because Awsten made a bet with fans? Well, he did. He said if his tweet got to 20,000 retweets within 24 hours, that'd Waterparks would drop an album the same day. Their stans were quick to get everyone they know to retweet, and soon enough, it hit 20,000 retweets and they dropped an album of demos. Iconic.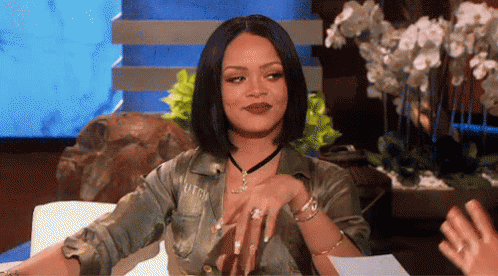 All Time Low is back with a new song – 'Some Kind Of Disaster.' It's been two years since they last released new music, so this had their fans really excited. The lyrics are full of emotion and the music video finds Alex Gaskarth "accepting all the different emotions he has gone through."
Selena Gomez finally got her #1 album with Rare! Lose You To Love me had also just hit #1 on the Billboard Hot 100, and now her album reached #1 on the Billboard 200. It must have been a roller-coaster week for Selena to have been doing interviews on the album, and now it got to the #1 spot it deserves.
The last thing we need to make sure you heard about, is that YUNGBLUD announced North American tour dates! After selling out so many shows on his last tour, this one will most likely be the same. The tour kicks off right after Coachella, and we're so excited.
Tweet of the Week
K-Pop Corner
BTS had an amazing performance at the GRAMMYs with Lil Nas X. They joined him on singing Seoul Town Road for an epic performance. Lil Nas X had the stage turning around to different rooms for different Old Town Road remixes, and the room with BTS was our favorite for sure.
In big K-Pop news, the dates and venues for KCON were just announced! There are multiple dates spread out for multiple countries, so we can all get our K-Pop fix. KCON LA will be at the Los Angeles Convention Center on August 27 continues to August 30th. The other US stop is in NY, which will be at the Javis Center on June 12 – June 14. We've also got the dates for Japan, April 3 – 5, and for Thailand, September 26 – 27.
Some tours were also just announced, including some big ones. BTS announced that they're going out on the Map Of The Soul tour! Along with that, Everglow announced that they'll be heading out on their 1st world tour! And, as if that's not enough tours you'll need tickets to, (G)i-dle announced their 2020 world tour, I-Land.
It's also been one year since TXT's debut announcement! So glad that we have them, and we can't wait for many more years of loving TXT.
Multiple comebacks were also teased. Pentagon, NCT-127, Loona. There's a rumor via The Pop Hub that BLACKPINK is preparing for a comeback, let's keep our fingers crossed that it's true. So much K-Pop content in this week's The Weekly Buzz, and we're so happy about it.
You Oughta Know…
Sleep House will be heading over to iHeartRadio in Philadelphia. They'll be there February 28th to be a part of Radio 104.5's Live @ 5 Session! You can listen via standard radio broadcast or on the iHeartRadio app. We'll be tuning in for sure.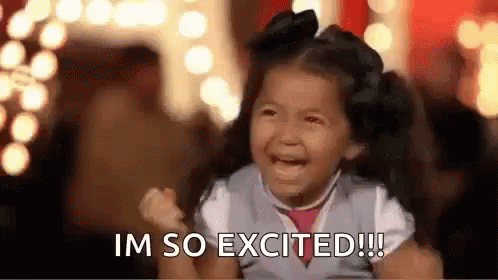 The National Parks have just announced a festival, Superbloom Music Festival. It'll be in their home state of Utah, April 25th at the OC Tanner Amphitheater. Tickets officially went on sale on January 24th, so you've still got some time to get your tickets!
We at THP absolutely love to see artists performing for charity or benefits. The Coolies were just announced to perform at ALS Benefit Concert, celebrating the life of band member Kim Shattuck on March 15 in LA. They'll be joining Redd Kross, The Pandoras, Veruca Salt, Kathy Valentine, and More! All the proceeds will be donated to The ALS Association Golden West Chapter.
We don't know about you, but we love to have vinyl versions of our favorites songs, it just feels great to hold it in your hands. Indie Vision Music on behalf of People Of Punk Rock Records, will be releasing Craig's Brother "12 vinyl of their EP, Devils In The Details. You can order it through Indie Vision Music's website!
Micky Smith Jr. is the recipient of the 2020 Music Educator Award presented by Recording Academy and GRAMMY Museum. Submissions came from all 50 states, and Micky Smith Jr. from Louisiana won! Good to know our music teachers are getting rewards for their hard work teaching kids about music. Applicants and nominations for the 2021 Music Educator Award are being accepted now if you'd like to nominate your favorite music teacher!
Hot in the Hive
We at The Honey POP are fans just like you, so we thought we'd share the buzz about Team THP's faves in The Weekly Buzz!
"TikTok life hacks to be honest." – Ashley, Writer
"All Time Low's NEW SINGLE IS SO GOOD I'VE HAD IT ON REPEAT." – Emily, Writer
"Collab Dry Shampoo – when you're sick, it's really helpful to keep your hair from getting too dirty and for upcoming festivals or traveling. I highly recommend, it's vegan and there's no white residue." – Jazz, Editor-In-Chief
"Waterparks releasing demos was the highlight of my last week." – Jodie, Editor
A Tik-Tok Send Off
So, what are you absolutely buzzing about this week? Let us know by dropping us a comment, or tweet us @TheHoneyPOP and be sure to check back next week for another installment of The Weekly Buzz!
Featured image source: Andreea Faracs