Pentagon express crazy love in 'Dr BeBe' and we can't help but fall for them! Their first full album Universe: The Black Hall was released, following the music video for the title track which dropped some hours before. Check it out below!
This is their darkest comeback to date with striking imagery, strong visuals and a catchy beat. And of course, the amazing vocals! We knew this would be unlike anything they'd produced, the moment we heard the teasers. The fanbase, Universe agree that the intro is already unforgettable.
This is only their first comeback of the year and they started strong! The album features eleven songs and was definitely worth the wait for a masterpiece of a full album.
The members are known to be involved with production and songwriting, a multi-faceted group with so many talents and skills. We'll be sure to have this album on repeat for a long while.
They are also stunning performers, as shown in their comeback showcase.
What's your favourite track on Universe: Black Hall? Drop us a comment below or tweet us @TheHoneyPOP!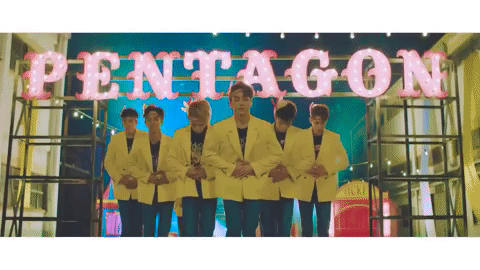 Want to know more about Hui, Jinho, Hongseok, Shinwon, Yanan, Yeo One, Yuto, Kino, and Wooseok? Stay tuned for more Pentagon content!
Keep Up with K-Pop here.
To Learn More About Penatagon:
FACEBOOK | INSTAGRAM | TWITTER | YOUTUBE
Featured Image source: Cube Entertainment