Get ready, because rock band The Struts have just announced that they'll be heading out on tour, and we are so excited! The tour is called Make It Big Tour 2020, and it's true, they're making it big. They've got three EPs and two albums out in the world currently, including Everybody Wants and Young & Dangerous. We know that we'll be hearing songs from both albums and maybe a few songs from their EPs, and all our favorite songs.
The tour starts off May 24 in Dallas, Texas. Though the Make It Big Tour 2020 itself only runs for a month, they've also got concert dates set up apart from the tour. That gives you more chances to see them! The tickets for the tour go on sale Friday, February 14, at 10 am local time. Be sure to set a reminder so you don't miss it, we might just set two or three extra ones ourselves. Unless we end up not sleeping for how excited we'll be, which is a huge possibility.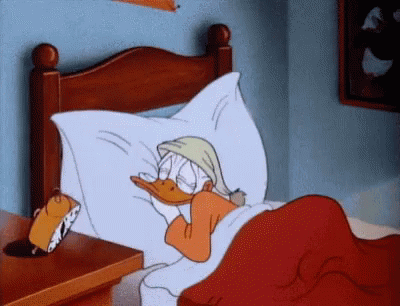 Tour Dates
Check out the dates below and you can buy your tickets here!
May 24 Dallas, TX Hi Fi
May 29 Chicago, IL Riviera Theatre
May 31 Council Bluffs, IA Harrah's Council Bluffs – Stir Concert Cove
June 2 Sioux Falls, SD The District
June 5 Maryland Heights, MO St. Louis Music Park
June 9 Fort Lauderdale, FL Revolution
June 10 Orlando, FL The Beacham Theatre
June 12 Saint Petersburg, FL Jannus Live
June 13 Atlanta, GA The Masquerade- Heaven Stage
June 16 Richmond, VA The National
June 18 Port Chester, NY The Capitol Theatre
June 19 Asbury Park, NJ The Stone Pony Summer Stage
June 22 Ottawa, ON Bronson Centre Theatre
June 23 London, ON London Music Hall
June 25 Rochester, NY 2020 Party in the Park Rochester
The Struts have opened for some legendary rock bands, such as The Rolling Stones, Guns N' Roses, Foo Fighters, Mötley Crüe, and The Who. With those amazing artists they've been around, it's no doubt that The Struts live shows will be influenced by them. We're absolutely stoked to see what they do on this tour, and we can't wait!
So, are you going to be buying your tickets to see The Struts on tour? Have you checked out which dates you can go to? Maybe check out some other artists going on tour here. Let us know in the comments or on Twitter @TheHoneyPop!
To Learn More About The Struts:
FACEBOOK | INSTAGRAM | TWITTER | WEBSITE | YOUTUBE
Featured image source: The Struts Facebook