Pentagon just had their comeback, with their first full album and we couldn't help but fall for them! If you're looking for a reason to stan them, then you're in the right place, let's have a look at why you should!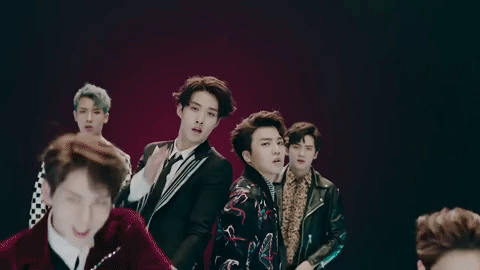 Their Chaotic Personalities
Universe, their wonderful fanbase, affectionately call Pentagon a chaotic mess. All of the members have great personalities and aren't afraid to have fun. You're in for a great time, even during their performances and interviews, they can't sit still and we love that about them. Check out the video below…it might be best to keep the volume down though.
Incredible Performers! Amazing dancers
We can't take our eyes off them when they perform! They are all highly skilled dancers and their performances are captivating. Even though they do have roles within the group, they all hold their own with the choreography and channel the emotions and feelings of each song. One of our favourites is Spring Snow which they made look effortless and fun.
Feel free to check out more videos on their channel! Another favourite is Runaway and they don't miss a beat, capturing the emotions and meaning of the track. Even with their different heights, the choreography is scaled perfectly and it's an impactful performance.
Vocals! Vocals! Vocals!
Though Pentagon have different units; ballad unit, hiphop unit, vocal line and rapline to name a few, every member can sing and they're all talented in this area.
The group are definitely OST kings, being featured on the Original Soundtracks for several Korean Dramas.
Check out this lovely track by one Pentagon's rappers, Wooseok, in a duet album with Wanna One's Quanlin.
This was a song which Kino helped Wooseok to produce and write for the album, which leads us on to the next reason to stan them!
Multi-Faceted: Songwriters, Producers, Choreographers…
Pentagon are all multi-talented, songwriters, producers and choreographers. Kino produces under the stage name Knnovation and posts some of his tracks on Soundcloud and he also choreographs for the group. Hui produced several tracks including Wanna One's 'Energetic' and VAV's '119'.
The group's hiphop unit hold the most songwriting and producer credits of the Pentagon discography, rappers, Wooseok, Yuto (,and previous E Dawn) and vocalists Hui and Kino.
Also a quick look at E'Dawn's track, composed and written by him as a soloist under the new stagename DAWN with the P Nation label.
Diverse concepts and creative direction
Pentagon are a dynamic group, working well with several different concepts and art styles. They have a great range and their videos are always visually and artistically interesting.
They do just as well with fun and light-hearted concepts as they do with darker ones, flowing effortlessly between them.
Have you chosen a bias yet? What's your favourite song so far? Drop us a comment below or tweet us @TheHoneyPOP!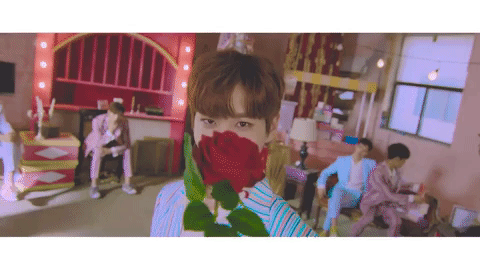 Want to know more about Hui, Jinho, Hongseok, Shinwon, Yanan, Yeo One, Yuto, Kino, and Wooseok? Tune in for more Pentagon content!
Keep Up with K-Pop here.
To Learn More About Pentagon:
FACEBOOK | INSTAGRAM | TWITTER | YOUTUBE
Featured Image source: Cube Entertainment