We're constantly listening to our fave artists, so why not introduce you to the reasons why you should check them out, too? Alec Benjamin is a pop indie artist, and he's one of the most talented artists we know. He writes honestly and we find ourselves relating to him, he somehow puts our thoughts and feelings into lyrics and music. This may seem like we're just telling you the reasons we love him, and that's because it's exactly what we're doing. Here are 5 reasons why you should be like us and stan Alec Benjamin!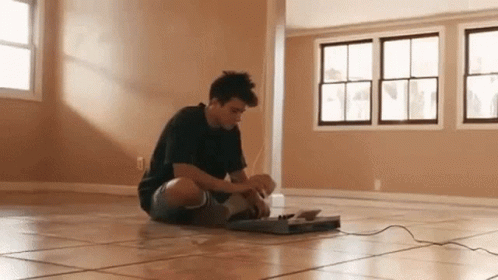 Storytelling & Descriptive Lyrics Of Personal Experiences That Fans Relate To
Probably the easiest thing to see about Alec Benjamin once you first listen to his music is that he writes exactly what you think or feel. He puts those thoughts and feelings into lyrics and music even if you think no one could describe how you feel. In his new song 'Oh My God,' he sings "oh my God, I can't remember who I was just last December, what have I done, how did I get here?" And that's just the chorus, if we're being honest, you need to check out the whole song to see the extent of his songwriting powers.
If you listen to any of his songs, you'll hear what we're talking about. In one of his most popular songs, 'Let Me Down Slowly,' he sings "don't cut me down, throw me out, leave me here to waste/I once was a man with dignity and grace/Now I'm slipping through the cracks of your cold embrace." His lyrics are exactly the things we feel, he has the ability to put it into words, and that's magical.
He's Got An Album Due Out In May, "These Two Windows"
It's a good time to start stanning a new artist as they're releasing new music! Alec Benjamin's studio album These Two Windows will be out May 29, so we don't have too long to wait, but just enough time to happily anticipate it. The last song he released before the album is called 'The Book Of You & I,' an incredibly personal song about a past relationship. We can expect nothing short of a personal album building a deep connection with his fans, and you'd better start stanning soon so you can join in all the emotions of a new album.
We've heard a few songs off the album, so it'll be amazing when we get even more new music when the album is out. You can pre-order or pre-save the album now!
His Collabs With Other Artists
Not only has he written such personal and iconic lyrics for himself, but he's also writing for and with other artists. Back in 2016, he contributed to Jon Bellion's album The Human Condition. Alec wrote and sang on the song 'New York Soul (Part II).' He's amazing on his own, but you need to check him out when he collabs. His song 'Let Me Down Slowly' has a version of just him and a version with our gal Alessia Cara.
And while we have those awesome collabs we can listen to, he's got new ones on the way! He's said in an interview that he has plans to collab with Khalid and BTS' Jimin! As you can guess, we're so stoked and we don't know what to do with ourselves as we wait to hear them!
He's Currently On Tour With America's Sweetheart, Lewis Capaldi
We're sure you've heard of Lewis Capaldi, our Scottish fave who happens to be America's Sweetheart. Alec Benjamin has been on tour with him for a bit, and while Alec's reign of the tour is about to end, you can also see him within the next few months as he tours with Harry Hudson! And he'll be on tour until July, so you'll get a while to listen to his music and start stanning so you can get excited at the thought of seeing him live!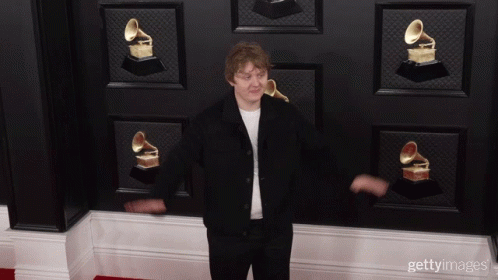 Other Artists Stan Him
We might not be able to convince you to stan a new artist as well as one of your faves could. You're already aware that Lewis Capaldi loves the guy and even brought him on tour, but did you know that Alec didn't just want to collab with BTS' Jimin for no reason? Jimin had put together a playlist of about 12 songs, and about half of them were Alec Benjamin's songs! Jimin even went to see Alec in concert in Korea, and now they've got some kind of collab in the works!
So, will you be joining us in stanning Alec Benjamin? Or maybe you already stan and reading this article reminded you of all the reasons you love Alec? Let us know if you'll start to stan, what your fave Alec song is, or any other reasons to stan Alec by dropping us a comment or by tweeting us @TheHoneyPOP!
To Learn More About Alec Benjamin:
FACEBOOK | INSTAGRAM | TWITTER | WEBSITE | YOUTUBE
Featured image source: Alec Benjamin's profile photo across social media's