Trevor Daniel was a lyrical genius in a 'Past Life,' if you ask us. His latest song 'Past Life' is so good, and it relates to us on deep levels. Just by hearing the beginning lyrics, we already knew we'd fall in love with the song, and we did. The song is one we can relate to on amazing levels, as well as one we can vibe and dance to. We weren't expecting such an incredible song, but we should've because we know Trevor Daniel never disappoints!
It begins with an acoustic guitar, already putting us in our feels. Then, he starts into the lyrics that hit us right in the heart, "I'm trying to be honest with my happiness, don't know why I'm bad at this, and I don't wanna settle in my sadness, I know it's a habit of mine." We can all relate to that, maybe more than we'd like to, and that's the magic of the song. It makes you feel, and music is all about that.
You can listen to 'Past Life' here!
His Album Nicotine Is Out March 27. Plus, He's On Tour
We are not ready for Trevor Daniel's new album Nicotine, yet we are so ready at the same time. Our excitement is quickly building because if 'Past Life' is this good, imagine how good the rest of the album will be! Plus, we've previously gotten other amazing tracks from the album, like 'Falling.' We have less than two weeks to wait, so we'll be here anticipating it for the next few days. In the meantime, we'll show you his upcoming tour dates that you can check out in case you'd like to see him live and watch him perform 'Past Life' live!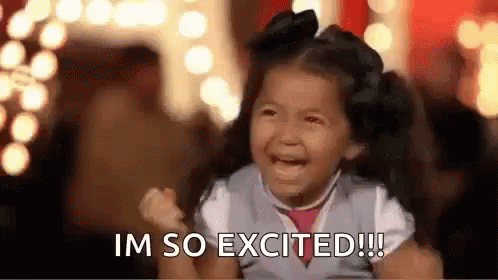 Upcoming Trevor Daniel Performances:
Mar 28 – Mexico City, MX – Hellow Fest
Apr 1 – London, UK – Courtyard Theatre
Apr 2 – Stuttgart, DE – Freund & Kupferstecher
Apr 3 – Paris, FR – Silencio
Apr 6 – Amsterdam, NL – Bitterzoet
Apr 7 – Berlin, DE – Burg Schnabel
Apr 8 – Munich, DE – Ampere
May 31 – Vancouver, BC – Fortune
Jun 2 – Seattle, WA – Chop Suey
Jun 3 – Portland, OR – Holocene
Jun 6 – Santa Ana, CA – Constellation Room
Jun 9 – Phoenix, AZ – Crescent Ballroom
Jun 11 – Los Angeles, CA – El Rey Theatre
Jun 21 – Dover, DE – Firefly Festival
Jun 23 – Pittsburgh, PA – Rex Theater
Jun 24 – Cleveland, OH – Grog Shop
Jun 26 – Lawrence, KS – The Bottleneck
Jun 28 – Dallas, TX – Club Dada
Jun 30 – Austin, TX – Empire Control Room
Jul 2 – Houston, TX – Warehouse Live Studio
Jul 19 – Louisville, KY – Forecastle Festival
Aug 8 – Helsinki, FI – Weekend Festival
Aug 28 – Reading, UK – Reading Festival
Aug 29 – Leeds, UK – Leeds Festival
So tell us, are you loving 'Past Life' by Trevor Daniel and relating to it as much as we are? Are you going to see him on tour, or are you thinking about seeing him? Let us know by dropping us a comment or by heading over to our Twitter @TheHoneyPOP!
To Learn More About Trevor Daniel:
FACEBOOK |INSTAGRAM | TWITTER |WEBSITE | YOUTUBE
Featured image source: Trevor Daniel by Cian Moore