Welcome to our Positivity Place, where we'll be keeping you updated on all things that could make your day a little brighter. This might become your new favorite place, as it's becoming ours. Made to put a smile on your face and a warm feeling in your heart here's some news to make your day better!
Elijah Daniel Helping Homeless In LA
Elijah Daniel just keeps giving us more and more reasons to love him these past few days. He asked what he could do to help out people in need during this crazy time. He found there was nothing set up to help the homeless in LA, so he announced that he was teaming up with a brand new app called Forcer to donate thousands of bars of soap and to pass out water to homeless in LA. He finished that tweet with a phrase that might just become our new favorite sentence, "Let's help who they won't."
On March 17, he came to announce that he's doing even more! With his #CULTforGOOD project, he set up a plan for "Our first CULT Relief Trucks to distribute nearly 100,000 care packages including bars of soap, water, food, menstrual hygiene products, toothbrushes and toothpaste, and a growing list of other necessities to the Los Angeles Homeless Population to help in the fight against COVID-19 aka the Coronavirus." We need more people with a platform to do things like Elijah is doing, because it's people like him that can make a huge difference in the world. He's inspiring us and we hope he'll inspire you!
He also updated us all and said they've got over 200,000+ supplies now, and as of right now that they're planning on running their trucks every weekend for the next month, and he believes it'll only extend! Elijah is out here doing the best he can for the world, so thank you, Elijah, for being there for us all and for truly belonging in our Positivity Place. If you'd like to help out with donating, you can easily do so on the CULTforGOOD website! And you can spread the news on Twitter by tweeting the hashtag #ProtectEveryone!
Recording Academy And MusiCares Establish Relief Fund In Response To Music Industry Event Cancellations
With so much going on in the world right now, one of the biggest impacted industries is the music industry. Many tours and promotions have been canceled or postponed amid all the concerns, and music is what brings us together at times like this, but right now, there are some limitations on that. To help out, the artists being affected who live off the money they make through touring and gigs that are now being canceled, Recording Academy and MusiCares, donated a total of $2 Million to support those in the music community who need it right now.
The Chair and Interim CEO of the Recording Academy, Harvey Mason Jr., told everyone about how they want to stand with the music industry at a time like this:
Event cancellations are at unprecedented levels and the situation therefore requires an unprecedented response. Many people in the industry are now in crisis, not knowing what the future holds or having to deal with dire commercial realities. We are asking the entire industry to stand with us to support the musicians, artists and professionals who are the bedrock and the future of our music community. It's in times like these that many of us turn to music. Music can help us cope, and has the power to bring us together during a time when many of us might feel isolated. We encourage people everywhere to embrace the music industry which needs our help in these uncertain times.

Chair and Interim CEO of the Recording Academy, Harvey Mason Jr.
Also, in a statement from Steve Boom, the MusiCares Chair, he spoke of how some people in the music industry are struggling right now:
The music industry is built on the work of musicians, artists, and music professionals. It is in times like these, that the industry needs to come together to support those who are struggling, particularly those who rely on touring incomes to survive. We know this fund will need to be significant. We will not be able to do it alone, and that's why we are asking the entire music community including labels, streaming services, and anyone who is able to join us in this important effort. We're all in when the good times roll, and it's important that we're all in when times are tough, too.

MusiCares Chair, Steve Boom
At this time, it's important to remember that while we're all having a bit of a struggle, the music industry counts on touring and gigs to survive, and so it's amazing to see these organizations taking action and making sure those artists can take care of themselves!
Disney Parks Virtual Rides
Because of the health concerns around the world right now, Disney World and Disney Land are closed, so during this hard time, we can't go to the happiest place on Earth. But, Disney always has the best ideas and gave us something in the meantime, with a quick look on YouTube, you can be momentarily transported to Orlando for a virtual experience! They've got ride-through videos, and one dad even got creative and put his daughter in a laundry basket as a rollercoaster seat! You could think of something just as creative during all this free time at home.
Some of the virtual rides include Frozen Ever After, Space Mountain, The Little Mermaid: Ariel's Undersea Adventure, Slinky Dog Dash, Mickey & Minnie's Runaway Railway, It's A Small World, Pirates of the Caribbean, Peter Pan's Flight, The Seas with Nemo & Friends, and Buzz Lightyear's Space Ranger Spin. There are so many virtual rides and it'll be easy to keep us entertained for a while as we take them, and it'll keep little kids entertained for a while, too!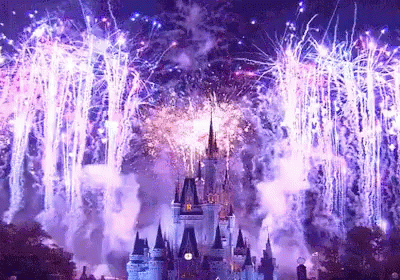 That's it for this article, but of course, life is full of so much positivity and we just need to open our eyes to it, and we hope this article opened your eyes a bit! Let us know if you enjoy our Positivity Place and if it put a smile on your face by dropping us a comment below, or by tweeting us @TheHoneyPOP!
And you can check out some of our other articles here for all your pop culture needs!
Featured image source: Bless O