Just announced this week! BTS will be keeping ARMY entertained as part of a Late Late Show Home Concert line up and with a Japanese track for a live-action adaptation of a manga series! This comes after the timely launch of the "Learn Korean with BTS" programme on their Weverse platform!
Check out a couple things BTS have in store for ARMY during this isolation/lockdown period!
#HomeFest!
BTS will be performing on the HomeFest show from their home in South Korea along with an A-List line up!
'STAY GOLD' Japanese Theme Song
The song will also be featured on the next Japanese album from BTS, set to release this summer! We can't wait!
Learn! KOREAN with BTS
Though the release of the language programme was originally scheduled for March, it couldn't have come at a better time to boost our spirits up! ARMY are so excited to connect with each other and BTS during this period of isolation!
Run!BTS
The variety show series has new episodes released every Tuesday on VLive and Weverse! There are also almost 100 episodes (approx. 30 mins in length) available to stream for FREE! If you're looking for something fun to watch, and full of laughs, look no further!
BT21 Universe
Keep your eyes peeled! BT21 Universe will return with a THIRD season!
Here's some more BTS content to check out if you're looking for isolation entertainment:
Bangtan Bombs + Episodes
Bon Voyage Season 1, 2, 3, 4
Memories 2014 – 2018
Burn The Stage Movie + DocuSeries
Bring The Soul Movie + DocuSeries
Summer Package 2015 – 2019
Winter Package 2019
and so much more….!!!!
Our Anpanmen to the rescue!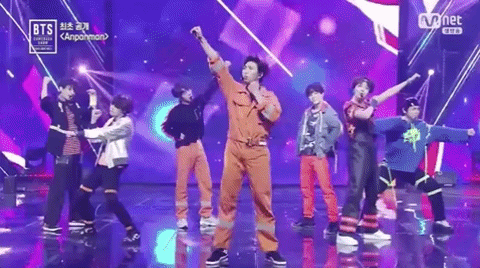 Are you excited for the #HOMEFEST performance!? Which BTS content are you excited to watch during this period? Let us know down in the comments below or by tweeting us @TheHoneyPOP!
Keep up BTS content here!

If you're interested in K-Pop, check this out!
To Learn More About BTS:
FACEBOOK | INSTAGRAM | TWITTER | WEBSITE | YOUTUBE | VLIVE

Featured Image Source: Bless O.