Welcome to our Positivity Place, where we'll be keeping you updated on all things that could make your day a little brighter. This might become your new favorite place, as it's becoming ours. Made to put a smile on your face and a warm feeling in your heart here's some news to make your day better!
Penguins At Shedd Aquarium Roam Free There Now It's Closed
At this time in life, because of the health concerns with CODIV-19, lots of places have been closing. For Shedd Aquarium, that means that they're allowing the penguins to freely roam the aquarium since it can't be open to the public! Whether the penguins have a guided tour or they're just stunned at all the things there, they're having a good time.
Shedd Aquarium's Twitter has been sharing videos of some of the penguins! Check out the adorable videos below.
They are so cute, and our day is already better, as we're smiling as we write this thinking about those penguins.
Chrome Extension Netflix Party
Right now, it's crucial to stay home and stay safe, and for a lot of people, that means watching Netflix. But, although we're social distancing, it can get lonely. Recently someone on Twitter reminded us of the Chrome extension Netflix Party, where you can watch Netflix remotely with friends! So you can stay in and still watch your fave shows with your friends online!
You can get the Chrome extension here and enjoy your social distancing while bingeing with friends online!
Online Book Clubs
Reading is something very beneficial to you, and it gives you a source of entertainment in times where you have to stay at home. Of course, some of us love book clubs, but at the moment, we need to practice staying away from others. Then comes online book clubs to save the day! There's Rare Birds Book Club, where you can pick between two books, and they'll send it to you, and you can discuss it with a group online!
Visit the Rare Birds website here!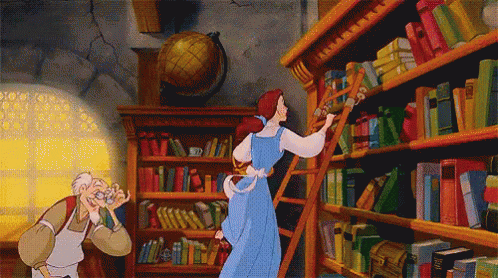 There are some member perks, too, including prize draws, author events, and more! It gives us a chance to read a new book while we have time at home, and we're so happy to see online book clubs like this one.
That's it for this Positivity Place! There's so much more positivity in this world right now than just what we put in these articles, so go and focus on those things, and we guarantee your day will get better and better. Let us know if you liked this article by dropping us a comment or by tweeting us @TheHoneyPOP!
If you enjoyed this article, then feel free to check out some of our other Positivity articles for all your smiling needs.
Featured image source: Bless O.