You may think all of your favorite Disney+ shows have ended but you might want to scroll through that home page again. For everyone show that ends Disney+ has a new and equally as amazing show premiering. Our latest favorite is the new docuseries Disney Insider.
Disney Insider premiered last week and we were instantly hooked after watching it. The series lets us see behind the curtain of our favorite Disney movies, theme parks, destinations, music, toys, and pretty much anything that has Disney magic associated with it. Each Friday, Disney Insider releases a new 17-minute episode that will follow three different people as they tell us what it's like to bring magic to millions of people around the globe.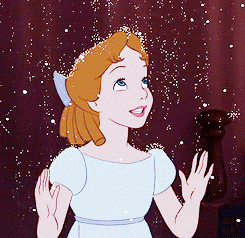 While we loved the first episode of Disney Insider which introduced us to Katy Perry (singer and American Idol judge), Grace VanderWaal (singer and star of Disney+'s Stargirl) and Kori Rae (producer of Pixar's Onward); the second episode is definitely our new favorite.
In episode 2 we meet Ilana Peña the creator of Diary of a Future President aka one of our favorite Disney+ shows. Did you know the show was based off of Peña's real life diary? Well, you will once you watch episode 2! In fact, she tells us exactly how she turned her life into the hit Disney+ show and it's amazing. Maybe we should all start writing in journals if it means we can have a hit show!
The second star of Disney Insider's second episode is Niki Caro the director of the live-action Mulan. Since Mulan's release date has been pushed back we're dying for any content we can get our hands on. Lucky for us, Caro tells us what it was like directing the movie and she introduces us to some of the cast and her producers who are almost all women of color.
Finally, we step behind the magic and meet Burney Mattinson and Andreas Deja, two Disney Legendary animators who let us take a peek inside the Walt Disney Animation Vault. Talk about a dream come true!
Disney Insider is the real deal and you should stop what you're doing and log into Disney+ right now. But in case you can't at least check out the trailer for this week's episode:
So, what do you think? Is Disney Insider going to be your new favorite show? Who do you think they should feature? Let us know by commenting below or tweeting us @TheHoneyPOP!
And don't forget to check out everything coming to Disney+ in April!
To learn more about Disney+:
FACEBOOK | INSTAGRAM | TWITTER | WEBSITE
Featured Image Source: Courtesy of Disney+