Who's present? Not KANSAS. We've got an absence of presence. They've just announced their new album Absence Of Presence, that is. It'll be out June 26, which gives us time to be sure we'll be present for its release. Their last album was out in 2016, The Prelude Implicit, and it debuted at #14 on the Billboard 200. Absence Of Presence is sure to debut high as they've just gained more fans in these last few years. It'll feature nine new tracks written by the band, produced by Zak Rizvi!
We could keep talking about how excited we are for this album, or we could tell you what guitarist/writer/producer Zak Rizvi thinks about it! "We are really proud of the album 'The Absence of Presence, making a new KANSAS album sets a very high musical standard that is expected from our fans. From rockers, to progressive epics, to ballads, there is something on this recording for everybody."
And if that doesn't get you excited to listen to the album, then maybe guitarist Richard Williams will get you as excited as he is! "It's been a while since the band has been able to perform in Europe, where we have some very passionate fans, we are excited to take the Point of Know Return Anniversary Tour across Europe. Not only will they hear us perform that album in its entirety, along with other hits and deep cuts, but they will be the first fans to hear some of the songs from 'The Absence of Presence' performed live."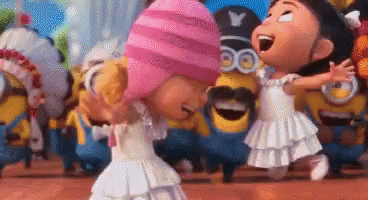 Album Track List & Teaser
KANSAS' album The Absence Of Presence will be out June 26, until then, check out the track list and teaser below!
1.) The Absence of Presence
2.) Throwing Mountains
3.) Jets Overhead
4.) Propulsion 1
5.) Memories Down the Line
6.) Circus of Illusion
7.) Animals on the Roof
8.) Never
9.) The Song the River Sang
KANSAS Will Also Be Going Out On Tour!
The album will be available to pre-order this spring, and in the meantime, we have good news. KANSAS has also announced the dates for their European 'Point Of Know Return' Anniversary tour! It'll be 13 dates in October and November, plus some North American dates this spring. Tickets for the European tour go on sale this week, and you can get your tickets here and check out the European dates below! If you'll be going to a North American show, then check out the dates on their website as you get tickets, as they'll also be there for their Juke Box Heros 2020 Tour!
Point of Know Return Anniversary European Tour Dates
October 18 – London, England – Palladium
October 20 – Frankfurt, Germany – Jahrhunderthalle
October 21 – Hamburg, Germany – Docks
October 23 – Tampere, Finland – Tamperetalo
October 24 – Helsinki, Finland – Culture House
October 26 – Stockholm, Sweden – Cirkus
October 27 – Oslo, Norway – Sentrum Scene
October 29 – Berlin, Germany – Tempodrom
October 31 – Brussels, Belgium – Cirque Royale
November 3 – Munich, Germany – Circus Krone
November 5 – Heilbronn, Germany – Harmonie
November 9 – Bochum, Germany – RuhrCongress
November 10 – Amsterdam, Holland – Carre Theatre
Let us know if you plan on pre-ordering the album or seeing them on tour by dropping us a comment or by heading over to our Twitter @TheHoneyPOP!
To Learn More About KANSAS:
FACEBOOK | INSTAGRAM | TWITTER | WEBSITE | YOUTUBE
If you're interested in seeing other artists on tour, click here for all the news of your faves and their tours!
Featured image source: John Lamparski/Getty Images