Welcome to our Positivity Place, where we'll be keeping you updated on all things that could make your day a little brighter. This might become your new favorite place, as it's becoming ours! We created this to put a smile on your face, and a warm feeling in your heart so here's some news to make your day better!
Metallica's All Within My Hands Foundation Covid-19 Response
With the current situation of the world, foundations have become really important and really helpful with donating and raising money for what's needed. Metallica's All Within My Hands Foundation is doing just that! If you haven't heard of it, you should check it out. They're giving four grants totaling $350,000 to multiple organizations dedicated to assisting those who need some help during this worldwide pandemic.
Feeding America has been working with its food banks and helping the needs of communities, but with all of the current needs, it's hard to have enough volunteers and money to help everyone out. So All Within My Hands stepped up and granted them $100,000! That's incredible on its own, but if you'd like to check out more about Feeding America and see any ways you can help, check it out here!
While we're all needing to stay at home and social distance, that's not really an option for our health care workers that have been working hard to keep us healthy. Direct Relief has been providing 40 tons of personal protective equipment (PPE) to healthcare workers. As they continue to help and grow, All Within My Hands granted them $100,000! If you'd like to read more about the fund or find out if you can help in any way, check it out here!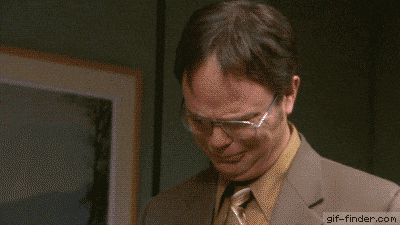 Metallica knows that their shows wouldn't be possible without the crew and team that surrounds them. Live Nation has a Crew Nation initiative, to help take care of all the wonderful crew members that make artists' dreams come to life, especially right now as they're out of jobs due to COVID-19. All Within My Hands granted them $100,000 and gladly thanked them for always helping make their live shows incredible! You can read more about Crew Nation here.
And as if that wasn't enough, they also donated to The USBG National Charity Foundation, which helps the hospitality industry full of restaurants, hotels, bars, coffee shops, and other food workers. All those workers have either had to close or shift in some way and as that's a struggle, All Within My Hands pledged $50,000 to the Bartender Emergency Assistance Program! Read more about it here!
Along with donating all of that money to worthy causes, they've also been a bit of a comfort to people who miss concerts and live music. They've been doing a Metallica Mondays, a streaming series every Monday at 5:00 pm PST! It's a full concert broadcast across Facebook Live and YouTube, and fans have been sending in donations to All Within My Hands as they perform and they already raised $15,000, plus as it goes on, they'll continue to raise even more! If you'd like to read more about it, check it out here!
With these huge grants from AWMH, we felt it deserved a full article dedicated to it instead of the usual three topics of each Positivity Place. Metallica helps the world with their music and with this nonprofit, and we thank them for it. It's really making a big difference in the world!
We might have only covered one topic in this article, but know that there is so much more positivity and reasons to have hope out there! Let us know if you're going to check out any of the foundations above or if you liked this article by dropping us a comment or by tweeting us @TheHoneyPOP!
And if you liked this Positivity Place, you can check out some of our other articles here for all of your pop culture cravings.
To Learn More About Metallica:
FACEBOOK | INSTAGRAM | TWITTER | WEBSITE | YOUTUBE
Featured image source: Bless O.