Welcome to our Positivity Place, where we'll be keeping you updated on all things that could make your day a little brighter. This might become your new favorite place, as it has becoming ours! We created this to put a smile on your face and a warm feeling in your heart, so here's some news to make your day better!
Fall Out Boy Donated $100,000 To The Chicago Community COVID-19 Response Fund
Artists have been stepping up and donating lately, and we love to see it. Fall Out Boy recently announced that they're donating $100,000 from the Fall Out Boy Fund to the Chicago Community COVID-19 Response Fund. And you know what makes this more unique and heartwarming? Fall Out Boy grew up in Chicago; the city is essential to them, so they're helping out as much as they can.
The Fall Out Boy Fund started in 2017. It was created as their way to give back to their hometown. They've previously donated to multiple schools and foundations, plus on their MANIA tour, they donated to different charities at each stop! Their giving nature is no different when it comes to this pandemic. They've stepped up to donate a considerable sum of money, and we love that.
Chicago is the city that we grew up in. It's important to us that we give back and support the community and local heroes who are on the front lines any way we can. No act of kindness is too small right now. Check-in with the people you love. Support the businesses you love if you can. Stay vigilant and hopeful. Everyone is affected by this, and we win by coming together and thinking of the world as bigger of ourselves.

Pete Wentz
The money will help out with food for students who usually get their meals through Chicago Public Schools, food banks, and direct monetary support for those who have lost their jobs/income due to COVID-19. It's an incredible donation, and it'll help tremendously! It rightfully belongs in a Positivity Place as it feels like a good burst of positivity at this time. If you want to learn more about the Chicago Community COVID-19 Response Fund, then check it out here!
Victoria Beckham Speaks To NHS Staff In A Humbling Video
"The support is amazing," were the words of one NHS staff member during a FaceTime call with Victoria Beckham. Victoria posted her FaceTime call to Instagram to show how the NHS staff have been doing during this pandemic, and it's so humbling! Victoria asked them if they felt the support and the clapping they've been getting from all over the world, and the staff have been feeling the support and needing it.
It's very humbling to see what the staff has been doing and how hard this situation is for them, working five long days a week and being far from family. But they do this for us! They do this so the majority of populations can be safe and healthy, they're so strong and full of positivity. They want us to be healthy and safe, so they work hard. It's been incredible to see the videos of people clapping for the hospital workers, but seeing how they've been doing and working is truly inspiring and humbling.
Okay, all together now, can we say thank you to the NHS staff? Okay. THANK YOU NHS STAFF FOR ALL YOUR HARD WORK KEEPING US ALL HEALTHY!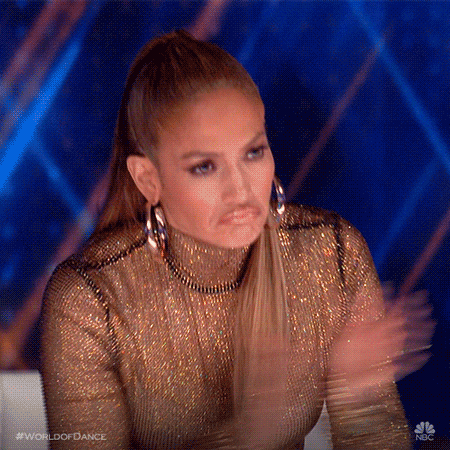 Some Series To Binge Watch!
We've covered the pressing topics, but hey, we all need a break just to sit back and watch some series. Get Set Binge TV tweeted out some shows to watch, whether you want to feel like "it's the end of the world!" or "less panic, more chill." We're more on the side of chill, but either way, they've gotchu.
COVID-19 forcing you into #QuarantineandChill? Feeling like it's the end of the world?
Whether you want to immerse yourself in panic mode or need a distraction, check out our BingeTV movie and series recommendations.
Quote tweet or comment below with any you think we've missed! pic.twitter.com/TLn5dwJVqH

— Get Set Binge TV (@GetSetBingeTV) March 18, 2020
Some incredible binge-worthy series on that list, including This Is Us and The Umbrella Academy. It's full of so many series to watch that you won't even have a moment to be bored during this quarantine and chill!
That's all we have for this article, but hey, here's a secret not many people know: life is full of positivity if you actually try to see it. It's a surprising secret, we know, but it's the truth! Let us know if you liked this article by dropping us a comment or by tweeting us @TheHoneyPOP!
Hey, maybe some of that positivity in your life can be found in some more of our articles? Whether it's another Positivity Place or some of the latest pop culture news, you can find it all here!
Featured image source: Bless O.