It was announced earlier today that legendary voice actor had tragically passed away on Sunday night. Fujiwara passed away at age 55 due to complications from cancer on April 12th. Oricon reported the news, stating that a private funeral was held for him and his family.
The popular Japanese voice actor has shaped the way for others in the industry that hope to one day follow in his footsteps. After voicing many significant characters, he was best known for his involvement in multiple several well known series and games including Kingdom Hearts, Final Fantasy XV, Final Fantasy VII Remake, Crayon Shin-chan, and Fullmetal Alchemist.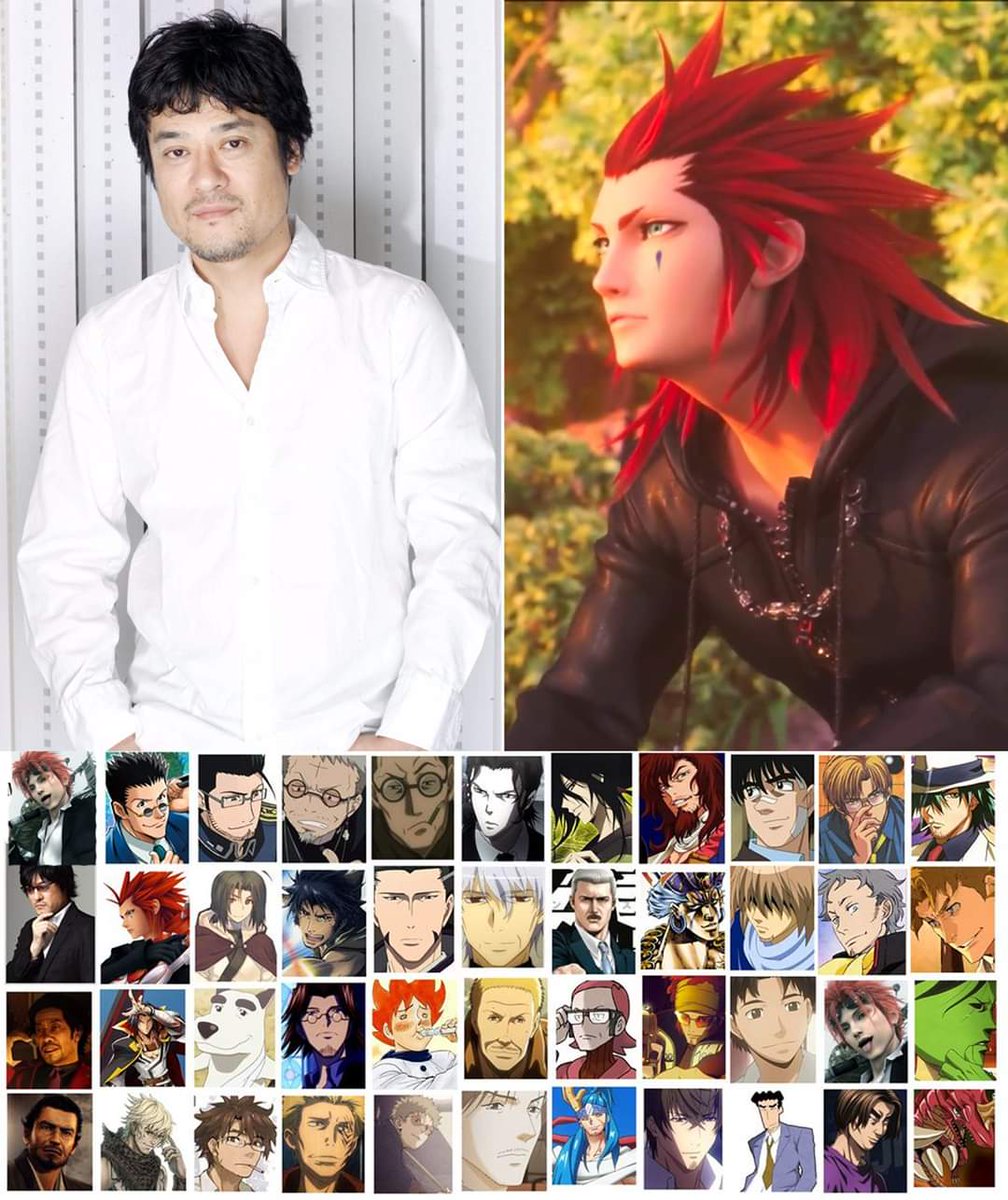 He was most popular in Square Enix projects, where he would play many important roles. Fujiwara voiced Axel in the Kingdom Hearts series, Reno in the Final Fantasy VII Complilation and Final Fantasy VII Remake, Ardyn Izunia in Final Fantasy XV. As well as Ifrit in World of Final Fantasy, Garland in Mobius Final Fantasy, Ciggma Khint in Bravely Default, and Izana Kunagiri in Final Fantasy Type-0. Aside from Square Enix, he would also voice Tony Stark in the Japanese adaptation of the Marvel Cinematic Universe, as well as Leorio in 2011's HUNTER X HUNTER anime.
From August 2016 until June 2017, he had taken a break from voice acting to undergo medical treatment.
Yoko Shimomura wrote a message to Keiji Fujiwara on Twitter: "Thank you, Keiji Fujiwara, for being the voice of Kingdom Heart's Axel & FFXV's Ardyn. For delivering Axel's passionate lines, moving our hearts, giving me the power to make so many songs… 'See you again, partner.'"
The news of his death follows shortly after the release of the Final Fantasy VII Remake, which makes it all the more bittersweet for fans of the franchise.
One thing's for sure, we've got it memorized. Rest in Peace Keiji Fujiwara.
Featured Photo: Square Enix