We all know it, we check our phones so many times throughout the day, but what comes with that? We often just check our phones for a new notification, being addicted to making sure we know what's going on in the world and in our friendship circles, but, what are the side effects of that?
For some, it's anxiety or loneliness as we live through our screens, and this new spoken word song from Cheap Cuts featuring Pete Wentz showcases exactly that feeling.
Cheap Cuts presents 'Check Your Phone' featuring Pete Wentz, a spoken word song about our relationship with our phones. It's especially relevant right now, as we all stay home and are on our phones more often, checking in on the outside world we can't go to and see in the moment. The song started as just a commentary on our phone addictions, but soon it turned into a global phenomenon that they made versions in other languages. Pete Wentz heard about the song and adjusted the lyrics like the lyrical genius he is and made it into something we can all relate to on a level we wish we didn't.
Check out what Cheap Cuts and Pete Wentz had to say about the special song!
The more we developed the song, translated it into different languages and then collaborated with Pete, we realized the whole world had got itself in a big anxious hurry without realizing. It's as if we all heard Baz Luhrmann's Sunscreen at the end of the 90s, and decided to ignore every bit of advice in that song. To me, that's what 'check your phone' is about.

Cheap Cuts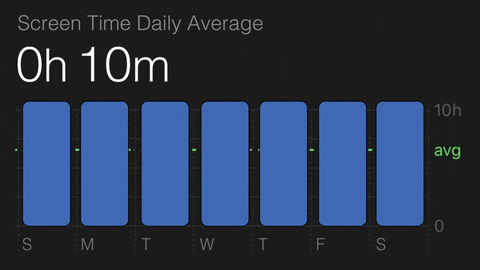 It's funny to have everything in the world in a device at the tip of my fingers and feel like it is swallowing me whole sometimes. Without a doubt, my phone has made touring, staying in touch and finding out random actors who voiced GI Joe characters from the 80s cartoon easier. But my addiction to it is complicated – the last thing I look to at night is its hazy blur, and it is the first text message that jolts me awake in the morning. To me, this song is about the anxiety it gives me, but at the same time, the way I feel a bit lighter when I watch a video on it of raccoons walking around like people or whatever. It is messy and filled with complex, opposing perspectives that seem to contradict each other – just like us 😉

Pete Wentz
Is it just us, or can you relate to almost every word they said? If you can, then we highly recommend checking out the song, as well as maybe spending a little less time checking your phone. But don't forget to listen to this melodic spoken word song, that a comment described perfectly as "anxiety rap."
You can listen to 'Check Your Phone' by Cheap Cuts featuring Pete Wentz here, and watch the video for the song below!
Does this song perfectly mimic your relationship with your phone? Let us know what you think of the song by commenting below or by tweeting us @TheHoneyPOP!
To Learn More About Cheap Cuts:
FACEBOOK | INSTAGRAM | TWITTER | WEBSITE | YOUTUBE
To Learn More About Pete Wentz:
FACEBOOK | INSTAGRAM | TWITTER | WEBSITE | YOUTUBE
Featured image source: Cover Art For 'Check Your Phone'