April 22nd is known globally as Earth Day, so Happy Earth Day from all of us here at The Honey POP. Unfortunately, times are a bit tough right now, and its a bit difficult to enjoy all the wonders that nature has to offer us. Luckily, your Earth Day plans don't have to be canceled thanks to Disney+.
Yep that's right, Disney+ is going to help you move your Earth Day plans inside with this amazing nature and earth-centric line up they have planned!
From National Geographic shows to Disneynature documentaries, and movies where nature and animals are an important element, Disney+, has got us covered.
If you're a National Park fan and are seriously missing the great outdoors, we suggest you check out on of Disney+'s titles that are geared towards the National Parks.
National Park Week:
Into the Grand Canyon
Wild Yellowstone
Earth Live

America's National Parks:

Episode 1 'Olympic'
Episode 2 'Yosemite'
Episode 3 'Everglades'
Episode 4 'Gates of the Arctic'
Episode 5 'Yellowstone'
Episode 6 'Saguaro'
Episode 7 'Grand Canyon'
Episode 8 'Great Smokey Mountains'
If National Parks aren't your thing, but you love nature as a whole, then you'll want to check out this impressive line up:
The World of National Geographic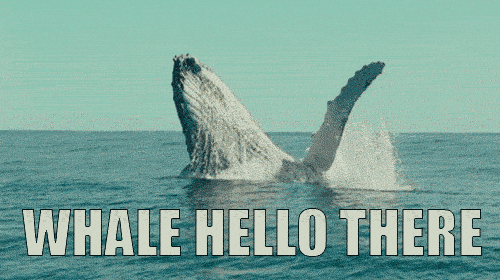 Before the Flood
Drain the Oceans
Giants of the Deep Blue
Great Migrations
Hostile Planet
Into the Okavango
JANE
Jane Goodall: The Hope (Streaming April 22)
Kingdom of the Blue Whale
Kingdom of the White Wolf
Man Among Cheetahs
One Strange Rock
Paradise Islands
Paris to Pittsburgh
Planet of the Birds
Sea of Hope: America's Underwater Treasures
Secrets of the King Cobra
Sharks of Lost Island
The Flood
Tree Climbing Lions
Winged Seduction: Birds of Paradise
In the mood to learn more about your favorite wild animals? From monkeys and lions to dolphins and elephants, The Wild Adventures of Disneynature offerings available on Disney+ has something for everyone!
The Wild Adventures of Disneynature
African Cats
Bears
Born in China
Chimpanzee
Diving with Dolphins
Dolphin Reef
Elephant
Ghosts of the Mountains
In the Footsteps of Elephant
Monkey Kingdom
Oceans
Penguins
Penguins: Life on the Edge
The Crimson Wing: Mystery of the Flamingos
Wings of Life
You can never go wrong celebrating Earth with a little help from Disney's famed storytelling abilities. If you're looking for more traditional Disney films to watch but still celebrate, then this is the line up for you.
Disney Animal Adventure
101 Dalmatians
A Bug's Life
Chip 'N Dale Rescue Rangers
Dumbo
Lady and the Tramp
Lion King
Oliver and Company
The Aristocats
The Fox and the Hound
The Little Mermaid
The Rescuers
The Tigger Movie
The Wild
Timon and Pumbaa
Winnie the Pooh
Zootopia
Did you know that The Walt Disney Company thinks the Earth is so important they regularly take part in conservation efforts? They even have their very own conservation fund where they donate proceeds from their Disneynature titles and other films box offices too.
Conservation is so important for Disney that they've even created a Disney+ line up that showcases all the ways they give back and encourage other to give back. We highly recommend you check out at least one of these amazing titles:
Conservation Favorites
Aliens of the Deep
Avatar
Bambi
Brother Bear
Fantasia
Finding Dory
Finding Nemo
Flowers and Trees
Grand Canyonscape
Journey to the Center of the Earth
Marvel's Hero Project
Pete's Dragon (2016)
Pixar IRL Episode 6 "UP: Russell Earns a Badge"
Pocahontas
Sacred Planet
The Good Dinosaur
The Jungle Book
The Living Desert
The Simpsons S8E21 "The Old Man and the Lisa"
The Suite Life On Deck S1E18 "Splash and Trash"
The Vanishing Prairie
Wall-E
Wizards of Waverly Place S2E19 "Don't Rain on Justin's Parade – Earth"
We don't know about you, but we sure are ready to sit back and learn more about the wonderful planet we call home!
What are you going to watch on Disney+ this Earth Day? How are you celebrating Earth Day while staying safe at home? Let us know in the comments below or by tweeting us @TheHoneyPOP!
And don't forget to check out everything coming to Disney+ in April!
To learn more about Earth Day:
INSTAGRAM | TWITTER | WEBSITE
To learn more about Disney+:
FACEBOOK | INSTAGRAM | TWITTER | WEBSITE
Featured Image Source: Disney Tumblr