Lil Baby has released his new music video for 'No Sucker' for fans to watch! 'No Sucker' featuring Moneybagg Yo, is one of 20 tracks on Lil Baby's 2020 album, My Turn. Want to watch the music video? Check it out now!
The video itself is a fun aesthetic. Hues of blue are in every scene, whether it be the sky, the lighting of walls, or even Lil Baby's tropical shirt. It's giving us a very diamond, icy feeling, which is probably the whole point! Lil Baby and Moneybagg Yo let everyone know with this track that they are on top, and have no plans of coming down.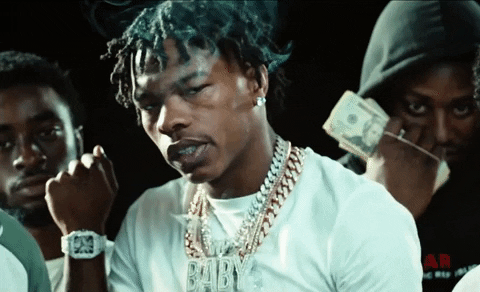 Need More Music From Lil Baby? You Got It!
In addition to 'No Sucker,' Lil Baby has also just released his music video for 'All In!' He is making major moves on the video scene this week, and we are living for it! Make sure you watch the brand new video here. Now that you've seen the video, listen to the song all weekend right here.
We hope Lil Baby keeps putting out hits for us to turn up to during quarantine! What's your favorite Lil Baby music video? Let us know in the comments or online on Facebook or Twitter at @TheHoneyPop!
Learn More About Lil Baby
FACEBOOK | INSTAGRAM|TWITTER | YOUTUBE
Featured Image Source: Kenneth Cappello for udiscovermusic.