2020 started off with a bang for Louis Tomlinson! He released his debut album Walls in January, and since its release, his rise to fame continues to grow.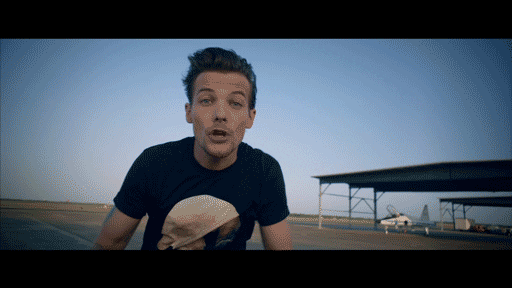 We here at The Honey POP, adore Louis and his music. His fans —The Louies— love him too, and that love won him one of the top spots in our March Madness, where he tied for first place against Monsta X. We have so much love for Monsta X as well, and if you want more content on them, we got the hook-up!
Now, as the year continues, and Louis gears up to begin his next musical endeavor, we've put our heads together and have come up with 8 MUST HAVE Louis Tomlinson collabs (I know we're stoked, too!) So Honey Poppers, it's time to find out which 8 celebs made our list in 3… 2… 1…
Oasis
We would DIE for this collab, but we would also settle for Louis covering 'Wonderwall' on an Instagram Livestream or at a concert in the future (if we ever get to leave our house's again 😩.)
Mali-Koa
Just imagine the power that would come out of this beautiful, power anthem. It'll seem like they are singing real-life poetry into our hearts and blessing our souls with their angelic voices. Can we please get this ball rolling ASAP?!
Coldplay
Just imagine this powerhouse collaboration, it would be unstoppable if we do say so ourselves. At the very least, can we get them to sing together… 'Viva La Vida' or 'Fix You' anyone?
Ellie Goulding
Ellie x Louis- we don't even need to say more. Her powerhouse vocals mixing in with Louis' indulgent voice would make for one hypnotic song, and we need that in our lives like yesterday!
The Temper Trap
Louis dabbling in Rock would probably cause our hearts to explode with even more love for him. Teaming up with someone so iconic could set his new path in music to a rockier sound. We actually might need that to keep living!
Fall Out Boy
A collab like this would be out-of-this-world, and we can't express how much we want this! We'd love to see Louis dabble a bit in a heavier genre of music, not that we don't love the genre he's in, but imagine the endless possibilities if he got into a bit of pop-rock or punk-rock. Yes, please!
Halsey
Ethereal vocals everywhere! If Halsey and Louis teamed up on a collaborative project, the planets would align, and the angels would sing. Who do we contact to make THIS happen?!
Liam Payne, Harry Styles, Niall Horan, and Zayn Malik
Okay, okay, you caught us, but we are craving a One Direction reunion so bad! Our souls need a little bit of a 1D refresh. It doesn't even have to be OT/5. We would happily take an OT/4 reunion or a Livestream concert of ANY One Direction song. Please, Louis, we just need a small grain of that One Direction life.
Okay, Louis stans, we want to hear from you! Which collab on our list do you NEED in your life the most? Who would you love to see Louis collab with? Let us know in the comments below or tweet us @TheHoneyPop! You can also hit us up on Facebook or Instagram!
To learn more about Louis Tomlinson:
FACEBOOK|INSTAGRAM|TWITTER|WEBSITE|YOUTUBE
Did this article hit your sweet spot? If so, allow us to help you indulge in more pop culture content!
Featured Image Source: as posted by Louis Tomlinson via Facebook