Hot dog! Disney+'s brand new docuseries It's A Dog's Life is hosting an exclusive dog watch party on Friday, May 15. We're sure it's going to be a barking good time!
You can join Bill and Jenn Farmer and D23 on Friday, May 15th at 4 pm PT / 7 pm ET by going to D23.com, logging on to Facebook, or checking out the livestream on Youtube! With so many options you have no excuse not to tune in!
Also in attendance will be Yvette Nicole Brown (Lady and the Tramp) and Bret Iwan (voice of Mickey Mouse) along with their own four-legged best friends.
The live stream will feature "paw-some trivia" and the stars will open up about who their favorite Disney dogs are.
Once the watch party is over, you can check out the premiere episode of It's A Dog's Life streaming on Disney+. In case you forgot, It's A Dog's Life follows Disney Legend Bill Farmer, the iconic voice of Goofy and Pluto, as he travels around the country meeting some paw-tastic dogs!
In fact, we've got an exclusive clip of the series to show you:
Is your tail wagging because ours sure is! We can't wait to see more of the paw-some docuseries! Even if it means we have to wait around for Friday to come every week.
You better grab your pups and your computers because Friday is going to the dogs! And don't forget to share pictures of your own "dog watch party" using #AtHomeWithD23. Who knows, maybe your dog will become Insta-famous after all!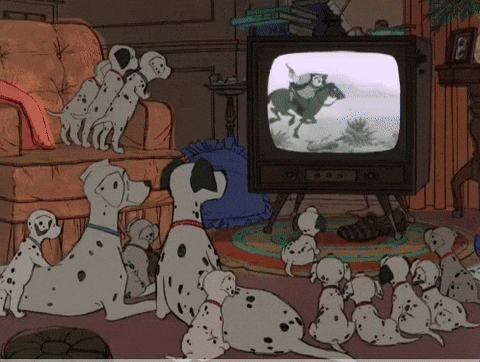 Will you be turning in to the watch party? Are you excited for the first episode of It's A Dog's Life? Let us know in the comments or by tweeting us @TheHoneyPOP!
To learn more about Disney+:
FACEBOOK | INSTAGRAM | TWITTER | WEBSITE
To learn more about D23:
FACEBOOK | INSTAGRAM | TWITTER | WEBSITE
Featured Image Source: Courtesy of Disney+