Welcome to our Sweet Releases, your weekly indulgence of all the latest playlist must-haves, hand-picked, and ready to enjoy! So, load up on the bonbons and sit back with your noise-canceling headphones. These Sweet Releases are coming at you hard and fast, and you don't need any distractions.
These New Albums Are Like The Hot Fudge On Top Of Your Sundae
Slow Coming Day- Quarantine Sessions
Drew Davies- Drew Davies LP
Before Sunday- Anticipation
Satori x Dr Echo- Dub Defender Sessions
Picturesque- Do You Feel O.K?
POP On Point
ROCK It Out
METAL Mania
PUNK With A POP
COUNTRY Corner
ALTERNATIVE Gems
These New Music Videos Will Be The Cherry On Top Of Your Week
EXTRA! EXTRA! READ ALL ABOUT IT
Underoath
Underoath has started a Twitch series! Let us tell you there have only been a couple of episodes, but they are so good! During the series the band will breakdown each of their albums. Discussing the writing and recording process, with episodes streaming every Wednesday. They also have guests on the show, that include fellow people in the business, friends, Twitch streamers who are fans of the band, and people who helped them along the way. You can find the series on their Twitch, so make sure to turn on their notification bell. The series just started earlier this month, so you don't have much catching up to do, get on it!
Sublime With Rome
We're always fans of bands who give back and Sublime With Rome is doing just that. This Memorial Day weekend on May 23rd, the group will be holding a virtual BBQ performance with the full band through this website. The group will be performing their most recent, hit album Blessings, which has garnered them the #2 spot on the Current Alternative Album chart. They will be teaming up with Musicares, with all profits going to MusiCares' COVID-19 Relief Fund.
Leica
Leica who is known for its amazing cameras and camera lenses is partnering up with label company Astralwerks. Both companies hope that the artists in the label can use it to their advantage, to show more of their creative sides. Specifically, ZHU, who you may know from hit song 'Moves Like Ms. Jackson'. He is also known for his incredible way of visually displaying music and he already knows his way around the cameras, so who else would be a better fit?. Be sure to re-watch the Livestream ZHU did on Leica's Instagram on May 23rd if you want to know how he incorporates Leica into his creative process.
Beartooth
We have sadly reached the conclusion of Beartooth's weekly showing of Re-Live at Home series, which happened over on their YouTube channel. The last video is for the song 'Disease,' which is live in London. They had been posting live performances from certain shows on the tour for the past 4 weeks, every Thursday. Though we are sad that it has ended, we really enjoyed it while lasted. Let's hope we can see them in concert again soon!
Kid Cudi
Kid Cudi's new single 'Leader of the Delinquents' is coming with something extra. To celebrate his first release in 4 years, Cudi teamed up with Off-White founder and Louis Vuitton Men's Artistic Director, Virgil Abloh. The two creative minds designed a unique T-Shirt only available on this website. In addition to the T-Shirt, Cudi has released a limited edition pressing of the 'Leader Of The Delinquents' single on 7" vinyl, 12" picture disc, and cassette which features artwork from Abloh. We're pretty stoked over this awesome news!
Nails' Todd Jones
Todd Jones has started a podcast, and we're not sure about you, but we are hyped! The podcast is titled Unsilent Death and will feature the singer and guitarist speaking to musicians, promoters, producers, record label heads, and more. Each episode will take a deep dive into the backgrounds, the creative processes, and the everyday lives of those who appear on his show. The podcast will debut with some all-star guests such as Dylan Walker, Fit For An Autopsy/END guitarist and uber-producer Will Putney, and extreme metal producer Arthur Rizk of Sumerlands. New episodes will be released regularly, and if you want to stay up to date, go follow Todd's Instagram!
GRAMMY Museum
On May 26th, it was Peggy Lee's 100th birthday so to commemorate it. The GRAMMY museum hosted a virtual celebration including a toast, panel discussion, and a virtual exhibit that will cover her career and accomplishments, as well as all the milestones that she created from the 1930s right up to the 2000s. It is an unmissable event, celebrating the life and work of a truly remarkable woman. It is a must-watch and you can catch it right here!
Mike
Henneberger
It's here! The first look at Mike Henneberger's memoir is finally here! It was premiered through New Noise Magazine online. Mike has this to say about the first look, "I feel a little guilty looking back at this memory because I feel like I'm continuing the cycle of tricking kids into romanticizing New York City. And while it doesn't end as romantically as most New York movies, it's definitely super romanticized in my recollection of it. Possibly because it was the first time I felt like the fantasy could be real. And even though it didn't turn out to be that time, I think you can tell in the rest of the stories that, as time moves on, the pictures are painted with less optimism, which is something I am just realizing now. I'd like to say things get brutal enough in this book to dissuade any of my fellow romantics from chasing this fantasy, but I think we all know that they (we) aren't going to listen. As painful as it is, we have to find out for ourselves. But, I suppose the silver lining (here I am, years later and still an optimistic romantic) is that, sure, you get the pain, but you also get the excitement and the adventure of memory like this. I think that's a good thing? But I'm honestly trying to decide whether I know it is, and I can't." We are so stoked about his book, and to check out the excerpt he's revealed, just click here! We can guarantee that you're going to want to get your hands on this book!
Future Forecast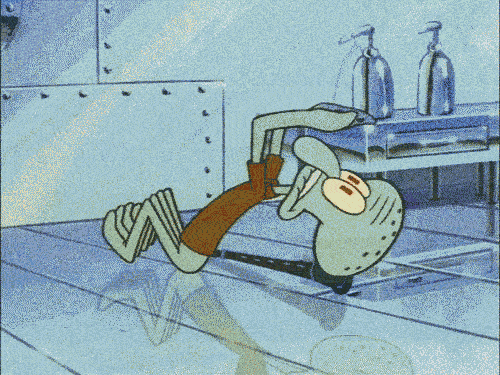 Milena- Higher Hopes (May 25th)
Maddox Jones– New Single 'Headspace' (May 29th)
Jennifer Denali x ClickNPress– New Single 'Sweet Sounds' (May 29th)
The Post Romantics- New Single 'bad friend' (May 29th)
Catbite x Omnigone- Split 7" Vinyl (June 5th)
The Gay Agenda- Penetrating (June 5th)
Gillian- New Single 'Static' (June 12th)
The Highway Women- New Single 'Shake The Dust' (June 22nd)
Second Arrows- Second Arrows debut LP (June 26th)
Disclosure- Energy (August 28th)
Holy Sweet Releases! How's that for a sugar high? With a list like that, can life get any sweeter? We think not. 
So, which of these Sweet Releases are you vibing with the most? Have you found a new fave? Let us know in the comments below or by tweeting us @TheHoneyPOP! You can also hit us up on Facebook and Instagram!
Think you have what it takes to write about your faves in our Sweet Releases column? Why don't you join us?
Need to indulge in even more Sweet Releases? Just call us the Candy Man.
Featured Image Source: Bilge Zeynep
Sweet Releases Words By: Valarie Valdez, Parish Hodges, Kat Voss, and Emily Defoor