Yep, you read that correctly. Teen Wolf is back and better than ever, and We at The Honey Pop are howling with excitement! 😲 Here is everything we know so far about MTV's reunion special.
The Pack Is Back- But When?
Last week, the official Teen Wolf Twitter account dropped the bombshell to excited fans, with a message from pack leader Scott McCall, otherwise known as Tyler Posey!
The reunion is set to take place on June 5th, to mark the ninth anniversary of the show's original airdate. It comes as the first of many, for MTV's new digital event MTV's Reunions, premiering on the MTV Youtube channel. The new digital series aims to reunite cast and crew members of iconic MTV shows to benefit charitable causes such as the First Responders First Charity.
Which Of The Pack Is Coming Back?
Nobody can resist the call of a True Alpha 🐺! Fans can expect to see members of the original pack returning for the supernatural event, including Tyler Posey, Dylan O'Brien, Holland Roden, Arden Cho, Shelley Hennig, Dylan Sprayberry and Cody Christian! Alongside the original pack, fans can also expect to see some more familiar faces along the way such as Linden Ashby, Melissa Ponzio and Khylin Rambo! 😍
What's Happening And Where Can You Watch?
From their own homes, the cast is expected to reflect back on iconic moments from the series and share their favourite filming experiences. We might just fall in a hole from excitement! 🥰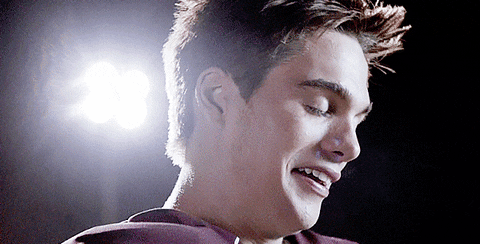 We can't wait to catch up with the pack on the anniversary of their first full moon! Are you excited for this surely howl-tastic reunion? Let us know in the comments, or tweet us @TheHoneyPOP!
You can sink your claws into the reunion special at 12PM ET, on June 5th airing on MTV's Youtube channel.
Keep up to date with all things Teen Wolf:
FACEBOOK| INSTAGRAM |TWITTER