Welcome to our Positivity Place, where we'll be keeping you updated on all things that could make your day a little brighter. This might become your new favorite place, as it has become ours! We created this to put a smile on your face and a warm feeling in your heart, so here's some news to make your day better!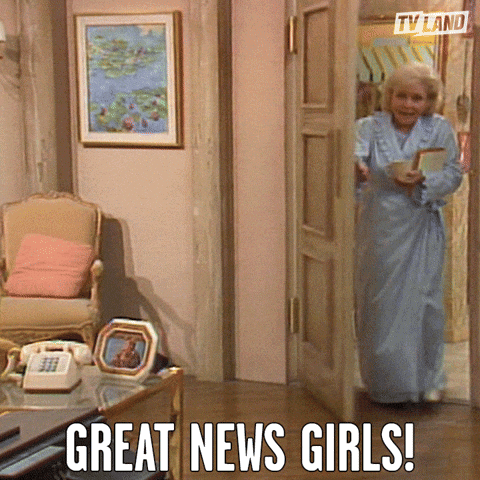 Magic Giant's Weekend Live Streams For Charity
Alternative band Magic Giant has been helping out a lot with their Live From Quarantine live-streams on weekends. They've been streaming from their Instagram account and bringing in lots of special guests and big stars. Some of the guests included MAX, The Lumineers, Jason Mraz, Walk Off The Earth, The Revivalists, Chelsea Cutler, Tom Higgenson from Plain White T's, and so many more!
The streams have raised over 100k for charity with 4 weekends! All the proceeds have been going to MusiCares COVID-19 Relief Fund as well as the Frontline Responders Fund. It's incredible how much they've been able to raise with just a few live streams, and you can bet it's doing a world of good.
On the Magic Giant Instagram, you can find IGTV videos of their live-streams! You can check out their latest one here!
Tove Lo Donates Proceeds Of Her Merch To MusiCares
Tove Lo has recently put out Sunshine Kitty (Paw Prints Edition, and guess what? She's released merch with it, and proceeds of the items go to MusiCares! Check some of them out below!
Lots of the items are cute and affordable. So, while rocking some cute merch from an amazing artist, you're doing some good in the world as proceeds go to MusiCares!
Tegan and Sara Announced The Recipients Of Community Grants Awarded To Support LGBTQ+ Community During COVID-19
Tegan and Sara are here helping out the world, during COVID-19 lots of people are struggling, so they're giving grants to organizations to help LGBTQ+ communities at this time! The grants total about 29k to help relieve the LGBTQ+ community during COVID-19! "We wanted to reach LGBTQ+ organizations who typically go unseen by funding opportunities," Tegan and Sara had stated.
The projects getting help from the grants are: Beyond These Walls, Queer Kid Stuff, Queer Appalachia, and Southern Arizona Gender Alliance. What they're doing to help is so important and so crucial at this time, and we can't thank them enough for helping out. If you'd like to learn more about the Tegan and Sara Foundation (or TSF) and their next round of grants, click here to go to their website!
And, that's all we have for this Positivity Place! Let us know if you liked this Positivity Place by dropping us a comment or by tweeting us @TheHoneyPOP!
If you want to check out some of the latest pop culture news, read some of our other articles here!
Featured image source: Bless O.