The GRAMMY's. Love them or hate them, we all tune in and wish our favs the best luck in winning their nominated categories. But since The Recording Academy has announced new GRAMMY rules, we'll be breaking it all down for you here!
The first thing to note is that, finally, The Recording Academy is taking active steps to make the awards more diverse and transparent. Instead of just tweeting that they're against racism in the music industry. (Labels who just posted a black square in the wake of George Floyd's death, we see you 👀)
"I'm excited to announce our latest changes, as we're constantly evaluating our Awards process and evolving it to ensure the GRAMMY Awards are inclusive and reflect the current state of the music industry,"

Harvey Mason Jr, Chair & Interim President of The Recording Academy
So now that's all cleared up here's our summary so you know how your favs will be nominated. What's even more exciting is that for the first time ever, you can read the full list of rules and criteria The Recording Academy uses to select nominees here!
Best Urban Contemporary Album — Renamed 
Best Urban Contemporary Album has been renamed Best Progressive R&B Album to appropriately describe this sub-genre. Finally, thank goodness, the music industry is phasing out the use of 'urban' to describe music made predominantly by BAME artists! 
Best Rap/Sung Performance — Renamed
Best Rap/Sung Performance has been renamed Best Melodic Rap Performance to represent the inclusivity of the growing hybrid performance trends within the rap genre.
This category is intended to recognise solo and collaborative performances containing elements of rap and melody over modern production. Essentially, so long as you have a lil bit of rap in your song, you can do whatever else you want in there too. 
Best New Artist — Eligibility
There is no longer a specified maximum number of releases prohibiting artists from entering the Best New Artist category. This basically means that artists nominated won't have to have released x number of singles and x number of albums.
Expect more artists who release singles over albums to feature more often as a result! But this also means The Recording Academy will have a much tougher job of deciding the final list of GRAMMY nominees. 
Placement of Latin Urban Recordings — Reclassified 
Latin Pop Album has been renamed Best Latin Pop Or Urban Album. While Latin Rock, Urban Or Alternative Album has been renamed Best Latin Rock Or Alternative Album. Sigh ya know when we said 'phasing out'? Yeah, we've still got a long way to go.
The first includes recordings from balladeers and commercial Latin music and is not limited to any one region. While the second highlights Latin rock or alternative music recordings that reflect the broad spectrum of Latin culture. 
Secondly, it's also been announced that industry participants on Nomination Review Committees MUST complete a conflict of interest form. Otherwise, they're permanently banned from The Recording Academy!
Now, this is super important because it will prohibit anyone on the committee who's already nominated for a GRAMMY, anyone with financial ties to the recording or artist being considered, anyone who's related to the nominee in question, or anyone with any other perceived conflict from voting. 
At least we now know that The GRAMMY's have been rigged all along. But here at The Honey POP, we love award shows. But we only love them when they're genuinely unbiased and their organizers take active steps to fix issues surrounding them. So for this, we're giving The Recording Academy a clap on the back!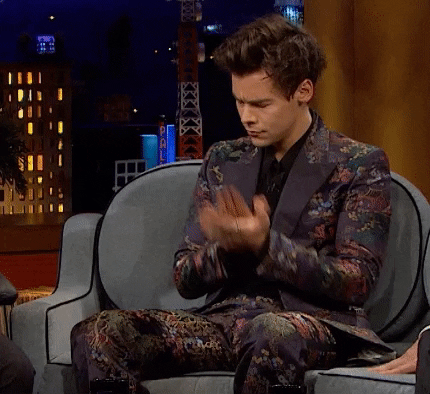 What's your take? Be sure to let us know in the comments below, or by tweeting us @TheHoneyPOP!
To learn more about The GRAMMYs:
TWITTER | FACEBOOK | INSTAGRAM | WEBSITE
Featured Image Source: The Recording Academy