Fans of classic late-night animation rejoice! Cult animated series Mission Hill is set for a potential reboot amid growing positive interest nearly twenty years after it's initial airing.
Best of all, series creators Bill Oakley and Josh Weinstein are at the helm and ready to take us back into the colorful world of Mission Hill with a new focus on fan-favorite gay couple Gus and Wally.
Chances are that if you were growing up in the early 2000s, you likely caught a glimpse of late-night programming that broadcast on television stations like Adult Swim and TBS at one point.
For many of us, these shows would come and go as quickly as the seasons themselves. Often remaining less than a fleeting memory in the shadow of classic mainstream shows like The Simpsons or Family Guy.
For some of us, however, several of these niche shows would eventually prove to become some of the more compelling forms of late-night animation despite their initial lack of critical reception.
Fast forward to the future and coupled with the recent trend of studios pushing reboots; a variety of series are beginning to experience new heights of enthusiasm and critical reception, and studios are taking notice. To that end, Mission Hill appears to be the newest series under consideration of a reboot.
For the uninitiated, Mission Hill was envisioned as a love-letter to the weird and wonderful world of the early 2000s. Between the living, breathing city of Mission Hill and it's lovable cast of fledgling adults, the show initially proved popular among a limited audience despite its untimely cancellation.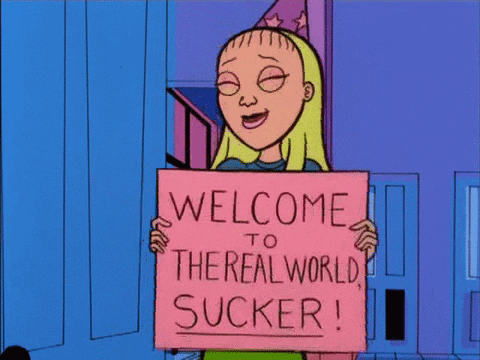 By parodying contemporary trends and establishing a cast of relatable and dynamic characters, the show's emphasis on portraying life in the big city would go on to resonate deeply with fans well after its cancellation and establish cult status within its short 13 episode stint.
The new spin-off series currently in development will retain the cast of characters that were established by the original series, but it will now shift the focus to the lives and relationship of Gus and Wally. With the events of the series taking place a full 6 months after the year 2000.
Currently, 'Mission Hill's creators are fielding potential buyers for the Gus and Wally-centric spin-off in the form of HBO and Adult Swim as well as streaming services Hulu and Netflix. Will Gus and Wally see major development success in the coming weeks? Only time will tell, but we at @TheHoneyPop are staying hopeful!
Are you as excited about new Mission Hill content as we are? Tweet your thoughts at us @TheHoneyPop! Are you into anime or Disney? We have articles for that too!
TO LEARN MORE ABOUT MISSION HILL:
IMDB |TWITTER 
Featured Image: courtesy of Bill Oakley and Josh Weinstein