Welcome to our Positivity Place, where we'll be keeping you updated on all things that could make your day a little brighter. This might become your new favorite place, as it has become ours! We created this to put a smile on your face and a warm feeling in your heart, so here's some news to make your day better!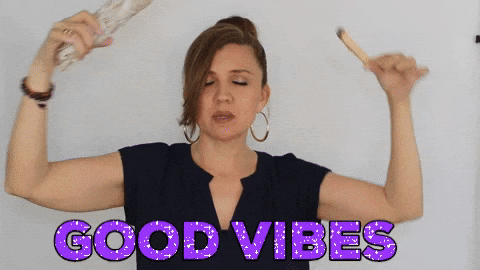 The Recording Academy and Color Of Change Join Together To Influence Positive Change In The Music Industry
The Recording Academy and Color Of Change partnered up to create some change where it's needed in the music industry. To have new standards for inclusion and amplify voices of Black music creators and professionals! Along with partnering up, Recording Academy made a $1 million donation to Color Of Change! Working together, they'll be working on building power for Black artists.
Music plays a profound role in shaping our culture, and Black music has been the cornerstone in the development of the world's dynamic soundscape. The Recording Academy has entered a new chapter of transformative change, and we are honored to partner with Color of Change as we work together to set new standards to elevate Black music creators and build a more diverse and equitable industry.

Valeisha Butterfield Jones, Chief Diversity & Inclusion Officer for the Recording Academy
Music has the power to reach new people and fuel social progress. We look forward to building a long-term partnership with the Recording Academy and hope the work between our two membership-based non-profits will advance quickly accelerating changes in the industry.

Rashad Robinson, President of Color Of Change
KPentertainment Raising Money For The American Red Cross Through Virtual Meet & Greets
Wanna hear about a cool way to give to the Red Cross that might also get you something? Well, KPentertainment is doing an awesome partnership with the American Red Cross. If you go to this website, you can donate to the Red Cross towards the artist of your choice to potentially win a one-minute one-on-one meet & greet with the artist you chose! You can get 10 entries for every $10 donation, 30 entries for every $25 donation, 75 entries for every $50, 200 entries for every $100, or you can donate a custom amount!
There will be 50 winners that'll be getting an email to sign up for the meet & greet within the Looped app, plus they'll receive a digital copy of their recorded session with the artists! The sweepstakes for each artist will be open weekly, with a different artist every Monday through Friday. Check out the list of artists and their dates below and remember you can donate here to enter!
Cole Swindell: Sweepstakes open July 6 – 10
Dylan Scott: Sweepstakes open July 13 – 17
CB30: Sweepstakes open July 20 – 24
Whitney Duncan: Sweepstakes open July 27 – 31
Jon Langston: Sweepstakes open August 3 – 7
Luke Bryan: Sweepstakes open August 10 – 14
Stormzy Decorates 15-Year-Old Ishae's Room As A 'Good Guy'
For some lighter news that'll give you hope for the world, Stormzy teamed up with 'Good Guys' to paint 15-year-old Ishae's room! Stormzy worked to paint his room and talk a bit about Black Lives Matter, talking about how he feels about it all. It's even more special because Ishae does music himself, and to have Stormzy do this for him is amazing. They rewarded Ishae because he's a brilliant student and person, and his family saw that, Stormzy saw that, and now the world can see that. Check out the wholesome and heartwarming video from BBC London below!
That's it for this Positivity Place! Let us know if you liked this Positivity Place by commenting below or by tweeting us @TheHoneyPOP!
If you'd like to hear about some of the latest pop culture news, check out some of our other articles here!
Featured image source: Bless O.