Meet Japanese-British singer/songwriter, Rina Sawayama! Her sound is such a wild mix of 90's R&B, 00's pop/rock and the last 10 years' worth of Lady Gaga, Carly Rae Jepsen and Grimes, all combined together, with exciting futuristic production. Really, it can't all fit in one sentence!
We're simply here to make the introduction between yourself and a beacon of pop music. Welcome to pop heaven, future Pixels! (Yes, that is what she calls her fans and yes, it's adorable). Here are 5 reasons why you should stan Rina Sawayama!
1. She's set to be a big influence on the future of pop.
If you've heard of Rina in the past few months, it was probably because of 'XS'. The track is one of her latest singles that caught fire on social media. It's pronounced like you'd read it: 'X-S', but it's meant to sound like 'excess' – and you'll see why once you click play. This is from her new studio album Sawayama, and this banger is the perfect introduction!
2. She has the range.
This music video actually underlines the point super well, because – did you recognize her there?! The song, too, is a low-key chill bop about poor communication habits, and practicing self-reflection as a bad friend.
Looking for something more sultry and cool? The beat on 'Akasaka Sad' clicks and snaps, as Rina bends her flexible melody over top of it. She also integrates a bit of the mainstream trap-rap DNA, which could appeal to your friends that are just starting to branch out.
Or maybe you're trying to go clubbing? Yeah, Rina will meet you there. Have your best vogueing moves prepped and be ready for a dance battle.
3. She's not afraid to tackle racial and LGBTQIAS+ discrimination in her work.
In this music video, she addresses racial stereotyping against Asian communities head-on. She channels her frustration into the track, and it is so unbelievably empowering. Want to see the direct positive impact this video has had? Scroll down through the comments! Read some of the stories shared about fans' own similar experiences with racism.
Rina also proudly and openly identifies as bisexual and pansexual. She's a fantastic role model for fans that often don't see themselves represented in mainstream media. In case you didn't catch it, all of her love songs thus far are about women!
4. She's an educated queen.
Before pursuing her professional music career, she studied politics, psychology and sociology at the University of Cambridge. If you follow her on Twitter or Instagram, you'll see that she's an active supporter of the Black Lives Matter movement. She continuously promotes resources and advocates for the cause!
She's also admitted that she wishes her fans would listen closer to her lyrics. Did you know that 'XS' is actually a critique of capitalism as the benchmark of success?!
See Also
5. You can still get in early on stanning her as a Pixel!
Rina is literally just getting started. Her first studio album Sawayama was released in April 2020! As a result, her singles are only just gaining traction. On July 9th, she released a remix of 'XS' featuring rapper Bree Runway, which Pixels are still fawning over!
In March, Rina established a presence on her YouTube channel. She answers fan questions, and tells behind-the-scenes stories. She's a really loveable, engaging personality to add to your subscription box!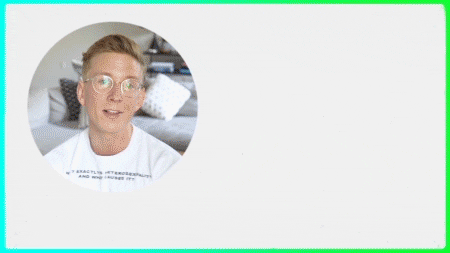 So, with all that Rina Sawayama content ringing in your ears … will you subscribe? Maybe follow her accounts? Or download her entire discography, create a Rina stan account and join the Pixels? Let us know in the comments below, or tweet us @TheHoneyPOP!
TO LEARN MORE ABOUT RINA SAWAYAMA:
FACEBOOK |INSTAGRAM |  TWITTER | YOUTUBE 
Featured Image Source: Rina Sawayama – Cherry (Official Video) – YouTube