Welcome back to The Rap Up, where we, at The Honey POP, give you your weekly dose of new hip-hop/ R&B releases. Last week, Cardi B and Megan Thee Stallion left us speechless with their new single and music video, among many others. We can assure you that this week's Rap Up is nothing but fire!
Drake: 'Laugh Now, Cry Later'
If you're a fan of Drake, you'll know that there are many sides to Drake and many moods that it'll give you; his new single 'Laugh Now, Cry Later,' which features Lil Durk, shows more of his inspirational side. Sometimes we laugh, and sometimes we cry; sometimes life is good, and sometimes it sucks. If you take a look at the music video, you'll definitely see why the song is motivational– especially towards the athletes. It's really a message that people need to hear sometimes; it's okay to have bad days, to let your softer side show. We know 100% that this will be the go-to song for the sports community.
You can stream 'Laugh Now, Cry Later' on all platforms here!
Tori Kelly: Solitude
Tori Kelly just released her brand new EP Solitude, and we are absolutely living for it! We still haven't recovered from Inspired By True Events, if we're being quite honest. I think we all know by now that this girl does not play when it comes to her vocals; we always look forward to the angelic harmonies and the flawless runs, and we get a lot of those throughout the project. There's something so calming about the guitar, and it really adds onto her signature sound. If you're not stanning Tori already, what the heck are you waiting for?
You can stream Solitude on all platforms here!
Alicia Keys & Khalid: 'So Done'
R&B queen Alicia Keys teamed up with Khalid in 'So Done,' and gave us a concept video along with it. These two killed it; Khalid's chill sound combines with Alicia's soulful vocals, and it makes the perfect song. It really talks about holding yourself back and living in a world that somehow restricts who you truly are. By the end of the music video, you'll learn that you don't have to please everyone and that you should in fact live the way you want. We'll hopefully get more empowering music from Alicia Keys soon enough, as her upcoming album ALICIA is coming December 31st! Not to mention a skin care collection coming next year. We can't wait!
You can stream 'So Done' on all platforms here!
Lil Mosey: Certified Hitmaker (AVA Leak)
Lil Mosey gave us Certified Hitmaker (AVA Leak) this past friday, which features five new, additional songs. His thank you gift to his fans was releasing three new songs that are now known to be a part of the "deluxe" edition of the project. His leading single off the album, 'Blueberry Faygo' has reached platinum status (as it should!!), and the album had peaked to #12 on the Billboard 200 chart. He has made many other accomplishments, and we already know that he's here to stay!
You can stream Certified Hitmaker (AVA Leak) on all platforms here!
Yxng K.A: 'Hold Me Down'
Months after releasing his singles 'Imagine That' and 'Unfinished Business,' Yxng K.A releases his new single 'Hold Me Down.' The north Philly rapper only has one EP currently, which initially surprised us considering the amount of potential he holds as a rapper. Perhaps there's another EP or a debut album in the works? Until we find out, we'll definitely be bumpin' to BABY REAPER.
You can stream 'Hold Me Down' on all platforms here!
Rapping It Up
That was an amazing set of songs for this week, and we hope you think so, too! Unfortunately, it's time to wrap things up, but no worries! We'll be back every Sunday to give you the music that will take you to a different state of mind.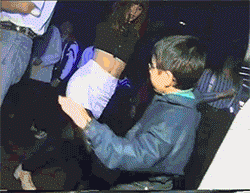 What do you guys think of this week's Rap Up? Which release was your favorite? Comment your thoughts down below, or feel free to tweet us @TheHoneyPOP on Twitter!
We will be back every Sunday to give you the new Rap/R&B feels you have been searching for! In the meantime, you can check out our Hip-POP & R&Bee category for more!
Featured Image Source: Yasmin Keskin