Wow, jxdn really shows us that he truly is someone that we should stan. He has been through so much, and he's just 19! His new single 'Pray' is one that really will make you want to cry if you wanna get up in your feels.
jxdn has dealt with depression, anxiety, and even two suicide attempts. That is amazing that he has overcome all of that to make great music. In his young career he has already teamed up with blink-182 drummer, Travis Barker. He even signed as the first person ever with Barker's record label, DTA Records.
The beginning of the song was my mindset for a long period of time. By the grace of God I found hope. Prayers don't have to be pretty, I simply changed my prayer from death to life. I thought I had nothing and no one but little did i know I had millions of people who were counting on me making it through. I love you, God loves you, and you are not alone.

jxdn on the meaning of 'Pray'
The meaning behind the song is deep. Insanely deep. It it so amazing that he is so open about depression. We really support him so much for that, like knowing there is someone with over 3 million Instagram followers and 3 million Spotify listeners can deal with these things, should give you an inspiration.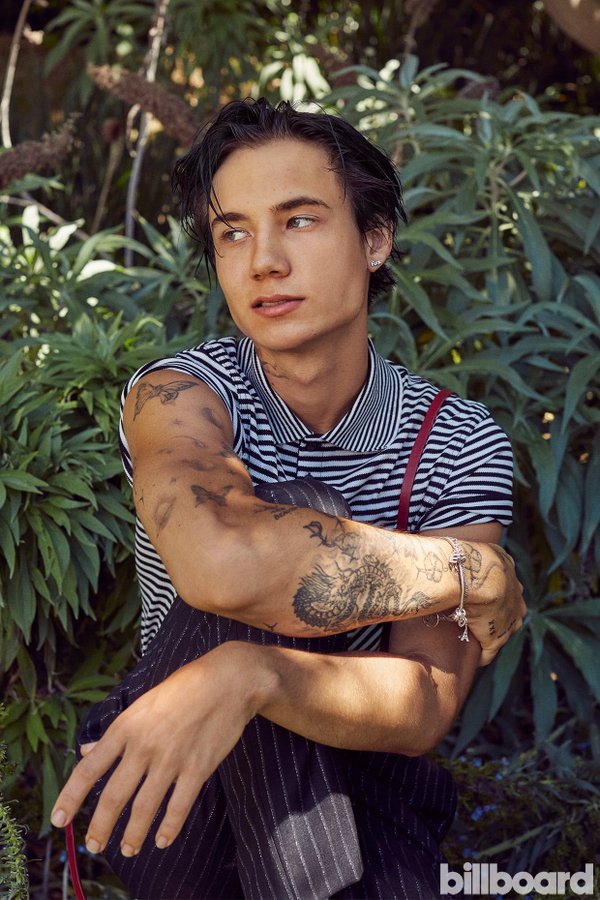 He really is someone that we should all support. With that being said, having depression or anything does NOT make you weak, you're very strong for dealing with it and being strong. You can achieve anything that you set your mind to and beat those thoughts.
The music video is a beautiful film that speaks for itself. But at the end of the video he even has his own statement that is telling you that you aren't alone.
Crisis resources and hotlines appear at both beginning and end of the music video and are also available here.
No matter what genre you like, we HIGHLY recommend watching the 'Pray" music video. jxdn is such an inspiration that is unreal, he keeps fighting after he has been through so much.
Want to find out more new music? You should stay connected to us on The Honey Pop! Follow us on all social media!
To Learn More About jxdn
FACEBOOK | INSTAGRAM |TWITTER | WEBSITE
Featured Image Source: artwork courtesy DTA Records/Elektra