Boys Of Fall have wowed us again. They have worked very hard on the new music, since the last album. This time they've come back, and not just with a single, but a full album coming out on November 20th. The sophomore album will be called Distance, named after their latest single.
The song 'Distance' is a great one; it starts off as a slower song but comes right back at you with those lovely vocals of Michael Martenson. He is easily one of the most underrated vocalists in the entire genre. He has a great voice for easycore, metalcore, and pop-punk, and that is just awesome.
This song focuses on more of the heavy, emo style that the band came up with. You can really tell that they encapsulate the vibe very well.
"'Distance' was such a different experience and journey than I ever would have imagined going into an album. Every band progresses and changes over time and we all collectively felt like this was the album we were supposed to make all these years. It blends the catchiness and grooviness we've always tried to capture while diving more into our heavier/emotional roots. 'Distance' really talks about change. The lengths we travel in our lives through so many situations that bring you to where you are now. It's very personal to all of us and was the most honest expression of who we are as a band today."

Vocalist, Michael Martenson on the song.
As far as songs go, honesty is always amazing in their tracks. When honesty is present how it is here, we can really tell that they put their full heart into this song, as well as the album too. Typically, bands will try to shove their fastest or catchiest song as the album opener. Boys Of Fall decided to go their own way and start it out a little slower than typical.
"Distance is the album title and opening track. It is everything we wanted to be as a band and exactly how we wanted to start the album. We wanted to bring the listener in to understand the story and let the emotion build and lyrics carry you through the song. Distance sets the tone for the entire record and was very unique to us and what we've done before. It wasn't your typical album opener and that's what we loved about it."

vocalist, Michael Martenson on why they chose 'Distance' as the opener.
We cannot wait for the album Distance to drop. It will showcase 10 songs; They all kind of feature a dark name, which, in a way, also goes back to how they performed 'Distance.' Make sure you pre-order the album here!
Distance
Midnight
Worth It
Mad Sad
Little Disaster
Rain
Heavy Hearts
False Love
Overthinking
Closure
Do you think Boys Of Fall Will Go the Distance?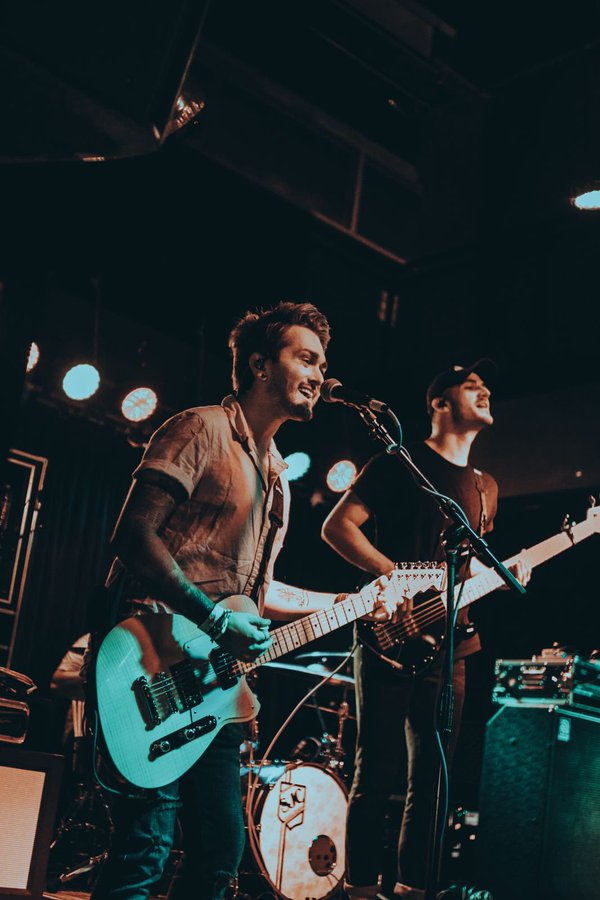 Which song are you looking the most forward to? Let us know in the comments down below, or be sure to tweet us @TheHoneyPop on Twitter! You can also reach out to us on Facebook and Instagram!
Want some more pop-punk news? We got your back!
TO LEARN MORE ABOUT BOYS OF FALL
FACEBOOK | INSTAGRAM |TWITTER | WEBSITE
Featured Image Source: @BoysOfFallBand via Twitter