The upcoming pop-punk band Yours Truly just released their new album, and it was well worth the wait. Just to start things off, it sounds as if Stand Atlantic and Paramore had a baby. It has a blend of the perfect pop-punk sound, along with definite rock influences.
The four piece is consisted of Mikaila Delgado (vocals), Teddie Winder-Haron (guitar), Lachlan Cronin (guitar), and Bradley Cronan (drums).
Self Care is a 10 song album that takes you on a ride of bangers; there really isn't one low energy song. That seems to be the style of the Australian pop-punk scene, which has been on the rise with the likes of With Confidence and Between You & Me. We really think Australia has one of the best pop-punk scenes in the world.
"The experience was a true form of self-care that ended with me feeling stronger, smarter, enlightened and positive after a roller coaster of emotions. For me, this album was my version of soaking in vanilla candles and that comforting taste of chocolate and red wine under blankets. We hope it brings solace to whoever listens to it and can relate too."

– Mikaila Delgado, vocalist on the album.
Track Listing
As soon as the album starts, you get taken to a classic pop-punk track; it really reminds us of something from early Paramore. It seems, so far, the most popular track is 'Funeral Home,' but there are already four amazing music videos. They are putting tons of work into their music, and we love that!
SIAMESE SOULS
2. COMPOSURE
3. TOGETHER
4. VIVID DREAM
5. UNDERSIZE
6.GHOST
7.FUNERAL HOME
8. GLASS HOUSES
9. HALF OF ME
10. HEART SLEEVE
The energy is crazy.
If we were given one word to describe the album, it would be energetic. Every single song will have you moshing and jumping around. There is only one slow song on the entire project, which is 'Half Of Me.' Once shows can happen again, we cannot wait to see everyone enjoying these songs having fun– including us, of course. Next summer, they are scheduled for a US tour run with Sad Summer. That will be an incredible opportunity for them as well as the entire pop-punk genre.
Upcoming US Tour Dates w /Sad Summer 2021
7/9 – Orlando, FL @ The Orlando Amphitheater
7/10 – Atlanta, GA @ Masquerade
7/13 – Columbus, OH @ Express Live! Outdoor
7/14 – Toronto, ON @ RBC Echo Beach
7/16 – Baltimore, MD @ MECU Pavilion
7/17 – Philadelphia, PA @ Skyline Stage at The Mann
7/21 – Pittsburgh, PA @ Stage AE Outdoors
7/23 – New York, NY @ The Rooftop at Pier 17
7/24 – Worcester, MA @ The Palladium Outdoors
7/25 – Asbury Park, NJ @ Summer Stage
7/30 – Pontiac, MI @ Crofoot Festival Grounds
7/31 – Milwaukee, WI @ The Rave
8/6 – Sacramento, CA @ Papa Murphy's
8/7 – Anaheim, CA @ The Grove Outdoors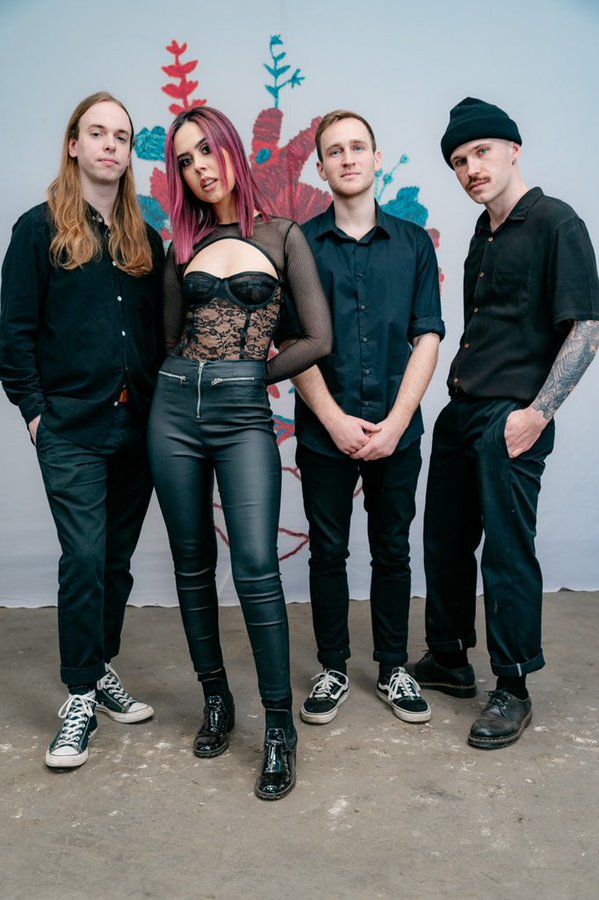 So what do you think? Are you ready for Yours Truly's US run? Are hyped up for Self Care as much as we are? Let us know your favorite song from Self Care in the comments below, or tweet us @TheHoneyPop on Twitter!
Want to be in the know about the latest pop-punk news? We got your back.
TO LEARN MORE ABOUT YOURS TRULY
FACEBOOK | INSTAGRAM |TWITTER |WEBSITE
Featured Image Source: Yours Truly via Twitter