Luke Combs has announced that he is releasing a deluxe version of his 2019 album What You See Is What You Can Get. His first song off of it is a slower one for him, a change from his average Joe, beer-drinking, party songs. It is called 'Without You' featuring Amanda Shires on the violin.
The deluxe version will showcase all 18 songs from Lukes' What You See Is What You Get. It will have four new tracks 'Cold As You', ' Other Guy', 'My Kinda Folk', and 'Forever After All'.
Ever since arriving into the country music scene, Luke has taken it by storm. He tends to stay true to an older country style, as opposed to most of the new pop style country. That has given Luke an elite fan base that will support him through it all.
Luke's Accolades On The Album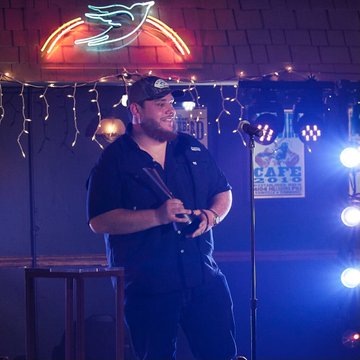 He already has acquired quite the accolades too. Off of What You See Is What You Get, he has earned his ninth straight #1 single with 'Lovin' On You' That is a record for the Billboard Country Airplay charts.
On all streaming services, What You See Is What You Get, grossed the largest amount of streams ever in one week with 74 million.
Luke has also broken the record for keeping his first two studio albums. He held the number spot on the country charts for 25 weeks straight on each. The former record was held by Taylor Swift at 24 weeks each.
His debut album, This One's For You, has spent 50 non-consecutive weeks at No. 1. That is tied with the record for the longest time leading the chart with Shania Twain's Come On Over in 1997.
What's Your Take?
Did you enjoy Luke Combs' new single? Are you excited about new music? Let us know on Twitter @thehoneypop.
Want more news about Luke Combs? Look no further!
TO LEARN MORE ABOUT LUKE COMBS
FACEBOOK | INSTAGRAM |TWITTER |WEBSITE
Featured Image Source: @LukeCombs via Twitter