Cemetery Sun is an alternative rock trio from Sacramento, California. The band consists of lead singer Josh Doty, lead guitarist Matt Scarpelli, and rhythm guitarist/producer Elliot Polokoff. They just released their newest single titled '19,' which has us questioning where this band has been all our lives.
"'19' encapsulates a common hope we have both felt within the band and seen in others while the world has been in lockdown. We really wanted to express not just a longing for the world to get back to normal, but also the humble realisation of what's right in front of us when it comes to family, friends, and how we fill the spaces in between."

Josh Doty
This song gives us a strong feeling of empowerment. Right off the bat, we are hit with a beeping noise that sounds as if it's coming from a heart rate monitor and a big inhale and exhale. This kind of gives us a sense of uneasiness, until the guitar begins. It starts off slow and staccato-like, then suddenly a slight beat is dropped in and before we knew it the rapping begins. He starts spitting fire, but in a slow emotional way, and right as we start getting into it, an unexpected scream vocal is heard in the background. This had us shook to the core. The song continues keeping that same steady beat in the background as Doty raps, sprinkled in screams. The song ends just as it started, with a beeping noise and an inhale and exhale.
Earlier this year the band released two other singles, 'Supernatural' and 'Codeine.'
'Supernatural'
This song gives off the same feeling that '19' does, but just in a different way. Unlike '19', the vocals hit us right away. They start off slow, but then they transition into a rap. As he's rapping within the music video, he's staring us dead in the eyes. This gave us a sense of connection between Doty and us. Then, the chorus strikes, but the vocals seem higher and more emotional. Then boom! The tone of the song changes, and once again, Doty starts spitting fire! This part really gave us Twenty One Pilots Blurryface vibes. Just as he did in '19', Doty adds some screams throughout the song to give it that emotional punch!
'Codeine'
This song is very different from the other two. It starts off with a slow instrument bit, but then transitions into Doty rapping. Once those vocals hit, the song changed its pace. The beat became quicker and things became more emotional. His voice radiates a sense of pain that is greatly expressed throughout the song. It's almost as if we are feeling his pain too. Nonetheless, this song gave us major feels.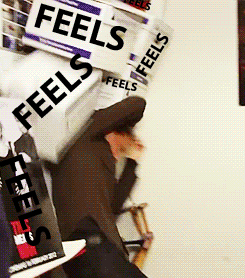 Each of these song individually showcase the different elements of their evolving sound. There are strong alt-pop and contemporary rock sounds in there mixed with hints of hip-hop and R&B throughout.
The band is set to tour in the UK with Set It Off in 2021!
They will also be joining Black Veil Brides for two dates in Poland.
Cemetery Sun is giving us Twenty One Pilots and Linkin Park vibes! What do you think? Let us know in the comments down below or by tweeting us @TheHoneyPOP! You can also reach out to us on Instagram and Facebook!
Want to listen to more uprising artists? Click here!
TO LEARN MORE ABOUT CEMETERY SUN:
FACEBOOK | INSTAGRAM | TWITTER | WEBSITE | YOUTUBE
Featured Image Source: Adam Dillon via Instagram