Ruel knows how to deliver amazing songs over and over again, or maybe we should say, 'say it over' and over again? Or maybe we shouldn't say that, but his new song 'say it over' just dropped, and we're too excited to think of better clever wordplay!
In case you missed it, Ruel announced his EP Bright Lights, Red Eyes (due out October 23rd) not too long ago, and he previously gave us 'as long as you care.' Now, we've got 'say it over' and. it's. a. collab. With who, you might ask? None other than Cautious Clay, who adds a bit of his own sound to the second verse of the track.
And now you're probably wondering why on earth we're making you wait this long to hear the song. We won't keep you any longer – you can check it out right here!
We think we all know what's even better than just a song: a music video! Or in fancier terms, a visualizer. Check out the visualizer for 'say it over' below! We promise it's worth the watch.
The song is so good, and we mean it when we say that we could listen to it on repeat forever. We even went back and listened to the song a few times just to appreciate the background vocals. With the main vocals on the song already being so rich and soulful, and the background vocals adding depth to the song, we're just in awe of what Ruel can do.
Speaking of things worth watching, Ruel's been a busy guy. Not only is he about to drop his EP Bright Lights, Red Eyes, but he's also got his own 24-hour online television network. You read that right; we're seriously not kidding. He shot over 70 pieces of content for his network RuelVision, giving us another reason to love him. Wanna see all this content he's been giving us? Check out the website!
An artist doing a whole TV network that was shot over quarantine, while recording a whole EP? No one's doing it like him. He's even working on his debut album, Ruel; are you ever going to let us breathe?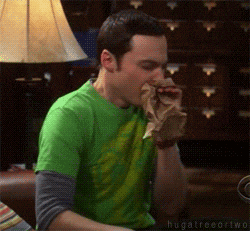 You can Pre-order Ruel's album here!
What did you think of 'say it over?' Do you agree that it's one of his best releases yet? Are you excited for Bright Lights, Red Eyes? Let us know by commenting below or by tweeting us @TheHoneyPOP! You can also check us out on Facebook and Instagram!
Want to listen to more music that'll blow your mind? Click here!
Looking to chat with more fans like you? Come hang with us at The Hive!
TO LEARN MORE ABOUT RUEL:
FACEBOOK | INSTAGRAM | TWITTER | WEBSITE | YOUTUBE
Featured image source: 'say it over' Cover Art via RCA Records