'Golden' is finally out and we don't know what to do with ourselves. After weeks of waiting, the moment has finally arrived! The track's music video comes just after Fine Line has gone platinum in the UK and it's everything we could have wanted.
[apple_music_ad artist="Harry Styles" song="Golden"]
The video has also given us the Harry content we've been craving. But whilst we're mourning the tour photos and fan streams from Love On Tour, it's clear Harry is looking towards the future of live music. Just this week news broke of his major investment in one of the biggest live music projects in the UK. A new, net-zero carbon emission arena is in the works and our king is now part of the team. Co-op LIVE is set to bring 4,000 jobs and £1 million to the local area by 2023 when it opens. What's not to love about a socially and environmentally conscious arena and all of this Harry content from 'Golden'?
Beautiful Italian scenery provides a backdrop as Mr. Styles goes for run-down winding mountainside roads. Along with the gorgeous sunsets and Harry's even more gorgeous outfits, we've caught a bit of wanderlust. So sit back and choose some aesthetic photos to find out which stellar outfit from 'Golden' you are donning.
Which outfit did you like the most? Have you been watching it on repeat just like us? Let us know by tweeting us @TheHoneyPop or leaving a comment below!
You can check out more Harry content here too.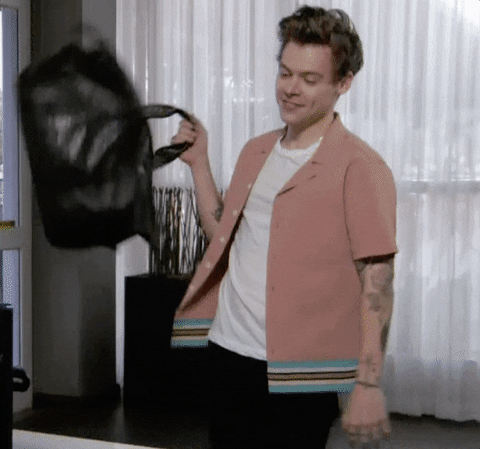 TO LEARN MORE ABOUT HARRY STYLES:
FACEBOOK | INSTAGRAM | TWITTER | WEBSITE | YOUTUBE