Anime openings are the bomb. If the opening doesn't slap then the anime could very well be a flop. Now we're not saying to judge all anime based on their openings, not everything can be a banger, but if it hits, it'll be a hit. Tokyo International Music Market (TIMM) knows what's up. Three days of free live-streamed music, day three is all about the anime style. Just so you get our hype, this is the line up (subject to change of course). Just a heads up all times listed below are in the Japan time zone.
DAY 1 Wednesday, November 4th
19:00-19:25 MADKID
19:25-19:50 GOOD BYE APRIL
19:50-20:15 FAITH
20:15-20:40 FOUR GET ME A NOTS
20:40-21:05 YORIE

DAY 2 Thursday, November 5th
19:00-19:25 I LUV ME
19:25-19:50 Ryoma Quartet
19:50-20:15 FES☆TIVE
20:15-20:40 MIRAI
20:40-21:05 SHARE LOCK HOMES
21:05-21:30 4s4ki (pronounced ASAKI)
DAY 3 Friday, November 6th
JAMLAB. presents "Japan Anime Music Showcase 2020"
19:00-19:25 MindaRyn
19:25-19:50 Ayane
19:50-20:15 JUNNA
20:15-20:40 Yoko TAKAHASHI
We understand if you're a little late to the party but it's a three-day event and you've got time. This is hard, fast, and urgent. Need we say more? Well, we're going to! Japanese music is pretty banging whether it's an anime opening or not plus there is promised to be a variety. While our focus here is anime we encourage you to check out day one and two if possible. More people participate in anime openings than you think. If you do the research you may be surprised. You won't regret the dedication and energy of Japanese live performance.
Now let's talk about day three and the anime of the openings you're either going to enjoy, fall in love with, or both. We have Macross Delta, Rising of the Shield Hero, By the Grace of the Gods, Steins;Gate, and Neon Genisis Evangelion. Let's get that rolling, shall we?
Macross Delta
JUNNA is a member of the real-life idol group, Walküre, but also has a solo career. You may have heard her in the Ancient Magus Bride opening. Macross Delta sounds like you think it does. It's a mecha anime, you know they gotta represent! This is a nice modern-day throw into the genre. Written by Toshizo Nemoto (Log Horizon, Tokyo Majin) he's a strong name to follow this series. The series takes place in 2067, eight years after the events in Macross Frontier. If you want to try out an anime with a lasting presence, this is the one for you. The power of song and a mecha? Idols and fighter pilots? Need we say more.
Macross Delta originally ran from April to September 2016. Last year Gekijō-ban Macross Delta: Gekijō no Walkūre compiled the anime in film form with some added sequences. Now for 2020 something is cooking and it's looking to be good. The anime opening tells it all.
Rising Of The Shield Hero
While they won't be performing on anime they do start this wonderful three-day music showcase. MADKID is pretty dope, performing both the openings for this anime. Now if their outfit doesn't tell you anything then we will, they have taste and talent! Bold and beautiful.
We love some good irony and reversal of expectations. Meet Naofumi Iwatani, he was summoned to another world along with three others… and he's useless. Not really but everyone else seems to think so. Love that whole hot n' cold, morally grey character? Then you might just adore Naofumi. He's truly got a heart of gold… at least… we think so?
By the Grace of the Gods
'BLUE ROSE knows' performed by Mindaryn is the opening of this anime. Fitting considering the meaning of blue roses, the impossible and unattainable… dying in your sleep only to be reincarnated by three divine beings? Couldn't be us, but it definitely is Ryoma. Slime rancher? Sounds like Ryoma. He and his little slime buddies set off an adventure to heal! Sounds wholesome… right?
Currently five episodes deep, it looks like we'll have to wait and see. If you're our studious bunch of manga readers you can tell us what's up. This looks to be a fun adventure and that opening? We'll let you be the judge.
Steins;Gate
Ayane is known for quite a few anime openings but Steins;Gate is a banger for sure. Whether it's the video game, ending, or opening, Ayane has us covered. We wish we could go on about her lovely music but maybe another article!
A classic science fiction time traveling wibbly wobbly timey wimey time. What's that smell? Is it a microwaved banana? If you know, you know. These guys learned how to send messages across time but just how will that affect their world? This anime slaps and is worth getting into. Check out the anime opening live and you'll feel the goosebumps rise.
Neon Genisis Evangelion
TAKAHASHI is a pretty renowned and versed musician. She was there for the beginning of it all. Arguably one of the OG anime, Neon Genisis Evangelion is an oldie but a goodie. With the film coming up in 2021 it's no wonder this made the list. With a series of movies and shows spanning a literal generation, we can't complain.
The is another mecha following the fallout of a cataclysm. This anime meshes together a ton of philosophies and tropes, it's a real brain turner. The newest movie though follows a rebuild period. We won't spoil everything but you've got a lot of catching up to do!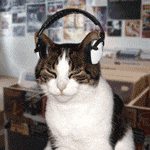 We are so excited to see this free event. Get out there and fall in love with more music. We could all use a pick me up. So tell us, what are you looking forward to most? Have anyone you listen to already? Did you already know about the event? Talk to us! We're here to listen with a comment down below or Tweet us @TheHoneyPOP. We have Facebook and Instagram. too!
Need more anime? Who doesn't! We got it.
LEARN MORE ABOUT Tokyo International Music Market (TIMM):
FACEBOOK | TWITTER | YOUTUBE | WEBSITE
Watch Anime On Crunchyroll:
FACEBOOK | INSTAGRAM |TWITTER | WEBSITE | YOUTUBE
Watch Anime On Funimation:
FACEBOOK | INSTAGRAM |TWITTER | WEBSITE | YOUTUBE
Watch Anime On Hulu:
FACEBOOK | INSTAGRAM | TWITTER | WEBSITE | YOUTUBE
Watch Anime On Netflix:
FACEBOOK | INSTAGRAM |TWITTER | WEBSITE
Featured Image Courtesy of Resonance Media