BTS are about to drop their brand new album BE, and some people have been finding it a little sus that we haven't had as many teasers or even a schedule in the run-up to the album's release. However, with 2020 being the year we do things differently, it seems like the Bangtan Boys and BigHit have decided to switch things up – but that doesn't mean they've not been giving us hints… 
This week we were given two video teasers for the title track 'Life Goes On,' which sees the visions that the septet had earlier this year when beginning work on the album being brought to life.
But any ARMY knows that BTS don't just do the obvious. Super sleuths may have already worked it out, but the group have been giving us teasers for quite some time…
Having just released the sub-units from the album as SUGA, j-hope, Jimin, and V on 'Fly To My Room' and RM, Jin and Jungkook on 'Stay,' it's been pointed out by eagle-eyed ARMY that this decision was revealed months ago on a YouTube live…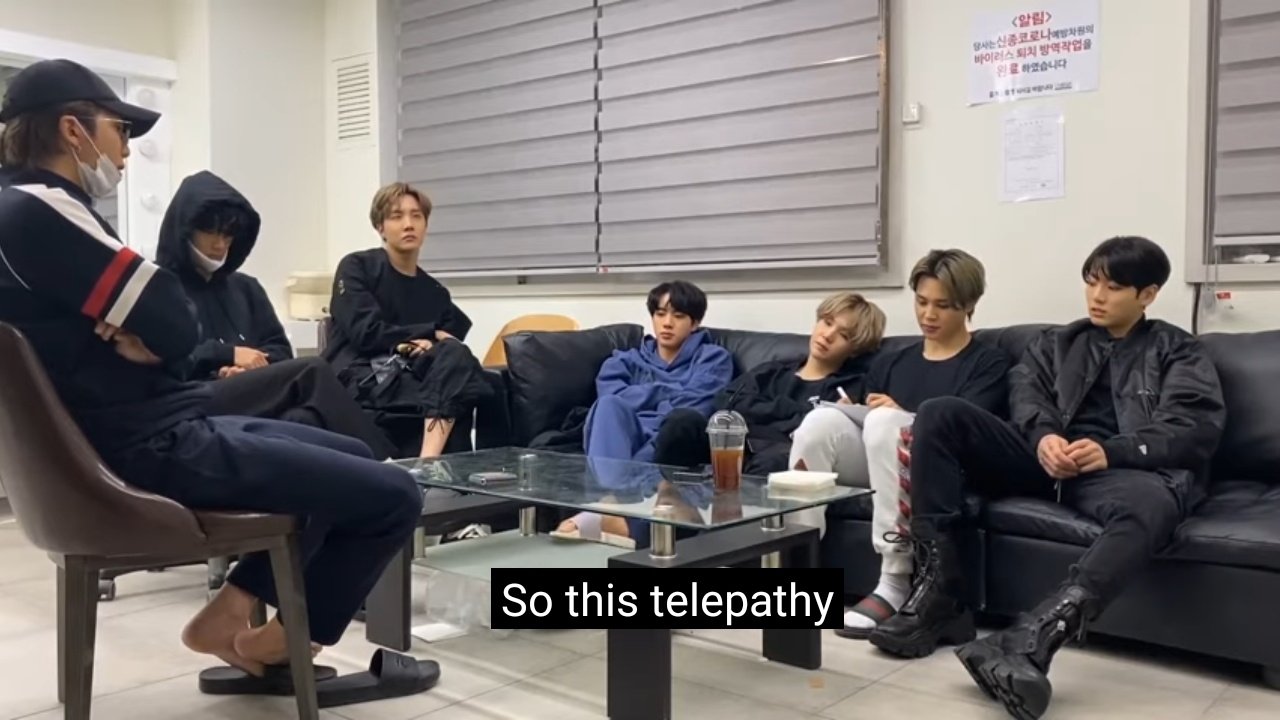 Also, they lowkey confirmed it in this video… look at the seating order!
They..gave us a hint.. pic.twitter.com/z8wePqnnKX

— ᴮᴱRee⁷ | prod. jimin| D-DAY❗ (@Vinciiitae) November 19, 2020
If you tuned into the UN Speech that the boys gave a short while ago, it may be worth you going back to watch it again and seeing if you missed any hints… because Jimin speaks about his room which seems to be a reference to 'Fly To My Room…'
the track "fly to my room" could be us and bts staying on our homes during this tough time, not being able to go out and do the normal things. they talk abt this on UN speech, how their world suddenly shrunk in to a small room bcos of this pandemic. pic.twitter.com/wWa8OtGM0O

— kim⁷ (@whalienh52) November 10, 2020
And could they be (pun not intended) anymore obvious about the title track?
BTS literally mentioned "life goes on" for like 8 times during their UN speech, and the amount of hints they gave us with the pre-recorded lives.. and we're sooo clueless that LIFE GOES ON will actually be the next title track— #LifeGoesOn @BTS_twt pic.twitter.com/UAN1UlzIon

— ᴮᴱdaddeh| ًac ⁷ (@vminggukx) October 30, 2020
Oh, and remember when Taehyung looked so serene in that one scene during BTS In The Soop and he played an unreleased song? Yeah, that's 'Blue & Grey.' He literally played us a clip as a spoiler!
Oh, and 'Telepathy' was a theme that was discussed early on in the process of this new BTS album, too.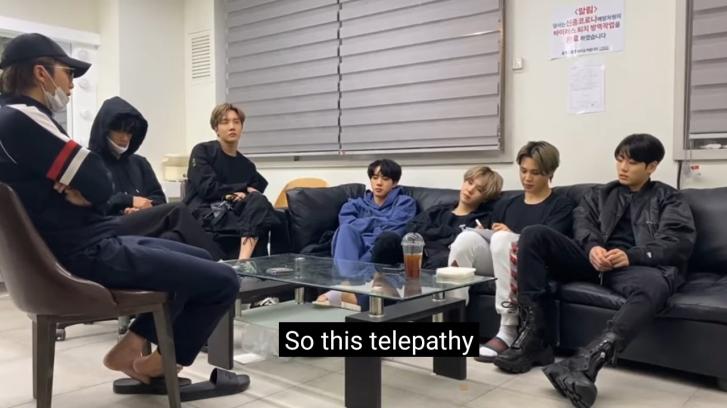 Meanwhile, that livestream we saw of Jungkook where they rudely muted him recording (like come on, we just wanted to appreciate his talents raw, dammit) was actually of him recording his vocals for 'Stay'…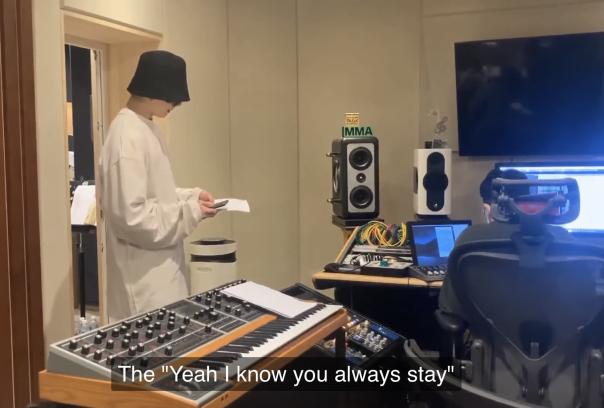 Even when they may not have meant to, they couldn't help but leak some spoilers…
just me or did they sing the words "life goes on" 🤔🤔🤔 pic.twitter.com/cUOQNCX2we

— ً (@btsaeso) November 13, 2020
…and sometimes they didn't even know what they were doing could be spoilers!
🐱: why did you scan my painting without my consent??

Mystery solved! We getting yoongi's painting in photocard. ☺️✨ pic.twitter.com/DvVGg6DKea

— TIN-틴⁷🌷 (@taebokkiii) November 13, 2020
Is anyone else excited that we now get to own a copy of Artist!Yoongi's masterpiece?
In conclusion, purple is sus AF and we should always keep our eyes peeled on every move they make.
But seriously, it's been amazing to get a glimpse of the process for this album and see things they have referenced end up in the final product. We are proud to be ARMY and proud of BTS!
Are you excited for BE? How many hints did you pick up on? Let us know down in the comments below or by tweeting us @TheHoneyPOP!
Come and hang with us at The Hive and meet more ARMY just like you!
TO LEARN MORE ABOUT BTS:
FACEBOOK | INSTAGRAM | TWITTER | WEBSITE 
Featured Image Source: Courtesy of BigHit Entertainment