'Tis the season to snuggle up and get cozy with a holiday movie because the festive season is here! With so many movies to choose from, we've put our trust in some of our faves to recommend their favorite festive flicks, so we have the perfect binge list.
Harry Styles – Love Actually
It may come as no surprise to Harries that Mr. Styles' holiday movie is Love Actually. It's not only his favorite holiday movie, but it's also been cited as one of his all-time favorite movies, period! He even tweeted back on Christmas Day in 2013, saying, "Hugh Grant is right- love is all around." So we can assume it may very well be a Christmas tradition in the Styles household to watch this festive rom-com, and we are here for it.
BTS – Home Alone
BTS love Home Alone so much that they're often referencing the movie! They often say how being in New York reminds them of the sequel and have referenced the iconic "shock" pose in interviews with iHeartRadio and Most Request Live – so we think it's safe to say they're quite fond of this Christmas classic!
Jade Thirlwall – The Holiday
In a Christmas takeover on 4Music, Little Mix discussed their favorite holiday movie, and it was a toss-up between The Holiday and Love Actually. The decision was clearly quite a distressing one to make because this kind of thing is important, ya know? But while she was outvoted by the other girls, it was pretty clear that Jade's heart lies with The Holiday. It's okay, Jadey baby, we're going to watch it this holiday season, thanks to you!
Niall Horan – Santa Clause 2
Niall is quite the movie buff, and we wouldn't be too surprised if he's changed his fave a few times, but back in 2011 when One Direction were all baby-faced, Digital Spy asked several celebs their fave holiday movie, to which Niall replied with Santa Clause 2. But if you're looking for even more movies to binge this festive season then we recommend watching the whole series of Santa Clause movies because they're iconic.
Taylor Swift – Just Friends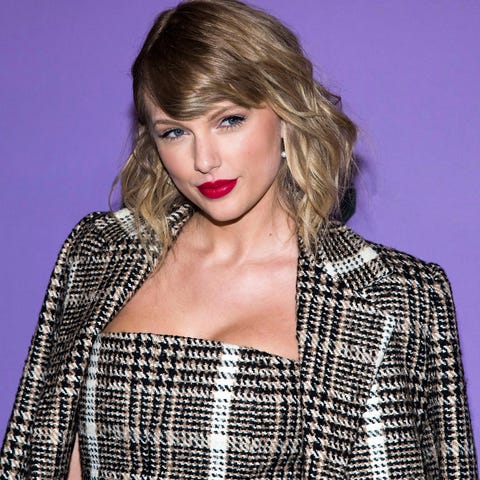 Back in 2019, during an interview with Greg James on BBC Radio 1, Taylor and Greg were discussing unpopular opinions in which Taylor shared that her favorite holiday movie is an unpopular one – Just Friends. Well, Tay, we'll be honest, we've not heard that one as an answer to this question before, but we trust you, and we're going to watch it this holiday season!
Brad Simpson – Elf
If you were wondering which famous face was going to say Elf is their favorite holiday movie, it's our boy, Brad! When speaking to BBC Radio 1 about The Vamps' favorite festive flicks, Brad said: "Elf gets watched quite a lot. Will Ferrell is awesome, he's a funny dude, and Zooey Deschanel is in it." If those aren't good enough reasons to watch, then we don't know what is.
Normani – Miracle on 34th Street
Back in 2012, Normani took to Twitter feeling rather festive as she shared with her followers, "Favorite Christmas Movie: Miracle On 34th Street! Which is your fav" – well, we're still trying to decide on that one, but your classic choice is a current contender for this year's holiday binge, Normani, so you may very well persuade us! She didn't state which version she prefers, so maybe we need to find time to watch all four to decide which is superior.
Selena Gomez – The Grinch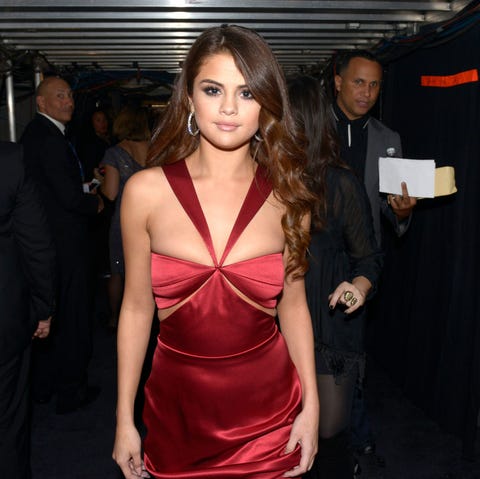 When chatting to Just Jared Jr a few years ago, Selena shared her tradition of watching this Christmas comedy. "I love The Grinch with Jim Carrey! Every year I watch that movie." You have to have a few family-friendly comedies to watch over the festive season- it's simply a must!
Joe Jonas – Home Alone 2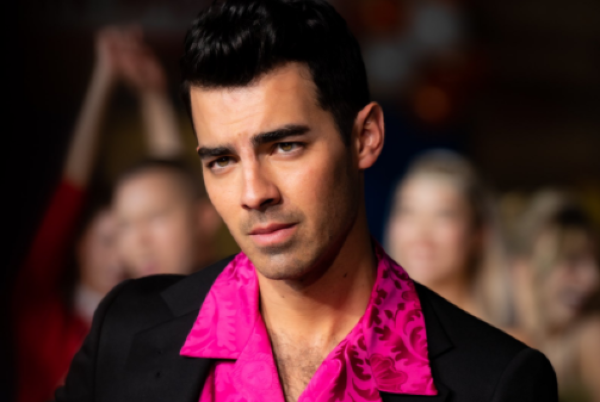 Back last year, Joe shared at the JoBroHoHoHoliday celebration that his favorite holiday movie to watch is Home Alone 2. You have to admit – it's one of the sequels that doesn't disappoint compared to the original and is equally iconic as the first. We've always known you've had taste, Joseph.
Which holiday movie is your favorite? Will you be binging any of these recommendations over the festive period? Let us know down below or by tweeting us @TheHoneyPOP!
Need gift ideas or heartwarming holiday cheer? We've got just the thing.
Featured Image Source: Satyrenko
Jazmin Williams
Creative Director of The Honey POP. Disney and pop culture enthusiast.