The Weeknd is gifting fans a new remix of 'Blinding Lights' on its first anniversary! 'Blinding Lights' is by far the song of this year and one of its only bright spots. And now, The Weeknd has teamed up with no one else but Rosalía for a remix of this track. 'Blinding Lights' is a single off of The Weekend's fourth album After Hours, and you can listen to the remix on your favorite platform here.
We Never Knew We Needed This Remix
Honestly, this is amazing! The Weeknd and Rosalía have teamed up for this remix, and we have to say, there is just something that hits very different with Rosalía's Spanish parts included in the song. The lyric video for this song is just absolutely stunning; we can't get enough of this pair!
'Blinding Lights' has made an amazing amount of achievements– so many that the song has earned the crown from Billboard for Top Hot 100 Song of 2020. Now, if that doesn't show you how amazing this song is, what will? This year has really been full of ups and downs, as everyone has been affected by the pandemic. However, this is why it is even more impressive to see that After Hours has been as successful as it is.
The Weeknd Keeps Dominating
After The Weeknd decided to continue with the release of his fourth studio album, After Hours, during such an uncertain time in the world, the album still went on to debut at #1 on the Billboard Top 200. It remained there for four weeks. Furthermore, the album broke the debut streaming record for an R&B album upon release. It has since gone to become the most-streamed R&B album of 2020. It was also the first album to remain #1 on the Billboard 200 Chart for 4 consecutive weeks since 2018. This comes along with The Weeknd also becoming the first artist to simultaneously lead the Billboard 200, Billboard Hot 100, Billboard Artist 100, Hot 100 Songwriters and Hot 100 Producers with the release of After Hours. Mind-blowing! The Weeknd is really that guy.
"Under the most challenging circumstances imaginable, the timing of The Weeknd's After Hours release and the impact it's made around the world is of historic proportions. Subsequently, 'Blinding Lights' has earned the respect of the global music community and will forever be recognized as one of the most important songs of a generation."

Monte Lipman, Chairman and CEO of Republic Records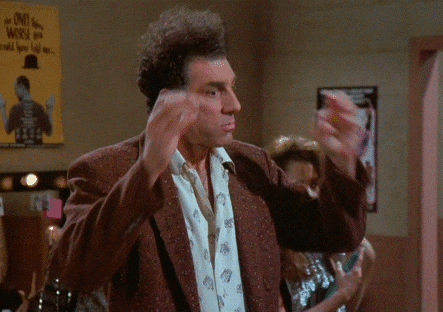 We, here at the Honey Pop, can't believe it's been a year since this bop dropped. 'Blinding Lights' and its remix will be on repeat for a lot longer now. What do you think about this new remix? What's your favorite track on After Hours? Let us know by tweeting us @TheHoneyPOP or commenting below! Want the inside buzz? Be sure to follow us on Instagram and Facebook for the sweetest pop culture news!
Looking to chat with us and fans who are just like you? Join our Hive!
Craving more tunes? Buzz over here!
TO LEARN MORE ABOUT THE WEEKND
FACEBOOK | INSTAGRAM | TWITTER | WEBSITE | YOUTUBE
TO LEARN MORE ABOUT ROSALÍA:
 FACEBOOK | INSTAGRAM | TWITTER  | WEBSITE
Featured Image Source: Courtesy of Universal Music Group