Welcome to Fanlanthropy – a new series here at The Honey POP where we shine a light on incredible stans who are using the power of fandom to do good in the world and help out important causes. Fandoms are super powerful in sharing information and working on projects, so using those impressive skills for good causes ends in some really great results.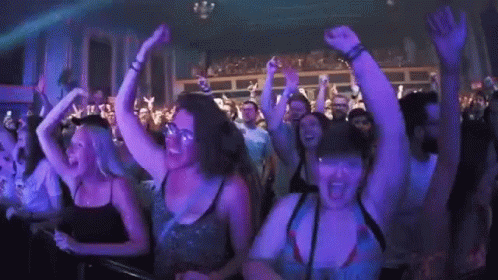 Venezuela is currently immersed in a crisis causing the economy to collapse, and an insurrection of political opposition to President Nicolas Maduro has put the country's leadership in question. Around 5 million Venezuelan people have left the country in search of food, work, and a better quality of life. In recent years the largest migration in Latin America has been driven by hyperinflation, violence, and food and medicine shortages as a result of political turmoil. Diseases such as cholera and malaria have returned, and more and more children are dying of causes related to hunger and malnutrition.
We at The Honey POP recently were introduced to Valen, a 5SOS fan who lives in Venezuela and is experiencing the harsh reality of the country first hand. She has set up an initiative to help her people during this time of need and makes burgers to give to citizens of Venezuela that are full of nutrients that are good for them. With the power of fandom, she has been able to fund making these burgers, which in turn has helped a lot of people. We were fascinated by her initiative and had a chat with her to find out a bit more. 
Hey Valen! Can you introduce yourself to our readers?
Hi! I'm Valen, short for Valentina, my pronouns are she/her, I'm from Venezuela, and I'm a 5SOS fan!
You're living in Venezuela during quite a difficult time, but you've been doing a lot for your community – what can you tell us about this initiative?
I've always wanted to do something to help. Knowing that everyone is struggling and not being able to do anything about it because you're struggling too is honestly so frustrating, so with our project, we are able to light someone's day up. We make sure to make the burgers with ingredients that won't be bad for people who haven't eaten in days. It makes us happy not only by giving them something to eat but by making sure it's good for them and delicious at the same time as most of them have gone years without seeing a burger, so it's definitely a plus.
How did you come up with this initiative?
I've spent years and years on Twitter supporting 5SOS and actually created a huge project to promote them in Latin America a few years ago, and it was amazing, so many people joined. I've met so many wonderful people over the world who have unconditionally supported me. I went through some really hard times when I didn't really have a good diet, and I got a little bit sick- working and selling my old stuff wasn't enough, so my online friends supported me tremendously- they would send money or supplements over for me to get better. It helped me a lot, and I wished everyone had the same opportunity, so as I began running my small business. The idea came to me, and I shared it with my friend Sarah who offered to donate, and she did! She encouraged me a lot to keep going.
What's a typical day like for you when you're working on this?
My mom and my friend help a lot, so basically, my mom makes the burgers, and my friend and I help with the potatoes, juice, and wrapping them all. We walk around, and there are usually so many homeless people, etc., asking for food or eating from the trash everywhere, so we just approach them, introduce ourselves and tell them what we do, and inform someone has donated them a burger. At first, they're always shocked that anyone would do that because our situation gets ignored most of the time, so we have to explain that yeah, it's a totally free meal for them donated by someone living in another country. It only takes seconds for them to eat the whole thing! We try to take as many pictures as we can (we ask them for their permission) with an old phone because it's such a dangerous place, and we add it to the thread so the donors can meet the person they helped! I've made a couple of friends around because of this project.
You're a 5SOS fan and have been spreading the word about this initiative – how has the fandom been helping you?
The fandom has been amazing, honestly. I really love them, they've supported us [by] either donating or spreading the word. We have such a great influence since 5SOS themselves always use their platform to support great causes and spread awareness, so the fandom is in no way different. Someone even got Rena Lovelis of Hey Violet to retweet my thread! I've met many people and made so many friends that are now helping me a lot, like my friend Edi who lets me use her Venmo to accept donations there and keeps helping me handling stuff!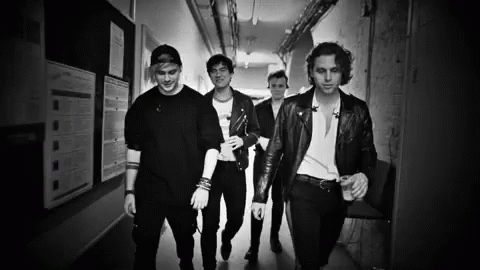 What do you think about the power of fandom and the importance of using it to help for important causes?
Our project is the proof that fandoms can have such a great impact on people's lives- they've changed many people's lives because even though it may seem like a small thing to do, it does mean a lot for these people. It gives them more than a full belly but a little bit of hope of being seen, of being heard and supported by people they don't even know from countries they've never been to and speaking languages they probably wouldn't understand but with a big heart. Fandoms raising awareness about situations like this have such a big impact and should never be underestimated because we people are the change. We have to fight for what's right and for what we believe in, we support causes, we educate ourselves, and we support people and try to spread love and kindness as much as possible because it's needed. 
How can people reading this help you with this initiative?
All the info is in my thread! You can support us by donating, spreading the word about our project, and raising awareness about our situation- always amplify Venezuelans voices as long as it's safe for them, but also, if you happen to meet any Venezuelan where you currently live, please be nice! It's not easy.
Thank you, Valen! We are so proud of you and we know 5SOS will be, too – keep up the good work!
You can donate to Valen's initiative here. You can learn more about the crisis in Venezuela here.
Have you been inspired by your faves to get involved in philanthropy? Let us know down in the comments below or by tweeting us @TheHoneyPOP!
Featured Image Source: Bibi Lara