Welcome to Fashion Fix! Where we at The Honey POP bring you affordable fashion from your faves! We all know that celebrities can have the most incredible fashion, but not all of it is out of your price range! We're giving you the hook-up on where to find affordable pieces or dope AF dupes on a budget. Today, we're telling you where to get your hands on the Reebok Hotel t-shirt as worn by Louis Tomlinson.
Louis Tomlinson gave a stellar performance on his livestream Live From London where he fundraised for some incredible causes. Louis is one who loves to keep it cool and casual in his attire and this translates in his stage apparel. He looked chilled out in his Reebok Hotel t-shirt and jeans as he wowed the world with his outstanding set in true Tommo style.
We did a bit of digging and found the shirt is available on ASOS for $46.00!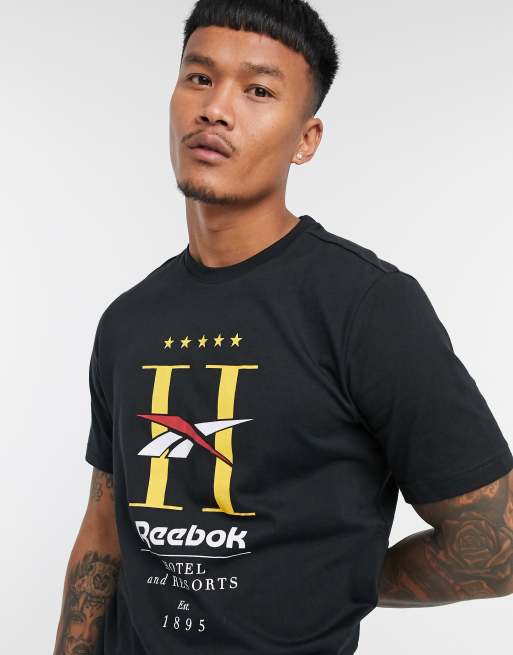 You can never go wrong with a graphic tee and jeans. They can be a real staple to the wardrobe, allowing for freedom of adding your personal style.
Are you gonna cop this Louis Tomlinson approved shirt? How would you style it? Let us know down in the comments below or by tweeting us @TheHoneyPOP!
Looking for more Louis? We gotchu!
TO LEARN MORE ABOUT LOUIS TOMLINSON
FACEBOOK | INSTAGRAM | TWITTER | YOUTUBE
Featured Image Source: Veeps